In the essential guide to buying diamonds, there's often the mention of the 4Cs that one must keep in mind. These 4Cs include four different criteria to picking the best quality diamonds, which are namely cut, colour, clarity and carat. While most of us direct all our attention to the size of the diamond - the bigger the better, of course! - there are other nuances that make a big difference in ensuring that the stones you pick are brilliantly sparkling. The clarity of diamonds depends on the internal characteristics of the stones that are known as inclusions as well as external characteristics called blemishes.
A Guide To Diamond Clarity
Based on the visibility of inclusions and blemishes, the clarity of diamonds is categorised into different types. Milind Mathur, Partner and Creative Director at Kohinoor Jewellers Agra says, "The clarity of diamonds ranges from Flawless to I1 or I2. Depending on the grade, one can determine the inclusions. So, a flawless diamond would have negligible inclusions but an I1 or I2 would have too many inclusions bringing down its clarity and hence quality."
Leshna Shah, Founder and Jewellery designer at Irasva says, "There are a couple of options to choose from in terms of the clarity of diamonds. These include VS, VVS and SI qualities based on the customers preference and budget. VVS is an excellent quality and grade of diamonds, which customers usually prefer to opt for. VS is another widely bought diamond quality that is popular in the everyday jewellery category. SI quality diamonds are Slightly Included graded diamonds. Customers looking for a budget engagement ring opt for this grade. Apart from the cost, there are visible differences in each of the qualities."
(Also read: Diamond Buying Guide: 10 Most Popular Diamond Cuts And Shapes)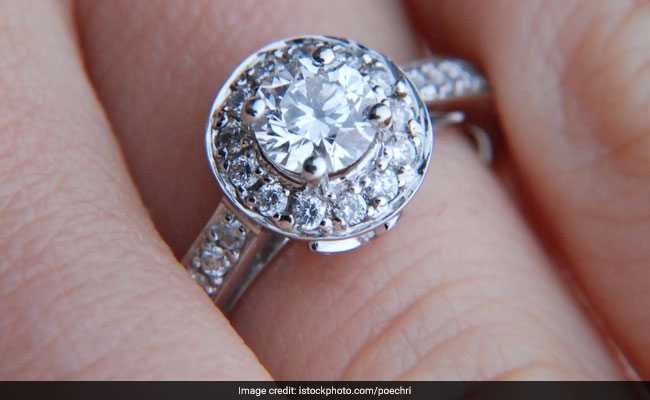 The different grading for the clarity of diamonds are as follows:
Flawless (FL): No inclusions and blemishes are visible under 10x magnification
Internally Flawless (IF): No inclusions are visible under 10x magnification
Very, Very Slightly Included (VVS1 and VVS2): Slight inclusions but they are difficult to see under 10x magnification
Very Slightly Included (VS1 and VS2): Slight inclusions that are observed with effort under 10x magnification
Slightly Included (SI1 and SI2): Inclusions are noticeable under 10x magnification
Included (I1, I2, and I3): Inclusions are clear under 10x magnification which may affect transparency and brilliance
(Also read: Buying A Diamond? 4 Tips From An Expert)
The Colour Of Diamonds
Been dreaming of the most brilliant white diamond? Or want to get your hands on rare coloured diamonds to add to your valuable jewellery collection? It is said that pure diamonds are perfectly transparent and colourless. So, the grading is done based on the lack of colour. But there are also diamonds that come in all kinds of natural colours - from black, blue and purple to pink, red and green. The colouring occurs due to impurities or even structural defects. While pure and colourless diamonds are most sought after, there's also a high demand for intensely coloured diamonds that fall under the rare category.
Leshna Shah says, "Modern women are moving away from traditional gold jewellery to experiment with various coloured diamonds such as white, canary yellow and champagne, which are doing well currently. We have a myriad of options with coloured diamonds in our collections such as the Illuminaire collection, which is a luminous depiction of multifarious colours ensconced with coloured stones."
Milind Mathur adds, "The colour of diamonds ranges from colourless like DEF, which is the most desirable and expensive, to the lighter range that have more colour and appears to be slightly yellow. It caters to a more budget friendly range and audience."
Here's the different grading for colour of diamonds:
D,E,F- These are colourless diamonds with a pure icy look. They include the rarest and highest quality diamonds.
G,H,I,J - These are nearly colourless diamonds and still have great value for their quality.
K,L,M - These are faintly coloured diamonds that are budget-friendly. They are usually teamed with yellow gold.
Comments
For rare coloured diamonds, there's a separate system of grading.