You have to have heard it by now: America's original party girl, reality TV star and socialite, Paris Hilton got engaged to actor boyfriend of two years, Chris Zylka, over a New Year's skiing trip in Aspen. And of course, no proposal, big or small, can be spoken about without mentioning the ring.
Paris' sparkler is an extravagant 22-carat ring, with a 20-carat centre diamond set on a platinum split shank halo band, and another 2 carats worth of smaller clusters of diamonds surrounding it. It also costs a whopping $2 million.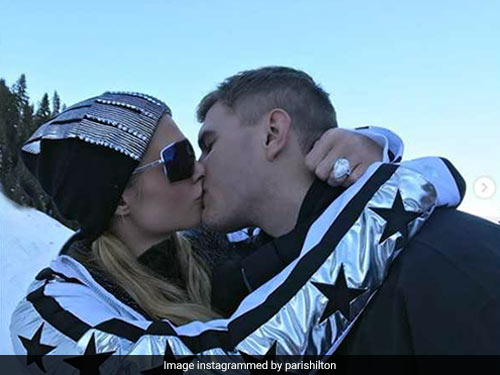 Unsurprisingly, Paris is beyond thrilled.
According to TMZ, the monster centre diamond took almost 4 months to cut. It was designed by celebrity jeweller and diamond expert, Michael Greene. According to Greene, Chris approached him about six months ago in New York to design the ring. This was less than a year after they started dating, and a scant few months after they went public with their relationship in February, 2017. When you know it's the one, you just know, we guess.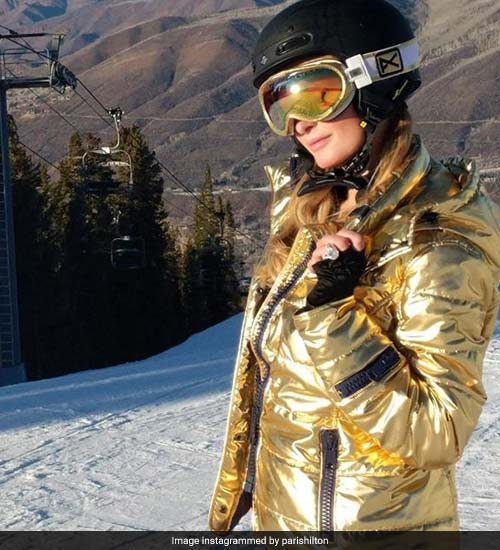 According to People, even though the hunt for the perfect ring began many months ago, knowing Paris addiction to social media, everyone involved was told to keep it a top secret. Greene also said that Chris' only request to him when they first met was to think along the lines of the pear shape because of how much she loved her mother's pear-shaped ring. "The pear-shape really jumped out for him and ultimately for her. He did some fishing, but in the end it was all him," Greene told People.
As impressive as the rock might be, comparisons to other celebrity engagement rings are inevitable.
And while Beyonce firmly remains the queen in this department too - her engagement ring from Jay-Z is worth a staggering $5 million, the Internet couldn't help but notice the stark similarities between Paris' knuckleduster and the one that rapper Offset used to propose to hip hop artist Cardi B.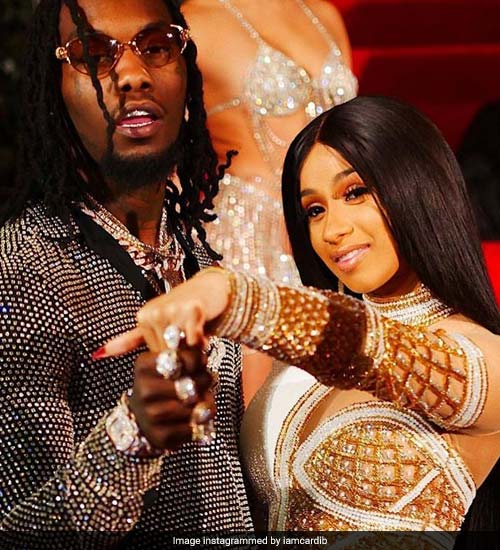 TMZ reported that in a throwaway comment, the rapper hinted that he'd gotten a way better deal than Chris had - approximately $1.5 million better! And even though Cardi's rock weighs in at about 11 carats, while Paris' is a 20-carat whopper, it's still a LOT of extra dough.
Oh, well. It's Paris, after all. If there are two people who can afford the hefty price tag, it's got to be the hotel heiress and her beau!
Comments