Much ahead of her highly anticipated Bollywood debut, aspiring actress Sara Ali Khan, daughter of Saif Ali Khan and Amrita Singh, is already almost as famous as her parents. Despite the reported clashes between the director and producers of Sara Ali Khan's debut film, Kedarnath, that almost led to the film being entirely stalled, Sara's popularity only seems to be soaring. Although it's not possible to attribute this popularity to Sara's acting skills just yet, given that we haven't seen what she's got to offer there, much of the fan frenzy around this young actor can be ascribed to her simple and elegant sense of style.

Sara Ali Khan has been nailing everyday fashion in basic churidar-kurtas - perhaps something that makes her even more relatable to millions of other Indian women. But even in her favourite attire, Sara has a patent style that she seems to follow. No matter what colour or style of kurta she might be wearing, Sara always seems to opt for a white churidar.

Sara was spotted last night wearing a white churidarkurta set in Bandra, Mumbai.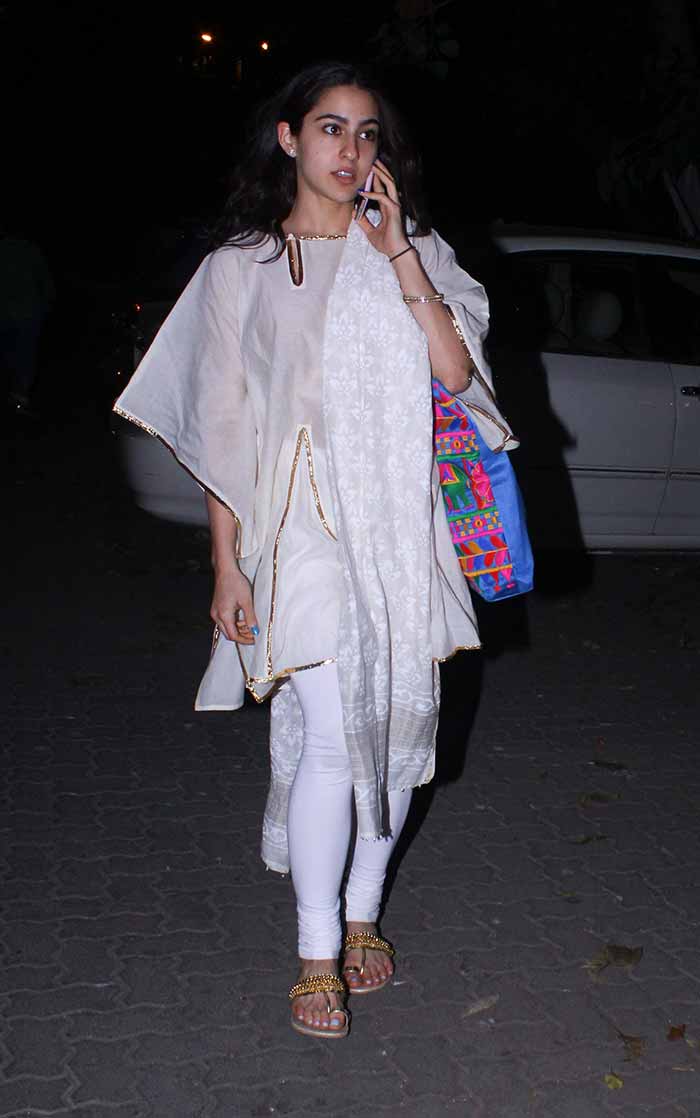 Whether she's headed for rehearsals for her film or a meal with her friends, Sara just can't seem to get enough of her white churidar. Who can blame her, really? It is perhaps one of the most versatile garments there is. If we didn't think so before, Sara's flawless exhibit of the white churidar over and over again is definitely making us think so now.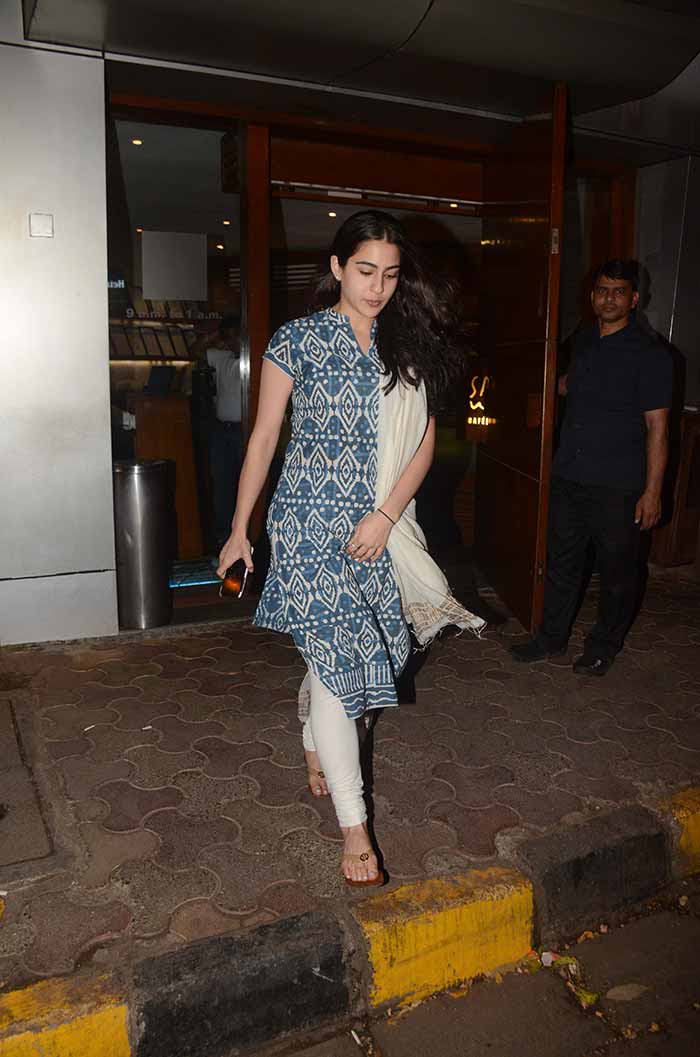 White churidar aside, Sara also seems to have taken to the colour white in general. Her choice of traditional outfits, other than the white churidar, almost always involve another white element too.
Sara Ali Khan also seems to be part of the club of young actors who don't seem to mind repeating their outfits (Deepika Padukone is definitely the foremost example) - and are often seen dressed down, sans makeup in their day to day lives. We sense a surge of change being brought in by millennials even in the fashion and film world.

Sara Ali Khan was spotted in the same white churidar kurta set a month back for a lunch with her friends as she was seen wearing last night.
Comments
Thanks to Sara, a number of us who had (maybe) ousted the churidar from our wardrobes in lieu for the palazzo pants or dhoti salwar, can now go back to wearing it and still feeling stylish.