Movie dates are the best, aren't they? Simple, fun and super casual. Did you think they would be anything different for Bollywood stars? We did, and boy, were we wrong. Even with the paparazzi following them around, Sridevi and her daughter Janhvi Kapoor kept it cool and casual like any other mother-daughter duo when they stepped out for movie date with Boney Kapoor and Janhvi's debut film co-star, Ishaan Khattar.

Janhvi was dressed in a pair of distressed blue skinny jeans, a grey half sleeves crop top (showing off just a hint of her toned midriff) and a sling bag. She topped off her look with a pair of millennial pink sneakers.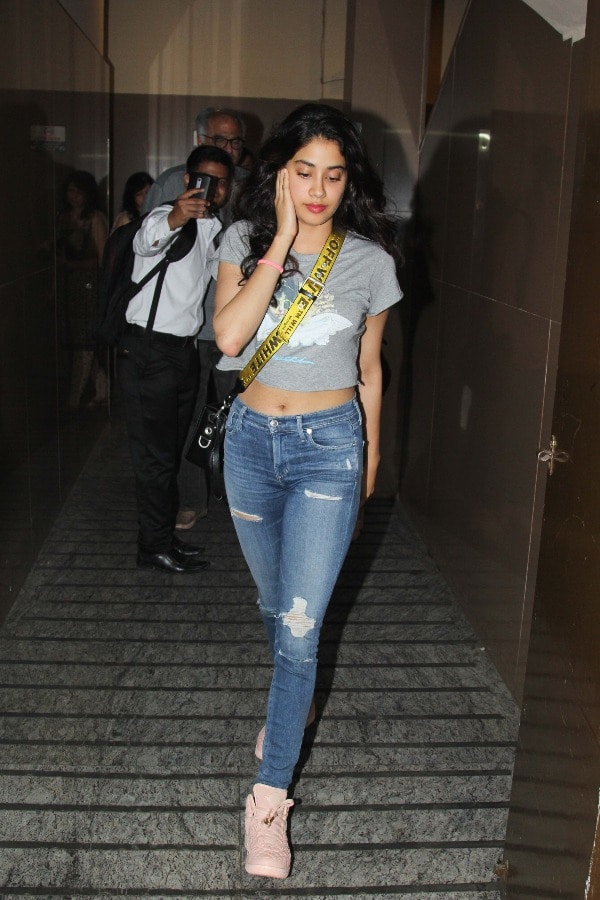 Sridevi, on the other hand, wore a pair of simple straight-cut blue denims, a pink pullover and nude block heel mules. The best part about her look though was that super neat top bun and her fresh face, lacking even the hint of makeup. Is it just us, or is she absolutely glowing in these pictures? And no, it's definitely not a highlighter.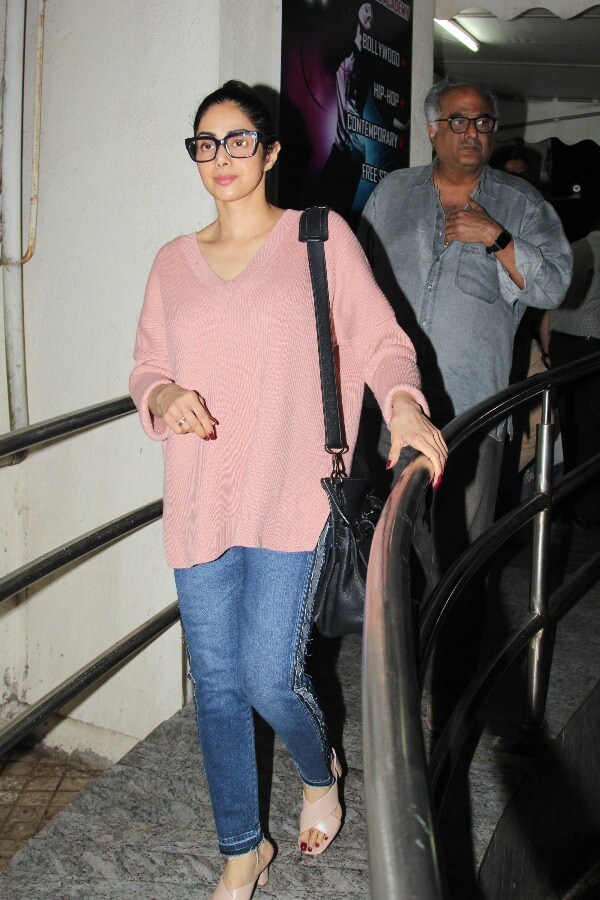 If anyone can teach a class on how to wear your basics and look ready for the camera, it would be these two gorgeous ladies. This isn't the only time they've impressed us with their effortless style either.

Remember that time they were roaming the streets of LA looking like they just stepped out of a magazine?
Or when they really looked more like sisters than a mother-daughter pair?
So while we love it when they dress to the nines in Indian wear, we can't help but want to channel the casual-chic vibes in real life. Don't you agree? Let us know in the comments below.