There's a lot to consider when the festive season arrives, especially in the fashion aspect. While most attention is focused on the right lehenga, flowing salwar or patterned saree to choose from, that's not all there is to think about. As the devil is in the details, accessories to pair with one's ethnic outfits simply cannot be given the backseat. From jewellery to handbags, the right ethnic accessory can make or break a festive look. That holds true especially for the choice of festive footwear that you pick too. So this season, before Navratri, Dusshera and Diwali are here in full swing, make a note of these 5 ethnic footwear trends you need to follow.
5 Ethnic Footwear Trends For Women To Follow In The Festive Season
Your traditional look simply won't be complete without the right pair of shoes.
The Dependable Gold Heels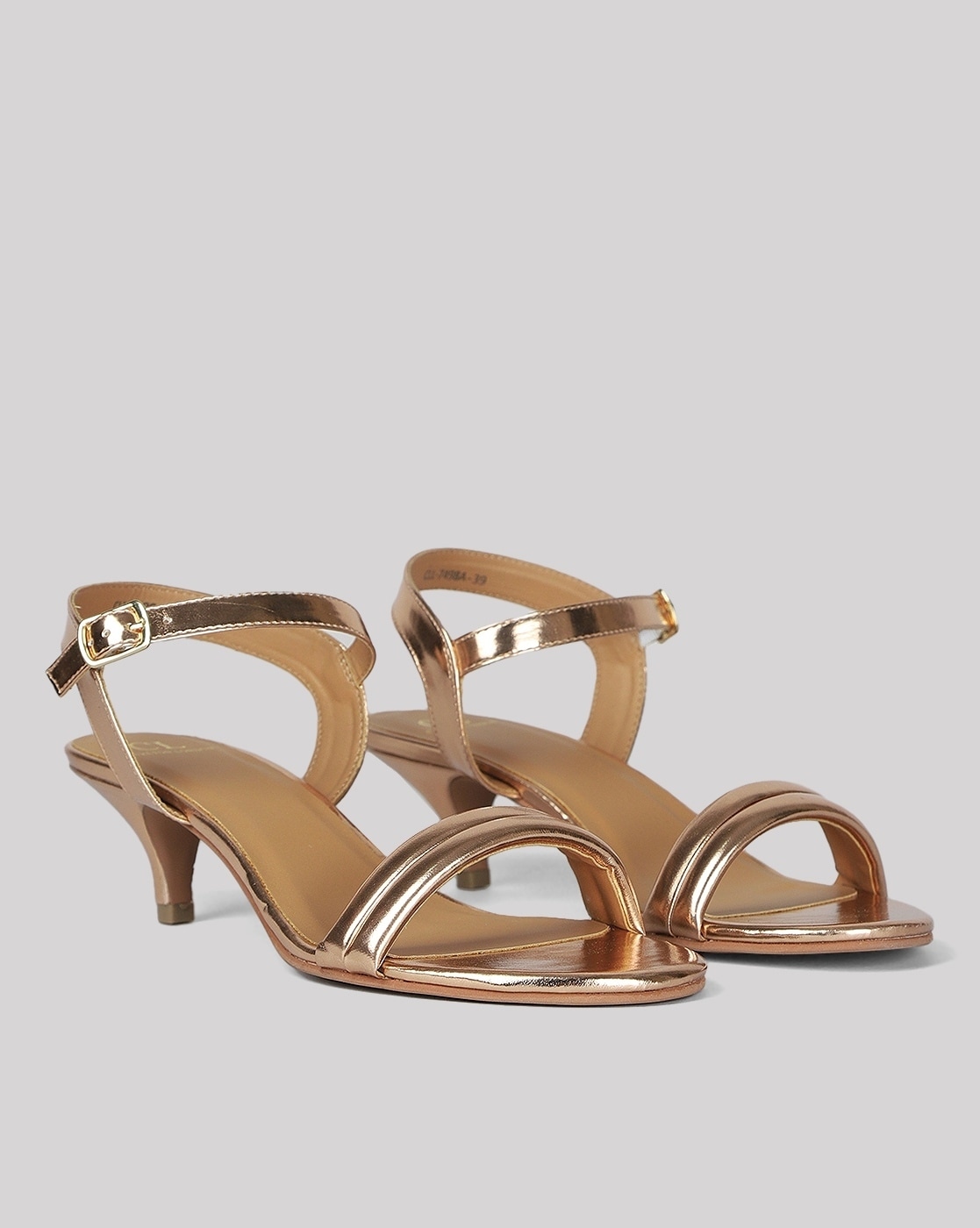 Whether it's a red lehenga you're wearing or a black anarkali you're slipping into, having a dependable pair of gold heels is one you can always turn to. The shade, as seen on these Carlton London Kitten Heels, works gorgeously with most of the colour palette and also complements Indian skin tones beautifully. You won't need multiple pairs when your closet has one or more of these.
The After-Party Flats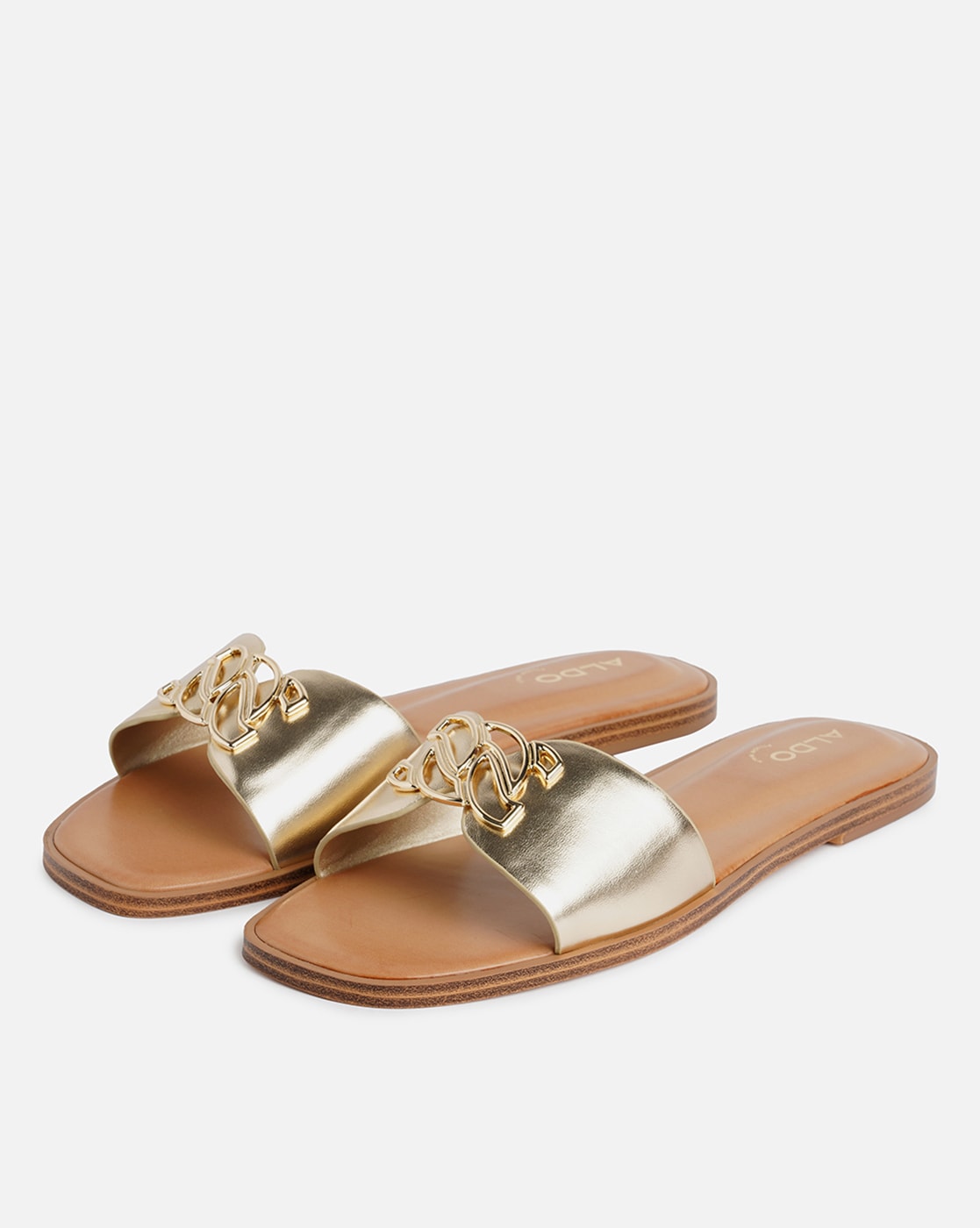 Festivities often continue well into dawn and in most instances, the heels you've entered with are probably leaving a throbbing pain in your feet by then. Especially when dancing comes first and you've got hours of it in planned for the night ahead. For times like these, carry a sleek pair of after-party flats, like this pair of Aldo Slip-On Sandals, in a neutral shade like gold or silver in your tote. They'll still look chic with your festive outfit and keep your feet happy too.
The Dreamy Sparkling Heels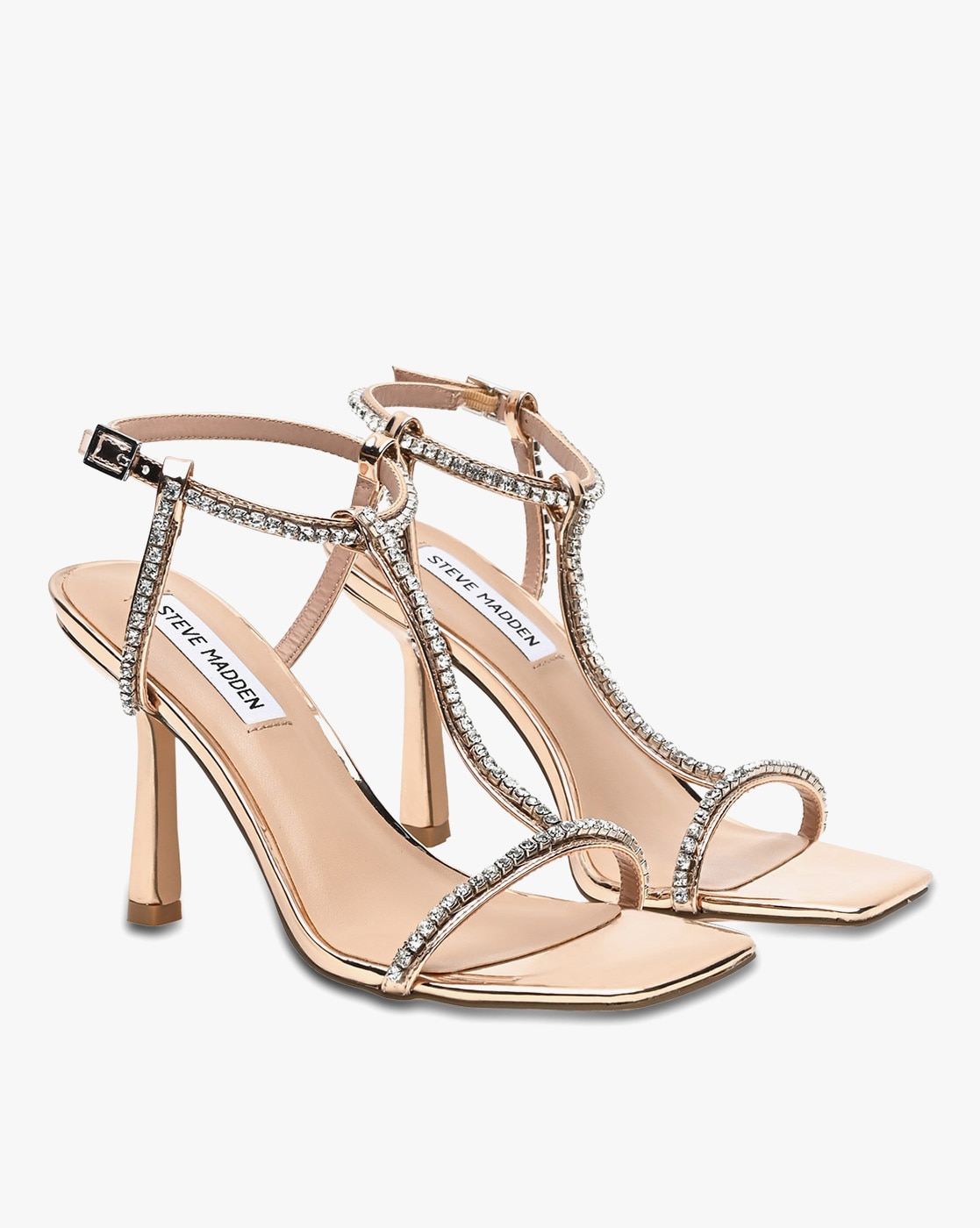 A shimmering stone-encrusted pair of heels, like these Steve Madden embellished stilettos, never needs an excuse to be purchased but the festive season is a good enough one. Sparkling footwear pairs magically with any shade and type of traditional outfit so it's actually quite a smart choice. Plus, you can wear it for other formal events when the festivities are over.
The Sensible Chunky Heels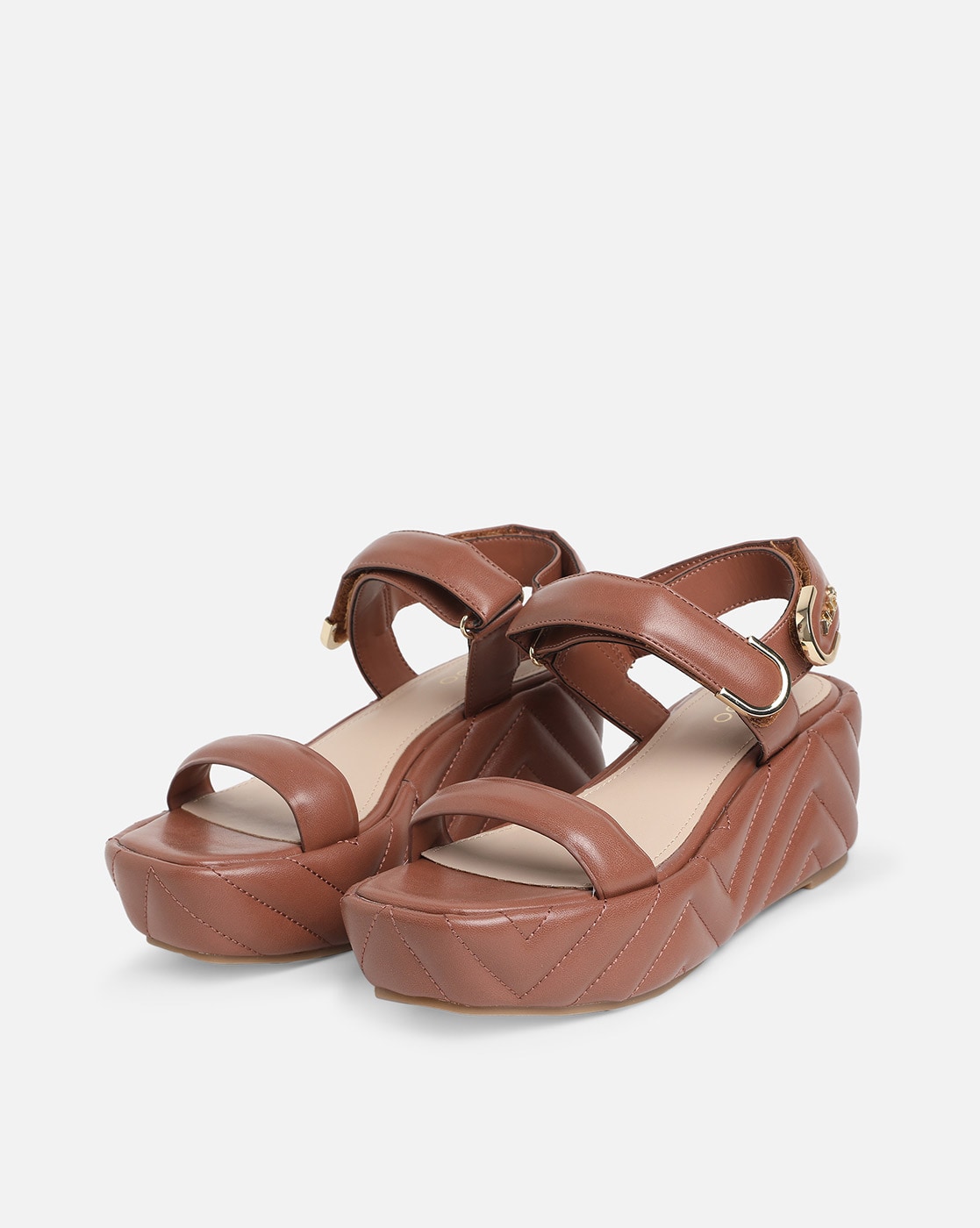 Smarten up before you step out by wearing a chunky pair of heels with your traditional outfit. That way, you won't feel the need to change your shoes in the middle of the night as you'll be comfortable all along. Like these Aldo Wedges, opt for a platform heel, wedge heel or block heel to make sure your style doesn't compromise on comfort.
The Heels That Go With Everything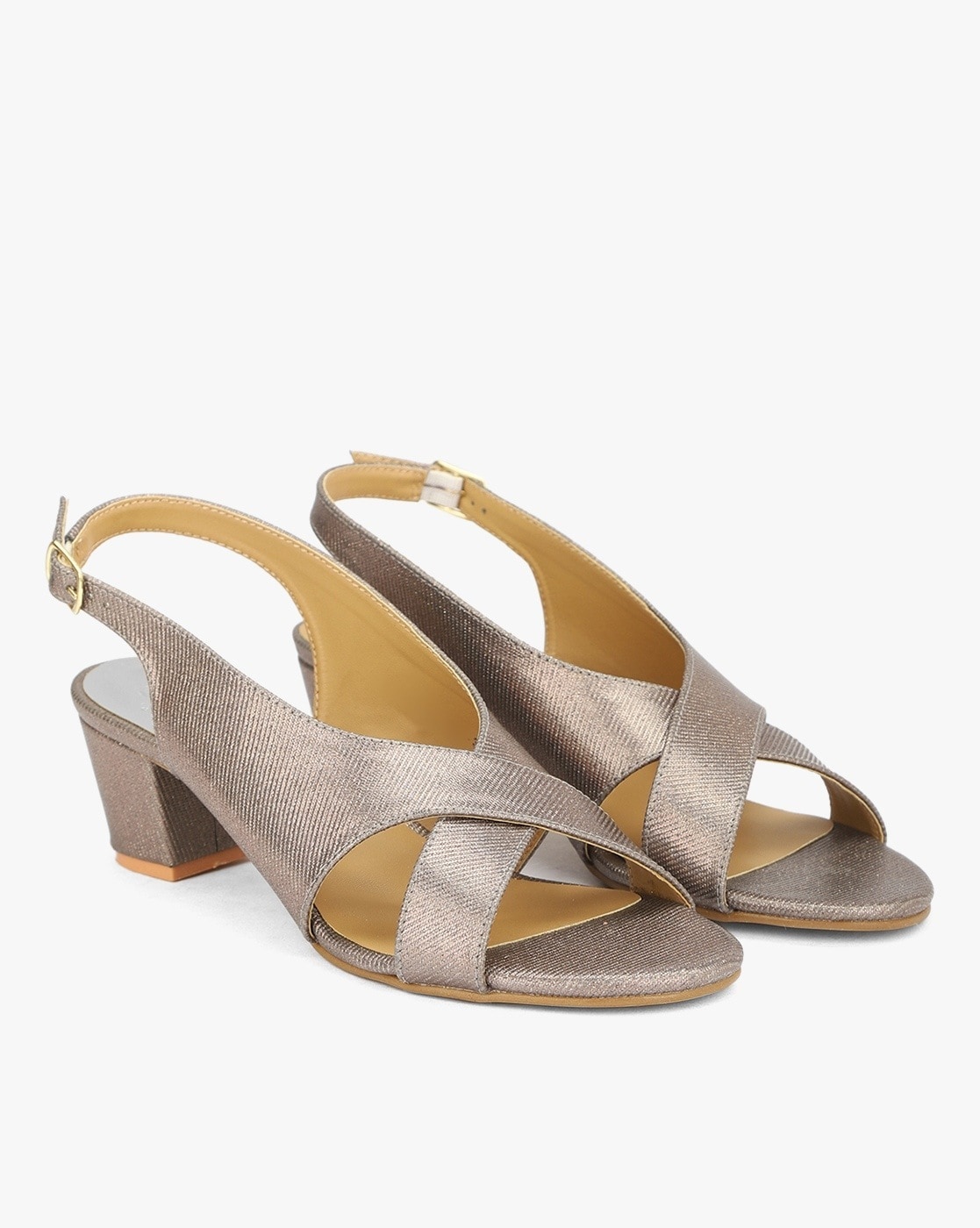 Another smart choice during the festive season would be to purchase a pair of shoes that works harder than you do. By that, we mean a neutral-shaded pair of heels which can be teamed with all colours, fabrics and patterns. Like these Carlton London Block Heels, select a shade like taupe, gold or tan that has a shimmery finish to match the glint of your outfit.
Festive fashion must absolutely include trendy footwear but they don't have to break the bank. The Ajio All Stars Sale, powered by Marks & Spencer in association with Lee and Wrangler, is on until October 2, 2023. Offers such as flat 81% off on 40,000+ styles, up to 50-90% off with exclusive deals on top brands as well as special Buy 1 Get 4 promotions are available over their wide collections across categories. Top shoppers during the sale also stand a chance to get exciting rewards like iPhone 14 Pro Max, Apple MacBook Air M2, gold worth INR 1 lakh and Samsung S23 Ultra every 6 hours. The top 3 Shoppers will also stand a chance to win gold worth 3 INR lakh each.
Comments
Don't wait a second longer and get your festive footwear favourites from the Ajio All Stars Sale while stocks last.