Besides acting in movies and appearing on the red carpet, Bollywood actors and actresses certainly know how to keep themselves busy. One imagines a film career is a full time job - but several stars manage to also dabble in interior design, walk the ramp at fashion weeks and most recently, launch their own brands. In the past few years, we've witnessed the rise of fashion and lifestyle brands backed by some of Bollywood's biggest names. The latest celebrity to join them is Tiger Shroff who launched his own active lifestyle brand, rather aptly named Prowl.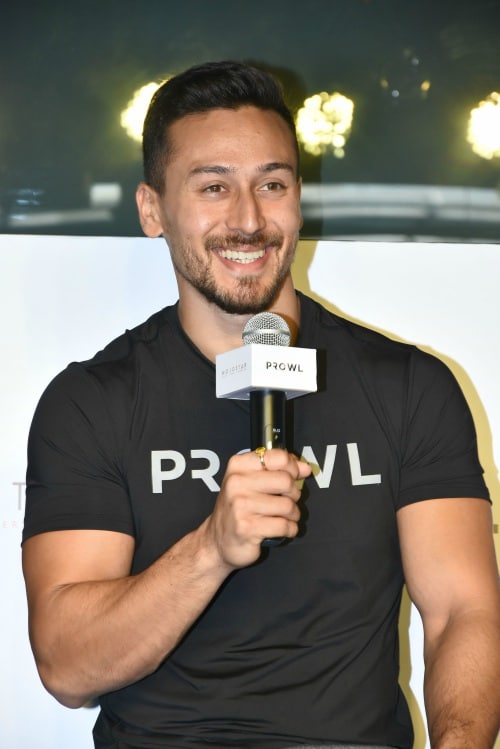 Prowl has been created and is co-owned by Tiger Shroff and Mojostar. While Tiger has been seen in movies like Baaghi and A Flying Jatt, he is more popular for his chiseled physique and fitness-conscious lifestyle. And that's exactly the kind of image that Prowl aims to get behind. With the tagline 'Ready To Move', the brand is targeting youth with active lifestyles who want to look good even when busy.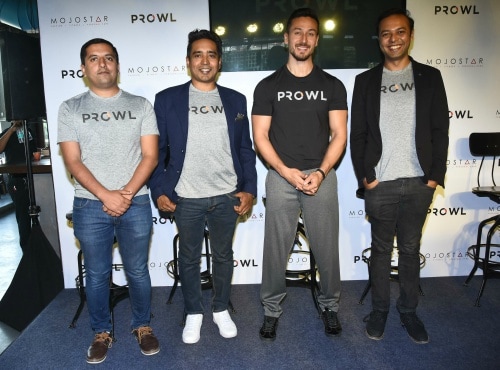 Bollywood definitely isn't new to celebrity brands, by any means. Salman Khan's much-publicised 'Being Human', Hrithik Roshan's 'HRX' and Shahid Kapoor's 'SKULT' are just a few of the male actors who have their own clothing lines. From amongst the the actresses, Deepika Padukone has 'All About You', Kriti Sanon has 'Ms Taken', Sonam and Rhea Kapoor have teamed up for 'Rheson' while most recently, Anushka Sharma's 'NUSH' made headlines.
At the event for Prowl, Tiger Shroff struck a few poses and did a few flexes while looking ripped in a tightly fitted black t-shirt and grey joggers with matching sneakers. Speaking about the brand, here's what he had to say - "I am a part of creating this brand and it feels great to be involved with everything and at every stage. This brand is a reflection of my identity and this is how I live. I love to be active through the day, which is why I want to wear something that is stylish, looks good, and yet gives me the freedom of uninhibited movement."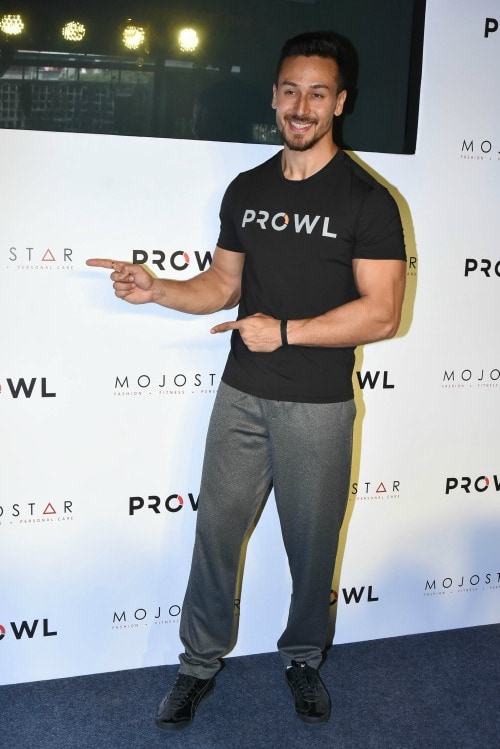 While it's safe to say that we've seen our fair share of celebrity brands in Bollywood, we're going to keep a close eye on what Tiger has in store for us and hope that it hits the right notes on both, the style and fitness scales.