How cool is this girl? Padmaavat star Deepika Padukone just made two back-to-back appearances wearing outfits she's already worn before. Like we wrote yesterday, it's rare to see a celebrity, especially one this exalted, repeating a look at official or big ticket events, and it doesn't get more official than your film's premiere or more big ticket than a high-profile award show. Just a day after she wore an old Anamika Khanna anaarkali to the screening of Padmaavat, Deepika wore a pink silk sari we've seen before to the HT Style Awards held in Mumbai.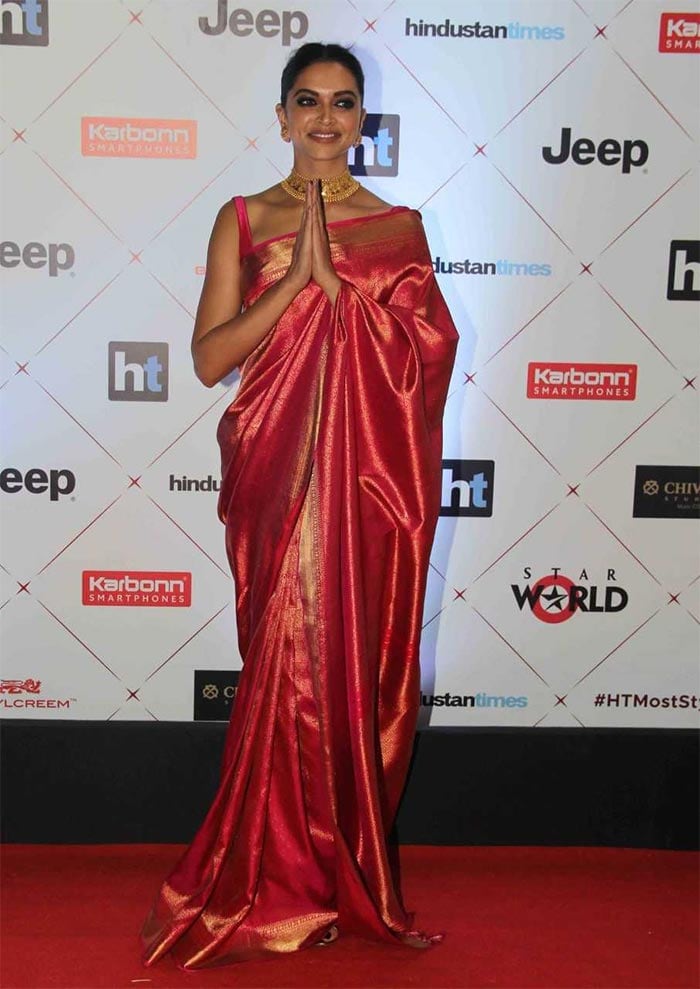 And while Deepika first wore the Anamika Khanna outfit five years ago, this sari has been given an outing just months after she wore it to her friend's wedding. She even repeated her jewellery:
Deepika clearly loves this sari (reportedly gifted to her by Rekha) and it seems like she also loves the gold jewelry she wore with it. Deepika has taken this gold set out for a spin once earlier as well - she was seen wearing the same gold earrings and necklace at a party hosted by the Ambanis last year.

Just a day before the awards, Deepika Padukone attended the premiere of Padmaavat in Mumbai wearing a white Anamika Khanna outfit with chandbaalis and silver juttis. Five years ago, in 2013, she wore the exact same look to the launch of the trailer of her film Chennai Express, co-starring Shah Rukh Khan.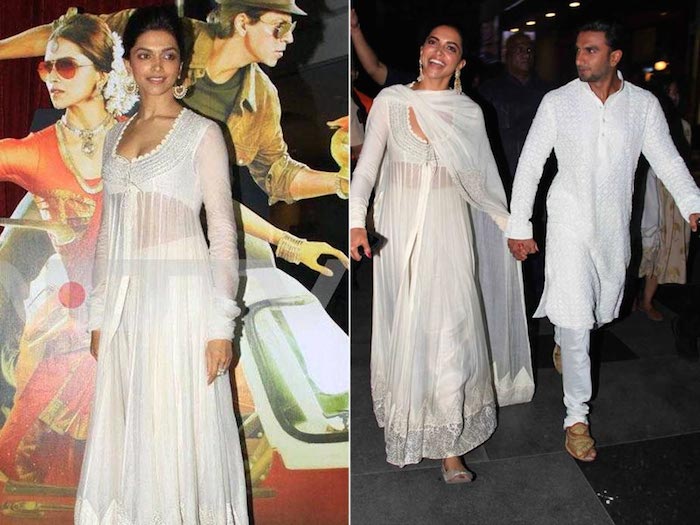 We wondered yesterday if this was Deepika Padukone's way of making sustainable fashion choices - but far more likely that she loves the sari far too much to wear it just once. We know we would wear it to death. Next time, Deepika, perhaps a contrasting blouse? Green would be good.

Deepika Padukone stars as the titular Rani Padmavati in the just-released Padmaavat. Ranveer Singh and Shahid Kapoor co-star.
Comments