Malaika Arora recently made news at Arjun Kapoor's celebrity birthday bash. The celebrity busting out her dance moves was all over the media this past week. When the DJ played Chaiyya Chaiyya, she hit the floor and showed us how an OG dance diva does it. But on the night of Arjun's birthday party, Malaika made news for more reasons than one. Take a closer look at the video and you'll see Arora wearing a white sleeveless midi dress with a broad floral pattern over it. This outfit is a Loewe dress that cost Rs 99,000.
(Also Read: Mumbai Monsoons Can't Stop Malaika Arora From Pouring The Blues In A Strappy Gown)
As per the Loewe website, the straight-fitted cotton jersey tube dress features a digital Anthurium floral print. It comes with a slim fit and found its way to Malaika's closet from the brand's Spring Summer 2023 collection which revolved around the Anthurium flower. Malaika paired her designer dress with black open-toed boots, a coat of red lipstick and her hair in waves, which bounced stunningly with her every dance move.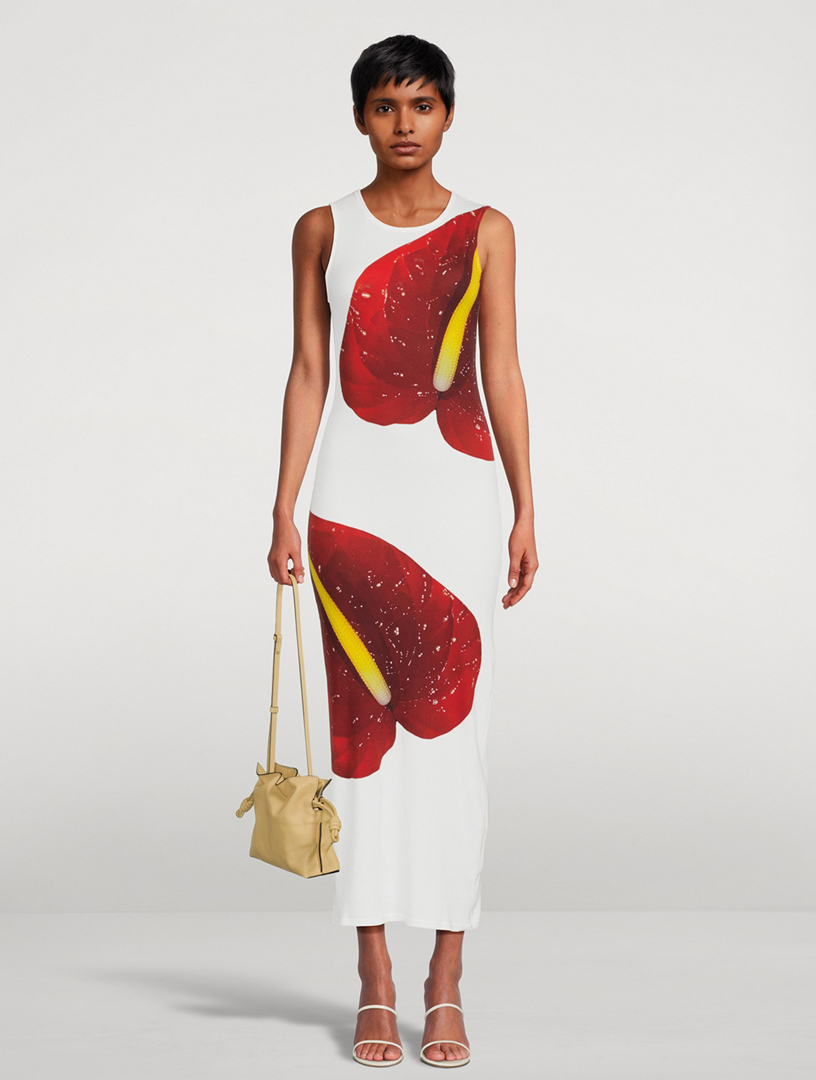 Image Credit: Holt Renfrew
Now here's a girl who can dance; even with everyone watching and this time she did it in her designer best.
Comments
(Also Read: Malaika Arora's Monsoon Style In An Orange Midi Dress Is So 'A-Peeling')