New parents Kate Middleton and Prince William, or the Duke and Duchess of Cambridge, to give them their proper titles, left St Mary's Hospital in London on Monday evening, full of smiles as they proudly showed off their third child to the waiting world. Prince William and Kate Middleton welcomed their third child, a son, who was born at 11:01 am and weighs 8lbs 7oz, according to a post Instagrammed by the Kensington Palace. The young prince is the little brother of Prince George and Princess Charlotte. But while the world is obsessing over the new arrival, we can't get over how polished Kate Middleton looked just a few hours (reportedly seven) after giving birth. She appeared on the steps of the Lindo Wing at St. Mary's Hospital with Prince William by her side and the little baby boy wrapped in a white blanket was pretty much the focus of attention. But here's the thing that was hard to miss - Kate's perfectly blow dried hair and nude heels. Yes, heels.

Before we go any further, have a look at this picture of the proud parents and their son, who will now be fifth in line for the British throne.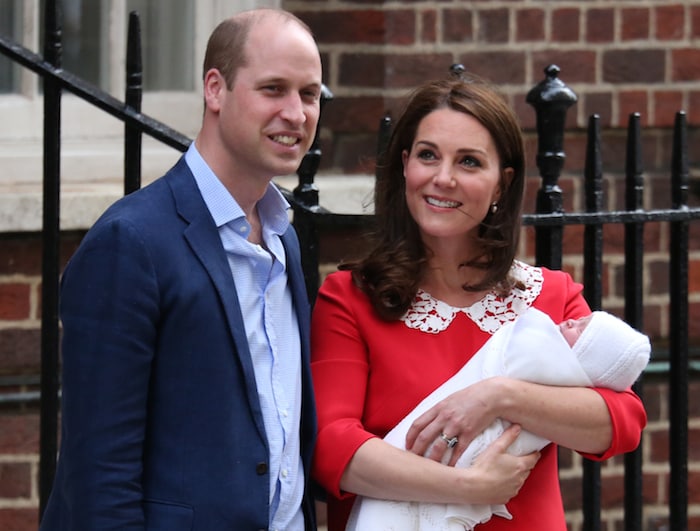 Let's get back to Kate Middleton's perfection now. Just hours after giving birth she had hair that was immaculately blow dried, makeup that was just the right kind of dewy and she was wearing heels. No bed head, no sweat, just Kate Middleton looking like her fabulous self. Who could ever say that she gave birth earlier that day? Along with her nude heels, Kate wore a red dress with a white Peter Pan collar. She looked absolutely resplendent. No, we're not jealous, you're jealous.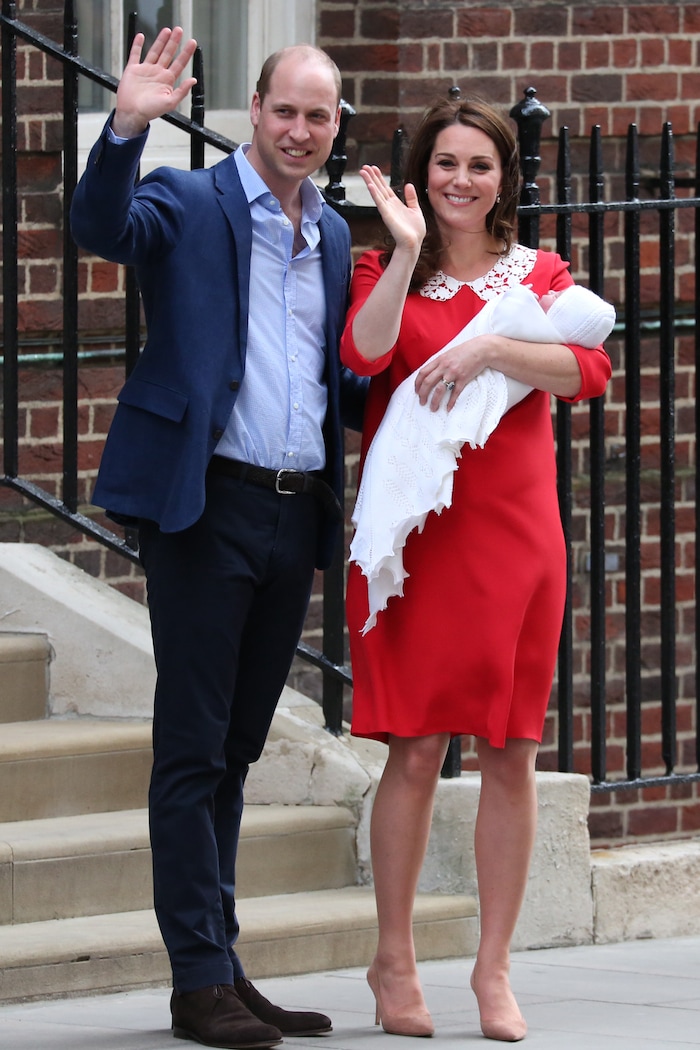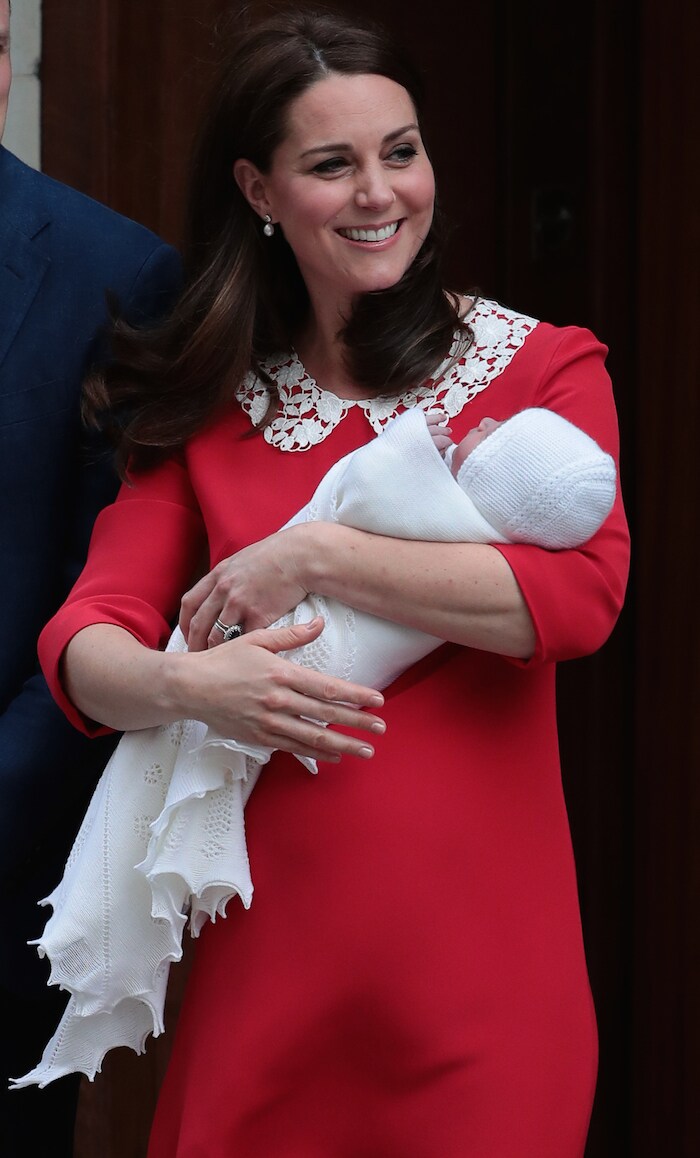 Many on the internet are comparing Kate's dress to the one to her late mother-in-law, Princess Diana, wore when she presented Prince Harry to the world. Nearly 34 years ago, Princess Diana also wore a red dress with a white Peter Pan collar as she stepped out of the hospital with Prince Harry wrapped in a white blanket.
Comments
We're not sure if this is just a coincidence or not, but both women looked beautiful hours after giving birth. Perhaps it has something to do with being a royal?

Either way, we're happy for Prince William and Kate Middleton. Especially happy for Kate Middleton who had no problem slipping into her heels hours after delivering a baby. No big deal.