Over the last few years, travelling has become the coolest hobby one can have. And, to be honest, we don't know what took so long. Visiting a new city, trying new experiences or even just taking a break to soak in some sun... There is literally no good reason to not travel. So as we enter this new year, get your planners out to block out your vacation dates. You know what they say - the sooner the better.

January - Coorg

No better way to start the new year with some peace and quiet, right? Well, Coorg is perfect for that. Mangalore is the nearest airport, from there you can ask your resort to arrange a pickup for you. There is a long weekend towards the end of January so if you can add a day or two to that, your trip will be long enough to visit all the amazing sights in Coorg. And you'll also get off-peak rates for late-Jan. Your trip can be all about peaceful early morning safaris and fun afternoon treks. Kushalnagar and Madikeri Fort shouldn't be missed. There will be a chill in the air, especially during the mornings, so pack accordingly.

February - Nashik

Two words - Sula Fest. Are you convinced yet? No? Well, let us tell you a bit more. Sula Vineyards, located in Nashik, hosts a fest every year with music, food, shopping and, most importantly, wine. If you haven't been yet, this year is the perfect time. The fest will be held from 2nd to 4th February and you can either choose to stay in a tent at the campsite or if that's not for you, book a hotel about half an hour away. It'll be an experience like no other, trust us!

March - Guwahati

If you've never visited the North-east before, this is the right place to start. Guwahati is the capital of Assam and can be reached by air, rail or road. In March, things start to get sunnier but not so much that you sweat through your clothes - that comes a bit later. The two temples you must visit are the Kamakhya temple and the Umananda Temple. Four full days are enough for you to experience the essentials and grab a much-needed break in Guwahati. Khaar is a must try for non-vegetarian foodies.

April - Rishikesh

If you want to experience rafting, Rishikesh is the place. April is a great time to plan your trip for, June 30th is the day they stop rafting in Rishikesh. You have the option of camping and getting the full natural experience or you can opt for a hotel stay. If you're going from Delhi, you might want to plan a roadtrip, it'll take you 6-7 hours but it'll be double the fun. Grab the long weekend toward the end of the month, all of your friends and get ready for an adventure.

May - Srinagar

I made the mistake of going to Srinagar in December... Yeah, not doing that again. May is a good time to visit if you're not one for freezing nights. Staying on a houseboat is a must-do while you're there - even if it's just for one or two nights. The people are so friendly that you can't ever get lost in the city. Make a day trip to Gulmarg - the sights you see there will stay with you for the rest of your life. They don't call Kashmir heaven on earth for nothing.

June - Leh

You know how they say the journey is the destination sometimes? The fun of doing a trip to Leh is mostly in going by road. If you can get 3-4 of your friends (who can drive) together and a good sturdy car suitable for the difficult terrain, then you really have everything you need for a trip to Leh. There are two ways to get to Leh by road - through Manali (475 kms) or through Srinagar (422 kms). There are tons of essentials you'll need and precautions you have to take - it's not a trip you go on because of a whim. Take your time, research the routes, pack properly before you go on this journey of a lifetime.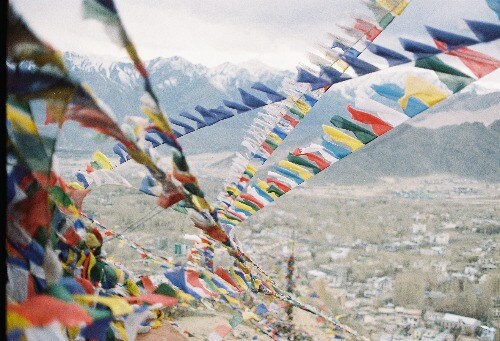 July - Pondicherry

I would recommend Pondicherry at any time of the year but July is special because of the Bastille day celebrations. So if you can plan a vacation that includes the 14th of the month, that's the place to go. From the fairs and festivals to fireworks - you'll see the French influence everywhere you go. And not just on that one day. The food, the architecture... Every detail shows the signs of Pondicherry once being a famous French colony. Then, of course, there are walks by the beach while to eat ice-cream - what could be better?

August - Spiti Valley

If you're doing Leh this year, you can probably skip this one since it'll be a somewhat similar holiday. Again, best to experience via road, there are two ways of getting there but the better one is said to be from the Kinnaur side, even though it takes a day or two longer than if you're going from Manali. You'll need a minimum of 8-9 days to make the best of this trip and not rush through it. Each and every sight you'll come across will be something that looks like a painting - and a beautiful, serene one at that. Kullu airport is the nearest one, in case you would rather take a flight.

September - Port Blair

If you're willing to go deep sea diving, it doesn't get better than this in India. You can find certification courses that take four days to certify you - so it's going to be a slightly longer holiday, this one. You can book your course online beforehand or ask your resort to give you recommendations as well. If you already have a certificate, it's the perfect place to it - especially a night diving session. Be warned - It's going to be an expensive vacation. But you'll also learn a great new skill. Definitely something worth saving up for.

October - Trivandrum

By October, we're sure you're looking to just escape for a few days, far away from the city life. Poovar, about 30 kms from Trivandrum airport is the perfect town for that. Take your pick from the select few resorts and you could have the perfect staycation on the beach. Choose a new massage every day and relax like you never have before. The local beaches are clean and secluded - definitely worth a visit. Most importantly, don't miss the boat ride through the backwaters. It is an amazing experience. A 4-5 day long vacation is enough to energize you to take on the city life again.

November - Pushkar

If you've heard of the Pushkar mela in Rajasthan, we're sure it's something you've wanted to experience firsthand someday. So why not this year? The mela begins on 15th November and goes on till 23rd November 2018. Traditionally, it's a fair where livestock, including camels, are traded. But if you thought that's all there is to do, you're wrong. This fair attracts tourists from all over the world and is the place to be during those days. From camel races and horse dances to hot air balloons and cricket matches - they've really got it all.

December - Alsisar or Goa

This is how you find out if you're a winter or a summer person. If you want the last trip of the year to be spent around bonfires, Alsisar - and, more importantly, The Magnetic Fields festival is the answer. They always have an amazing artist line up and you can even score a room in the Mahal itself if you start planning early. It'll be expensive, yes, but it'll save you from the super cold winds at night.

But, if you can't imagine bringing in the new year anywhere other than by the beach, it doesn't take a genius to tell you that you're bound for Goa. The party town, especially around New Year's, has its own share of music festivals and even without them, there is never a dull moment in Goa. Book your stay in North Goa is you plan to party until sunrise and do it as early as possible - flight and stay prices can go through the roof around that time.
Comments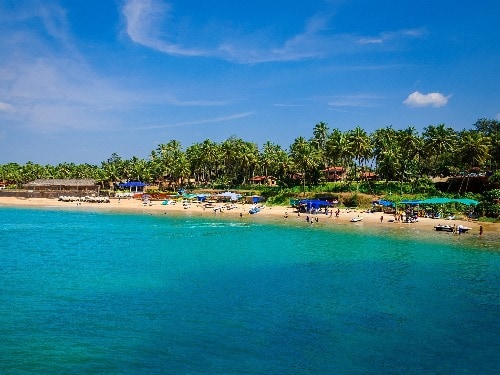 Are you packing your bags yet?