Ranveer Singh does everything in style, that is just how he rolls. Fresh off the success of "Padmaavat" and also done shooting Gully Boy, the actor has been in Switzerland the past week promoting the heavenly land as a travel destination - Ranveer is the first Indian tourism ambassador for Switzerland. The actor has been exploring different sides of the country and busting the myth, perpetuated in most part by Bollywood, that the land is for romantics. But boy, is Ranveer giving us them feels - we are already dreaming of lakes, mountains and the countryside.

Ranveer Singh landed in Zurich to a full performance by a traditional Swiss music band - imagine that being your welcome party. And Ranveer being Ranveer joined in, of course, he yodelled away with the Swiss singer, keeping up with the falsettos.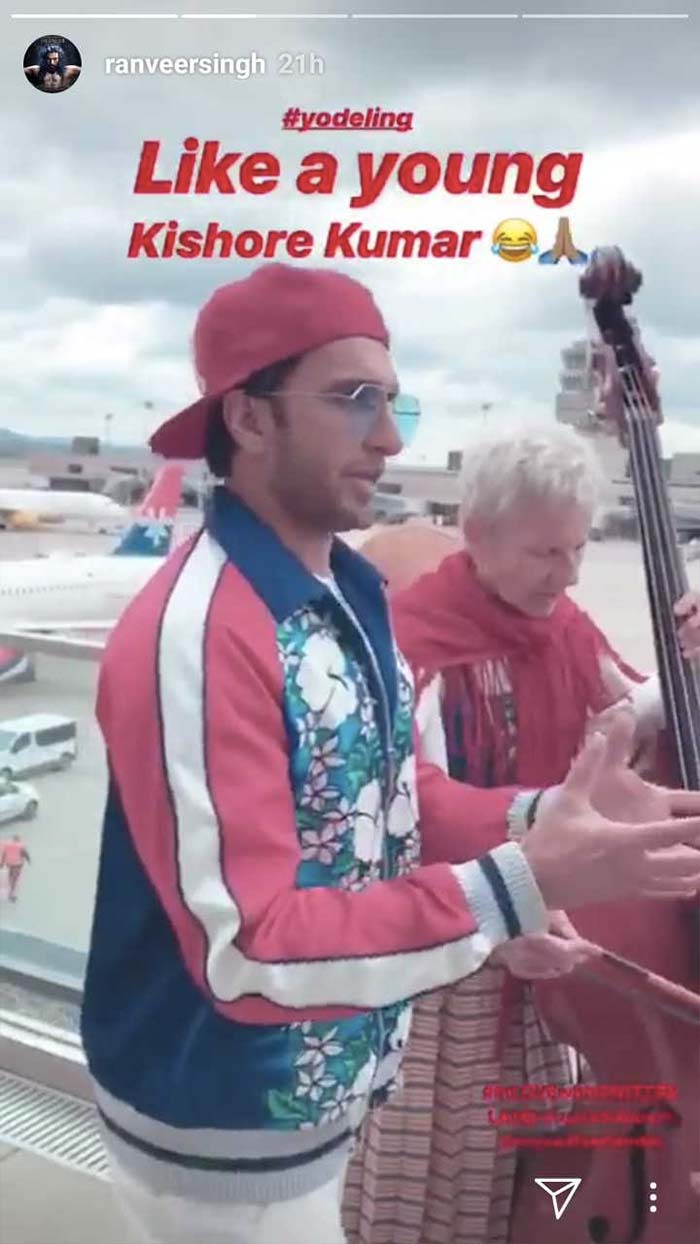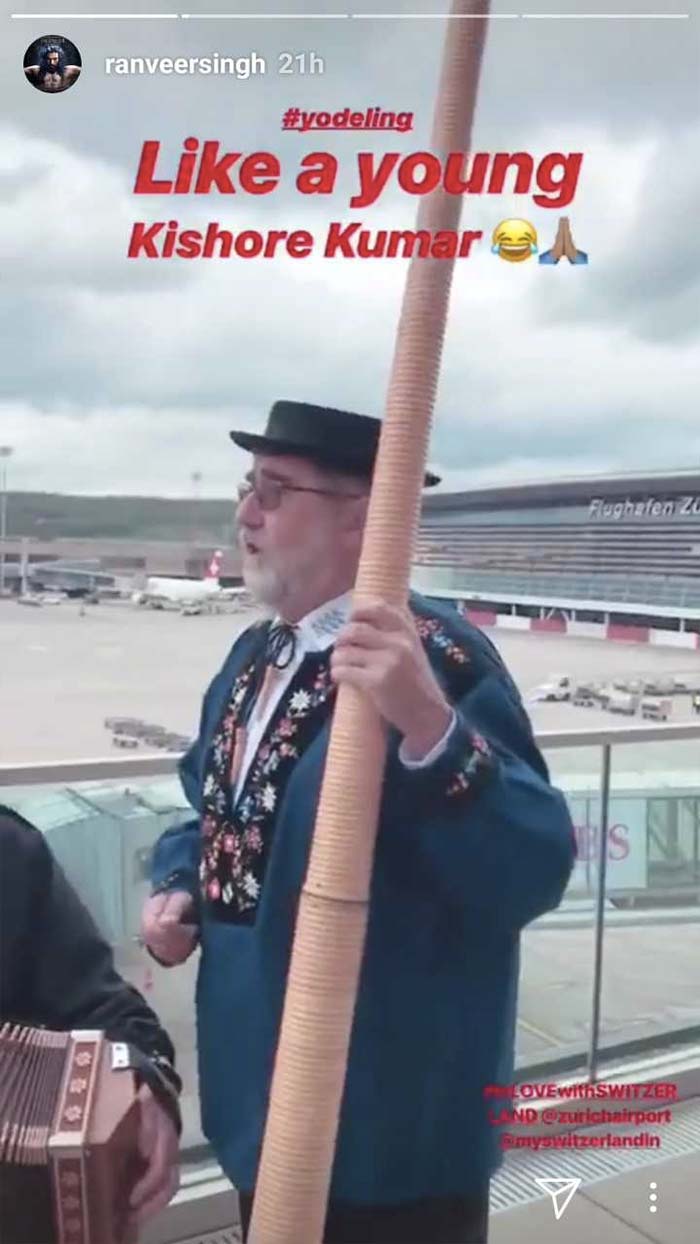 The actor also took to "blowing his own trumpet", literally. Well in this case the alphorn.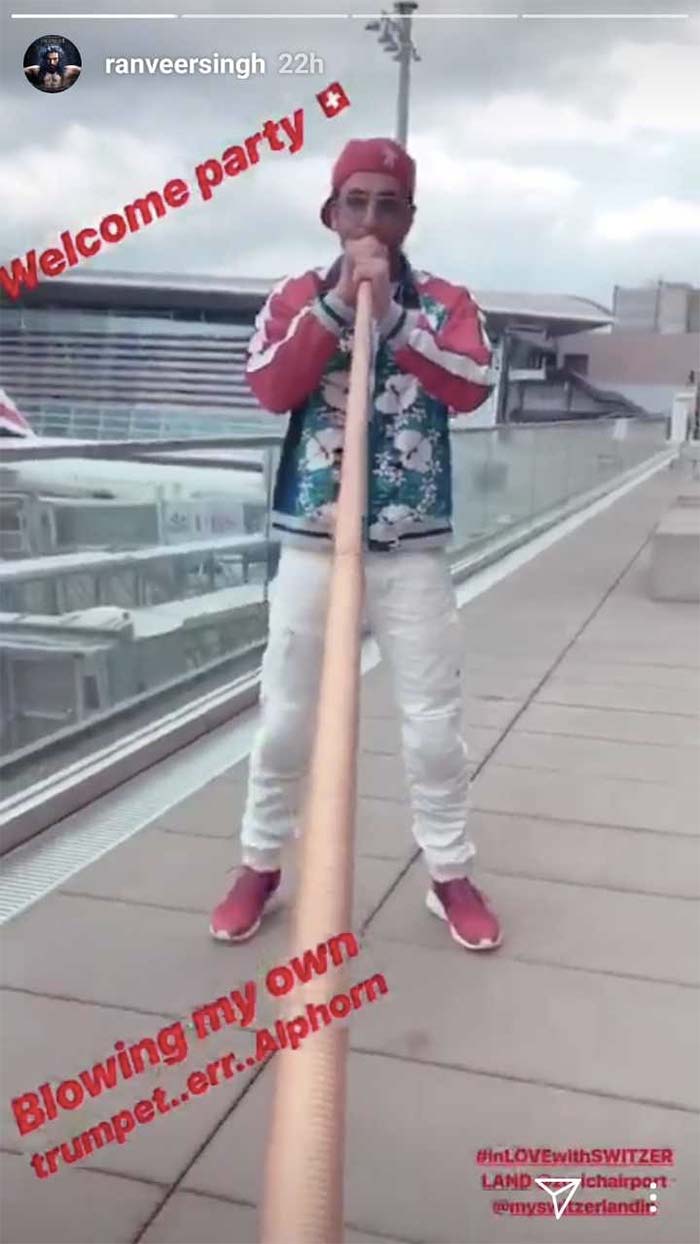 And there was a shot of Ranveer with women in T-shirts that spelled out his name, which clearly made the actor jump for joy. And he clearly reminded himself to fael kam.
Making us want to hit the road is a clip of Ranveer Singh cruising the countryside, driving along mountains, lakes and tree-lined roads.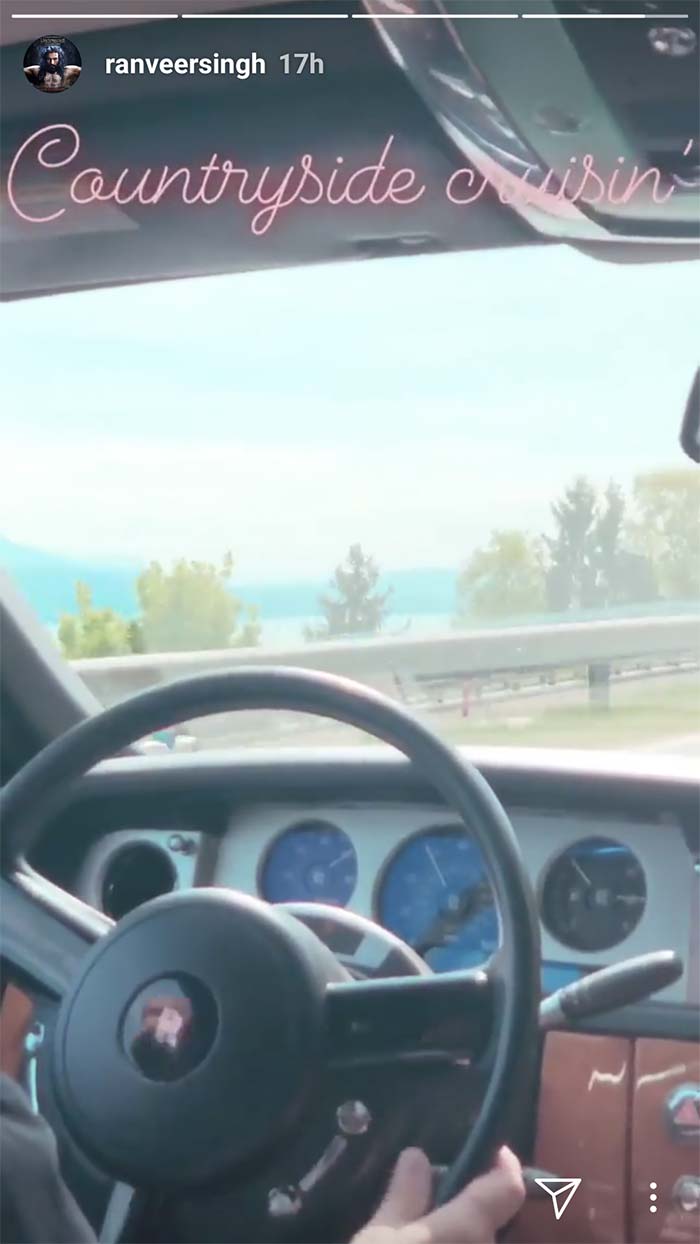 If that were not enough, last night Ranveer posted a picture of himself posing in a delicious checked beige asymmetrical jacket that made us want to go to exotic locations and wear chic clothes. It was almost enough for us to make us miss winter only so we could wear our jackets, coats and layers all over again.
Ranveer paired this jacket in question with a classic white shirt and a pair of textured grey pants. Topping it all off were a pair of round tinted sunglasses. The actor, who is known for his quirky dress sense, dressed chic for this one and we loved it - how can you not? It just went on to show that Ranveer is as versatile as one can be. And this is not the only time during his trip that he gave us the winter feels.
Oh, and Ranveer got his share of adrenaline rush alright.
If anything, Ranveer Singh has just sold the idea of taking yet another vacation to us. And clearly it will be somewhere cold - so we escape the heat and find a reason again to don our stylish winter wardrobe.