Love to travel? Then you would already be making plans for your next holiday, aren't you? There's no denying the fact that travelling helps to clear the mind and bring about a new sense of motivation in one's life. It's like a happiness booster where you get to escape from your daily routine and experience new things. But tell us, amidst all those trips to stunning beaches, snow-peaked mountains or historical cities, have you ever taken time out for a wellness retreat to heal yourself? And no, we don't mean just heading to a spa for a few hours of pampering.
Why we need 'healing'?
If you really think that you don't need any healing, other than when you are dealing with a heartbreak or excessive stress, you will be surprised to learn that you are far from the truth. We all need to switch off sometimes and actually focus on healing ourselves from within. By healing we mean to declutter the mind, tend to problems your body has been facing and find that inspiration towards life (if you feel you have lost that spark). While a regular holiday can be fun and relaxing, a wellness or healing holiday is more holistic. Signing up for meditation, yoga, therapeutic massages and treatments, healthy diet, alone time like vipassana, etc can help you mentally, physically and spiritually.
(Also read: 9 Things To Put On Your To-Do List While Visiting Puducherry)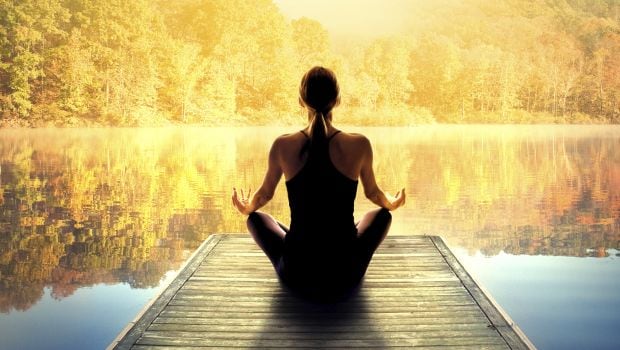 Image credit: Istock
How a trip to an Ayurvedic retreat in Palakkad changed me
When I had planned my trip to a little village in Kerala called Palakkad, little did I know that it would change my life. I was heading to a Ayurvedic retreat called Kairali, where I was to spend four days getting Ayurvedic 'treatments'. Being to many spa treatments earlier and even being accustomed to Kerala massages, I thought this trip would be a good break from my hectic work schedule as I really needed some alone time. That's all.
At Kairali, where I stayed in a beautifully designed luxury cottage, I soon began to switch off and enjoy the moment there in the picturesque retreat. Unlike other holidays, there was a schedule to follow here - 6am yoga, 8 am breakfast, 10 am treatment, 1pm lunch, 3pm treatment, 5pm doctor consultation, 6pm meditation, 8pm dinner and then naptime. Surprising, I didn't find it bothersome and in fact tuned in to it quite easily.
(Also read: 10 Amazing Things To Do In And Around Sikkim)
I soon learnt about the different Ayurvedic treatments and the numerous herbs and oils, and made a mental note to sign up for the ultimate detox therapy someday - Panchakarma. A chat with Gita Ramesh (cookbook author, co-owner of Kairali and the lady who plans the food menu at the retreat) made me understand the principles of Ayurvedic cooking, and how easy it is to follow an Ayurvedic diet and make it delicious too with healing spices and herbs.
As I spent time doing yoga (and learning about activating energy points in my body), eating simple but delicious vegetarian meals (all organic and portion controlled, and surprising in just the right measures to fill me up), getting recommended Ayurvedic treatments (oil massages and steam baths), swinging in the hammock (and watching the coconut groove), meditating and just being on my own, I felt an unknown burden lift up from my heart. I didn't even know it existed. It was as though it was all clogged up - stress and emotions or whatever it may have been. I felt happier and lighter, and greatly inspired.
It then made we realise that it's not without reason wellness travel is becoming a rage in the recent years. Such kind of travel experiences changes something deep within you as you step out of your comfort zone and be on your own. With no friends to chitter chatter with, your whole focus is on you. It gives you time to self reflect and unknowingly or so heal you in many ways.
Why Kerala in monsoon?
Kerala, God's own country, is known for its Ayurvedic treatments and massages, making it one of the most preferred destinations for a wellness holiday in India. There are various resorts and hotels that offer exclusive therapies throughout the year, but the best time to visit Kerala for wellness is undoubtedly monsoon, when you can soak in the goodness of the healing herbs and oils to the fullest. Literally! According to the ancient traditions of Ayurveda, the monsoon weather opens up the pores of your skin, making the therapies more effective. Besides, it's also time for Onam festivities, and you can experience the local culture and traditions in the best way possible.
Some of the most popular wellness retreats in Kerala include Kairali - The Ayurvedic Healing Village in Palakkad, Poovar Island Resort, The Athreya Ayurvedic Resort in Kottayam, Kaivalyam Retreat in Munnar, Udayagiri Retreat in Wayanad, Somatheeram Ayurvedic Health Resort in Kovalam, to name a few.
Comments
So if you have never gone on a wellness holiday before, plan one this year. Trust us when we say that it's going to change your life. You need to experience it to know.