If you are among those who like to keep a track of healthy food choices, then you will know how popular nut milks have become in the recent years. A delicious substitute to dairy milk, nut milks commonly feature in a vegan diet. Unlike dairy milk, it is easy to digest and comes sans the overbearing smell that most people are repelled by. As the name suggests, nut milk is made out of nuts, wherein different varieties of nuts (almonds, cashews, pistachios, peanuts) can be used to give you a range of milks to relish in.
Almond milk is most commonly available in the stores and is touted to be a rich source of vitamin D and E and minerals like calcium, potassium, magnesium, etc. that can help give you a health boost. The best part is that you can easily make nut milks at home to bring about a variation and also to reap its health benefits.
Here are three simple and delicious ways to include nut milks in your diet:
1. As a nutritious smoothie
Love a good smoothie in the morning to kick start your day? Instead of using milk or curd, trying switching it with nut milk. To make almond milk at home, first soak one cup of almonds in water overnight and then peel them. Next, blend them with two cups of water and strain through a muslin cloth or a sieve and it's done. Follow the same process for other nut milks.
You can now use this milk to blend with bananas, apples, chia seeds and honey to make a delicious smoothie. Or follow any of your favourite smoothie recipes by replacing the dairy milk with nut milk.
2. In your breakfast cereal
Give a delicious health boost to your morning bowl of cereals by adding nut milk to the mix. Warm the nut milk slightly and add it to a bowl of oats. Top it with muesli, fresh fruits, nuts, seeds and berries for a wholesome meal.
3. To make delightful desserts
Have a sweet tooth but lactose intolerant? No need to worry. You can use nut milks to dish out sinful desserts at home and satisfy your cravings. Be it kheer, phirni, kulfi, panna cotta or custards, you can substitute dairy milk with nut milk and follow the same process. Try it to believe it!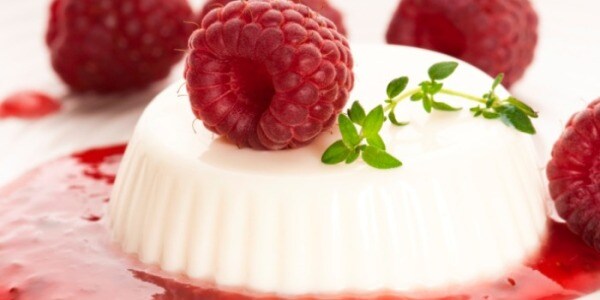 Whether you are vegan, lactose intolerant or just want to follow a nutritious diet, say hello to nut milk and enjoy.
Comments
(Also read: 6 Tips To Lead A Healthy, Balanced Lifestyle)