As much as some of us may love to cook, not always do we find the time to head to the kitchen and dish out a delicious meal. Blame it on our hectic lives that even when we get about 30 minutes in hand, it seems to be not good enough. Well, the truth is you need to remind yourself that cooking needn't always be an elaborate affair. There are many recipes that can be done even under 30 minutes by using just a handful of ingredients. And when you have the power of spices, you can actually have a whole lot of fun in the kitchen everyday without really sweating it out.
Spices are magic ingredients that can instantly transform your dish and boost up its flavours. Besides stocking your kitchen cabinet with a range of aromatic spices, you should also make a range of homemade spice mixes that can make your life so much easier. Whenever the cravings kick in, all you really need to do is to sprinkle in the spice mixes and cook up a lip-smacking treat.
Wondering how to get started? Here's a list of four popular spice mixes:
1. Garam masala
If you like north Indian flavours, a spice mix that must surely be there in your kitchen is garam masala. While there are many readymade versions in the market, they can't really match up to the fresh, homemade version. You can use it in curries and stir-fries.
To make garam masala, you need -
1/2 coriander seeds
1/3 cumin seeds
1/3 cup cardamoms
1/4 cup cloves
1/4 cup black peppercorns
2 small cinnamon barks
4 bay leaves
Method: First roast the spices on a pan, then cool and blend till you acquire a fine powder.
(Also read: 5 Spices In Your Kitchen That Also Have Medicinal Properties)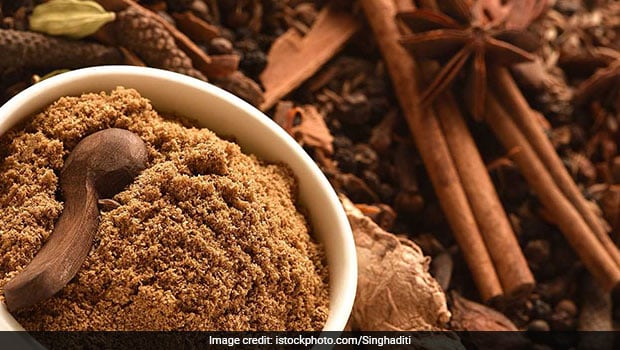 2. Dukkah
Dukkah is commonly used in Egyptian cooking, and it's a condiment made out of herbs, nuts and spices.
1/2 cup hazelnuts
1 tsp fennel seeds
1/4 cup coriander seeds
1/4 cup white sesame seeds
1 tsp black sesame seeds
1 tbsp cumin seeds
Method: First roast the spices and nuts on a pan, then cool and blend till you acquire a fine powder.
3. Chinese five spice
If you love meat and Asian flavours, then this spice mix is sure to become your favourite. Use it as a spice rub for chicken and pork, or in making stews.
4 star anise
2 cinnamon barks
1/2 cup fennel seeds
1/2 cup sichuan pepper
1/4 cup cloves
Method: Ground all the ingredients and store in a jar.
4. Quatre épices
It is a popular French condiment, and it literally translates to 'four spices'. You can add it in soups, one pot meals or pies.
2 tbsp white peppercorns
1 tbsp freshly grated nutmeg
1 tbsp whole cloves
1 tbsp ginger powder
Method: Ground all the ingredients and store in a jar.
Comments
Use these spice mixes to cook up delightful meals at home.