Pregnancy can give way to a lot of doubts and confusion in a woman's mind. The would-be mother puts pictures of cute children in her room, eats the healthiest food, practices meditation and yoga, begins listening to nursery rhymes and prays to God to ensure that her little one arrives safe and healthy. Even a moment of discomfort such as fast pulse rate can cause you to overthink your baby's wellbeing. Prenatal screening test is a blanket term used for doctor-recommended tests that are done to determine whether the baby is likely to have specific health conditions or chromosomal abnormalities while in the womb or after birth. These tests discover the risk or probability of a certain health condition but are not a sure shot proof of the same. On the other hand, some pre-natal screening tests are routine check-ups that find out health issues that affect you and your pregnancy.
5 Things To Know About Prenatal Tests
Here are the 5 things about prenatal tests that every woman should know about:
1. First and second trimester tests are standard practices
First and second trimester tests are normal routine tests recommended by doctors during pregnancy. These tests study the risks for Down Syndrome and detect other common chromosome abnormalities in the fetus. They are standard tests, are harmless and pose no threat to the child. A quad screen blood test is done in the second trimester if the to-be mother misses the nuchal translucency test in her first trimester.
2. Ultrasounds check the baby's physical measurements
Ultrasounds or Anatomy Scans enable the doctors to see the baby and check its fingers, toes and other physical measurements. It also allows them to examine the baby's heart and find out abnormalities in the body. The frequency of ultrasounds is advised by the doctor. Ultrasounds may be done monthly following the 20th week or as the aspiring mother inches closer to her due date.
(Also read: Can Frequent Sex Make A Woman Gain Weight?)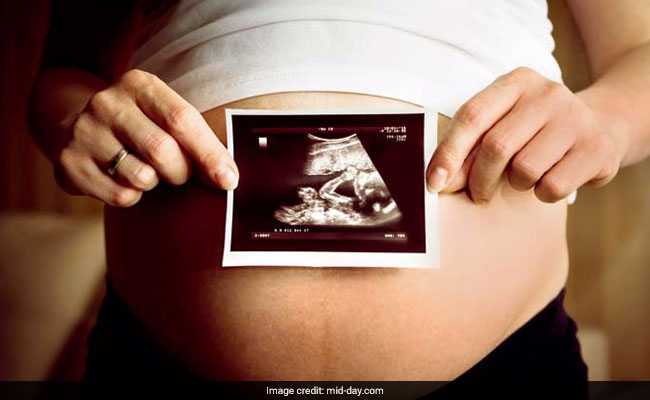 3. Chorionic villus sampling for the placenta
Chorionic villus sampling also called CVS, involves taking a piece of tissue from the placenta to test for chromosomal abnormalities such as Down's Syndrome and genetic conditions like cystic fibrosis. The placenta is a structure that provides oxygen and nutrients to your growing baby and attaches your baby's umbilical cord with the wall of your uterus. The purpose of the test is to find out any abnormalities in the baby. This test is usually performed between the 10th and 12th weeks of pregnancy after abnormal results occur in the noninvasive screening done at an earlier stage. There are two types of CVS: a trans-abdominal test that is done through the abdomen and trans-cervical test which is done through the cervix.
4. Oral Glucose Tolerance Tests are a must
Oral Glucose Tolerance Tests detect interim diabetes that women develop during their pregnancy. It occurs only in women who do not have diabetes prior to their pregnancy. The test is recommended between the 24th and 28th weeks of pregnancy and requires the mother to drink a glucose liquid followed by a blood test an hour later. Gestational diabetes, if untreated, poses a major threat to the fetus. It can cause the fetus to grow too large, cause complications during the process of birth-giving and cause other discomforts.
(Also read: How To Prevent Hormonal Imbalance: 5 Diet Changes You Need To Make)
5. Non-Invasive Prenatal Testing (NIPT) measures fetal DNA
Non-Invasive Prenatal Tests or NIPT is a type of blood test that identifies specific chromosome abnormalities such as trisomy 13 and trisomy 18. It is the latest pre-natal test. It is also known as cell-free DNA screening and is recommended at the beginning of the ninth month of pregnancy. NIPT also measures fetal DNA in the mother's bloodstream. These tests pose no threat to the baby, however, there are a few limitations to NIPT. It is not a diagnostic test like CVS and can require pregnant mothers to undergo further testing once the result comes positive.
About the author: Dr Anita Suryanarayan has done MBBS and MD Pathology from Lokmanya Tilak Municipal Medical College and General Hospital, University Of Bombay and has over 31 years of experience in Laboratory Medicine. Currently she is VP - Operations South India for Metropolis HealthCare Ltd. She is certified Lead Auditor on Environmental, Occupational, Health and Safety Management Systems as per ISO 14001, OHSAS 18001 & ISO 19011.
Comments
Disclaimer: The opinions expressed within this article are the personal opinions of the author. NDTV is not responsible for the accuracy, completeness, suitability, or validity of any information on this article. All information is provided on an as-is basis. The information, facts or opinions appearing in the article do not reflect the views of NDTV and NDTV does not assume any responsibility or liability for the same.