Most of us would like to live a more meaningful life, and be present in the real moment, but are trapped within the constraints of the screens of our many devices. How many times have you cancelled plans with loved ones, only to spend an equal amount of time on social media apps, engrossed in the lives of people we don't know, haven't met, and don't care two whits about? We might be a generation more connected to people than any other that came before us, but connection doesn't mean closeness, so we're also lonelier than ever before. If you'd like to break the toxic cycle of social media addiction, here are six tips that can help.
Turn off push notifications
It's the easiest and most effective way to cut down screen-time is by disabling notifications. How many times have you stopped a task or a conversation to check entirely useless updates from Facebook, Twitter or Instagram? While you might still check your phone more often than you need to in the early days of your digital detox, at least you won't interrupt your thoughts to attend to things that don't at all require your attention. Ask yourself, did you really need to check your work email at midnight, just because it arrived then? Most things are not urgent, even if they are important.
Delete time-draining apps
Once you get accustomed to checking social media apps only a few times a day, the next step is to delete them altogether. You will be surprised by how much fresher you feel with your brain not constantly cluttered with an information overload of all the things that random people in your universe are doing. Your interactions with people will also become a whole lot more meaningful without the phone always at the ready to distract you every time there is a pause in the conversation.
Know that there is no such thing as FOMO
The world is not going to come to a screeching halt if you're not updated on its goings on in real time. Neither is your life going to be affected in any serious way. Your opinion will not hold less value (if it is an intelligent one to begin with) if you tweet it a few hours after an event instead of a few seconds of it transpiring. FOMO is a figment of your imagination and a marketing gimmick deployed by social media platforms to keep you hooked for as long as they can keep you on the network.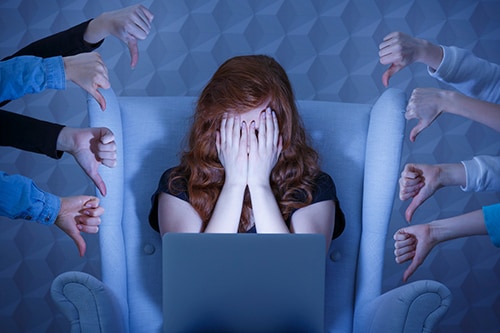 Go out and meet people
So what do you do with all the time you've suddenly freed up, without giving in to the temptation to allow yourself to be sucked back into the digital whirlpool? Make plans and keep them. That dinner you've been planning with your parents for the longest time. The lunch with your best friend you keep putting off. An impromptu coffee date with your partner. An evening by yourself at the neighbourhood art gallery... There's so much to do in the real world when you're actually paying attention.
Change your phone's display to greyscale
If you're one of those hardened addicts who can't seem to stay away from the phone for too long no matter what, this one's for you. Changing your phone's display settings to rob it of all its colours will automatically make you reach for it a lot lesser. A big part of our screen addiction is because a host of apps use colours that make us subconsciously spend more time on them and make us reach for our phones. Forcing your display to show you everything in grey makes social media photos - our biggest time drainers - a lot less appealing. This simple tip was suggested by former Googler and design ethicist Tristan Harris, an ex phone addict himself, and it really works.
Use an alarm clock
One of the worst phone habits that most of us share is to sleep with the phone right next to our pillows or on bedside tables close to where we sleep. Even if you don't wake up with the noise, the sound of notifications could disrupt your sleep. Plus, if your phone is within reach, there's no chance you're not going to reach for it the moment you start feeling bored or aren't able to sleep, ensuring that you end up wasting hours of the time you should have been resting.
Do you have any tips that can help with a digital detox? Tell us in the comments below.
Comments