If you thought all baby showers were watered-down brunch parties with pastel cupcakes, gender guessing games and diaper genies, you're in for a surprise. They can actually be a fun outing, not the obligatory weekend visit you have to drag yourself to. We didn't think it could be possible too but then America Ferrera went and made it a reality, all while looking like a pregnant Goddess.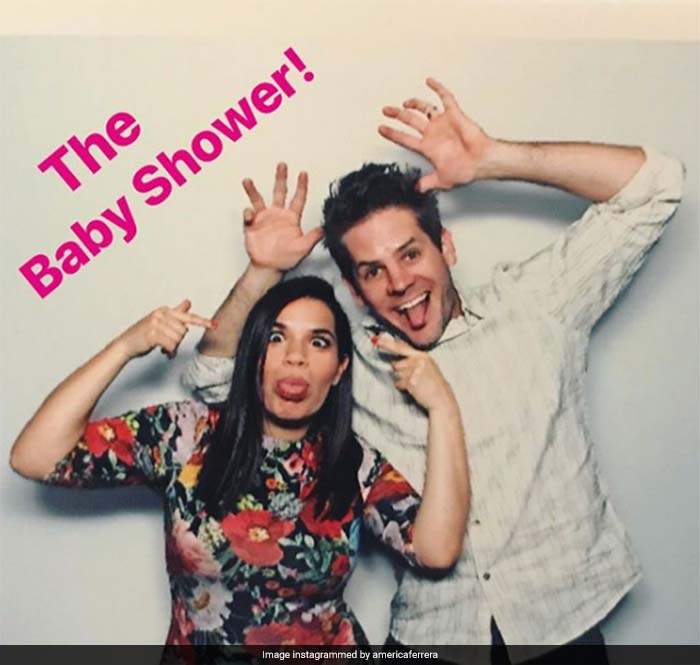 You may best remember America Ferrera for her roles as the dorky but kind Betty in Ugly Betty and Amy in Superstore. The star flaunted her glorious pregnant glow and baby bump in a bright floral printed bodycon dress which she paired with side-parted poker straight hair and glossy lips. Together with husband Ryan Piers Williams, they celebrated her upcoming arrival of their newest family member, surrounded by her friends, family and co-workers in Los Angeles.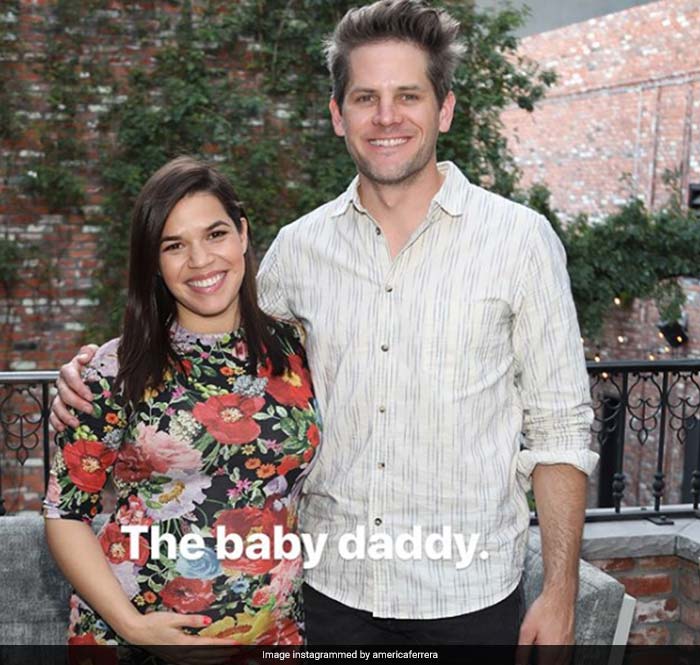 By the looks of it, this baby shower was nothing like the bland luncheons we've come to know them as. America, the mom-to-be, looked fantastic in her ensemble and celebrated happily with all her guests. At the fun event were the soon-to-be grandparents, siblings, her co-stars from Superstore and even some of her old Ugly Betty family, Ana Ortiz and Mark Indelicato.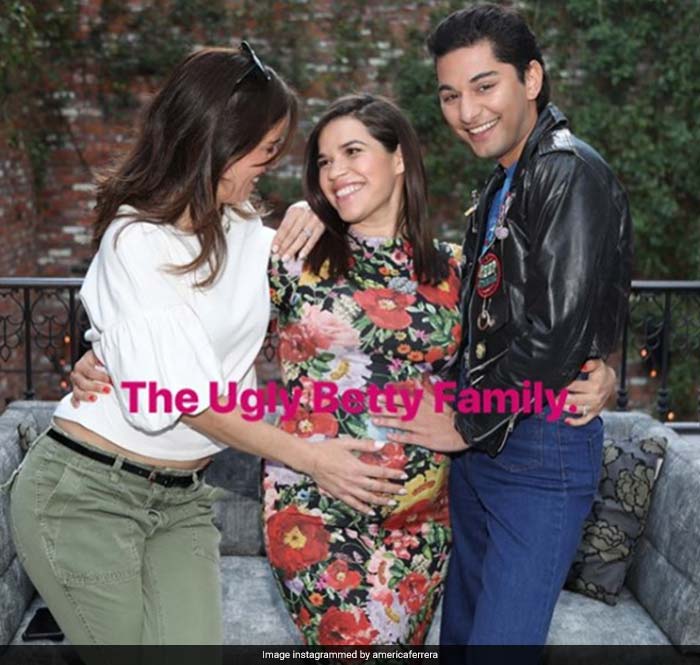 The group took plenty of polaroid style pictures, which America posted on her Instagram profile with the caption, "No poopie diaper games here. Just dancing, drinking (water for me), and some of the people we love to celebrate the little human we can't wait to meet."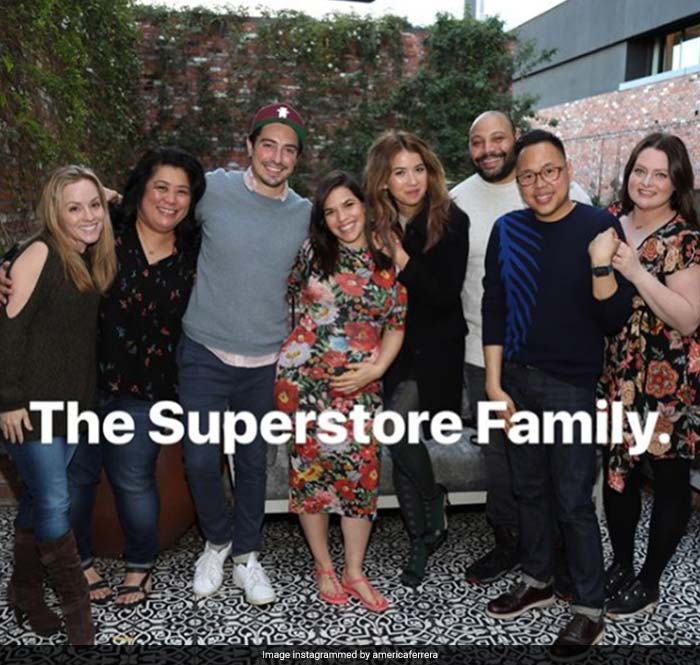 The delightful event was held at Beauty & Essex in Los Angeles, a swish restaurant lounge which has previously hosted events for the likes of Tristan Thompson, Khloe Kardashian's beau and Chloe Grace Moretz, girlfriend to Brooklyn Beckham.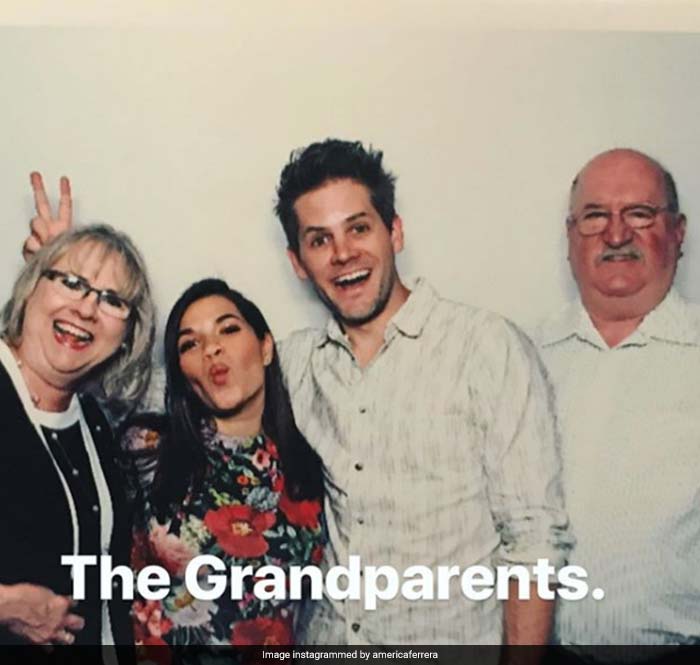 Although many associate America Ferrera as the actor from Superstore and Ugly Betty, most notably the latter; she has got plenty of accolades under her belt. Along with acting, America is also a producer and director for her current show, Superstore. She has been involved greatly in the political sphere too as supporter of the #MeToo campaign and a founding member of the Time's Up legal defense fund.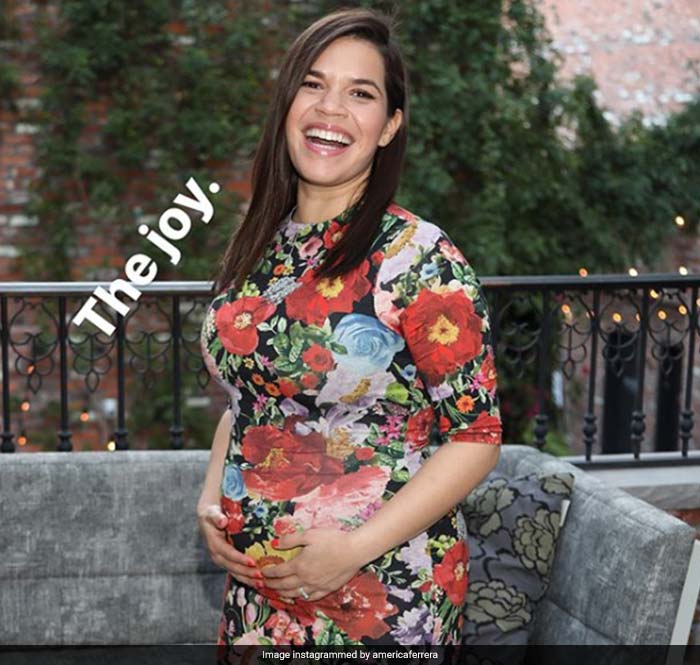 Comments
Mazel tov, America and Ryan - we can't wait to see the little one.