As mothers, it is quite tricky to teach our young ones about food as we don't want to push them away by applying too many rules on their eating habits or forcing them to eat all their greens. But teaching our kids how to make the right nutrition choices is important for their growing bodies and mind. Amidst our busy schedules, we forget to teach our children the necessity of maintaining a healthy diet so that they can grow up to be healthy adults. So here are five things you must pass on to your little ones:
1. The importance of balanced meals
The first and foremost thing when it comes to healthy eating is a balanced meal. The kids should be taught to fill up their plates with fresh fruits and vegetables, meat and dairy products, and wheat and carbohydrates. Their everyday diet must have plenty of these foods as they are packed with vitamins, minerals, antioxidants, high protein, fiber and energy. It is essential for their day to day activities, healthy bones and muscles, and also in aiding digestion.
(Also read: 8 Healthy Food Items That Are Diabetes-Friendly)
2. Stop the 'Good' or 'Bad' label
To make your children more aware of their eating patterns, empower them with the right kind of information. Avoid labeling the food as 'good' or 'bad'. Teach your child that foods with less or no nutrition such as French fries or waffles are good to eat once in a while. It should be eaten within a limit. Let them make one better choice at a time. Not every meal has to be completely healthy but start with small portions and choosing alternatives to the same taste.
(Also read: If You're On A Keto Diet, Stock Up On These 8 Pantry Staples)
3. Teach about portion size
It is not always about what the child eats but also about how much is he/she eating. As they say that the amount of rice a child eats should match the size of their fist, proteins should be palm-sized and butter as the size of the tip of their thumb. Every packed food also has the serving size mentioned which you can teach your little one to stick to.
4. The possibility of eating disorders
Eating Disorders can be quite serious, the major ones include bulimia, anorexia, and compulsive overeating. A child should be taught from an early age that anyone can be a victim of eating disorders. No amount of binge eating or eating at weird times is healthy. Any symptoms of these should be one's guard.
(Also read: Eat Right: 7 Organic Flour To Add To Your Diet)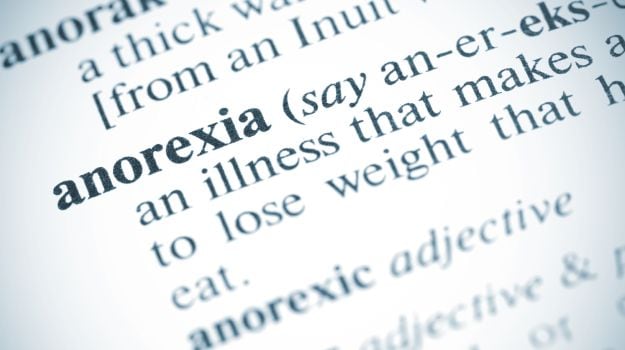 5. Food safety precautions are a must
It is important to take proper measures whenever children eat meals away from home. It could even be a lunchbox. You must teach them proper lessons on food handling when eating outside home, starting from washing their hands before eating to avoiding stale or junk food. Always remember, prevention is better than cure!
Hope this helps you to raise a healthy and happy child.
About the author: Dr Anita Suryanarayan has done MBBS and MD Pathology from Lokmanya Tilak Municipal Medical College and General Hospital, University Of Bombay and has over 31 years of experience in Laboratory Medicine. Currently she is VP - Operations South India for Metropolis HealthCare Ltd. She is certified Lead Auditor on Environmental, Occupational, Health and Safety Management Systems as per ISO 14001, OHSAS 18001 & ISO 19011.
Comments
Disclaimer: The opinions expressed within this article are the personal opinions of the author. NDTV is not responsible for the accuracy, completeness, suitability, or validity of any information on this article. All information is provided on an as-is basis. The information, facts or opinions appearing in the article do not reflect the views of NDTV and NDTV does not assume any responsibility or liability for the same.