Star Wars' Rey, or Daisy Ridley, has said a permanent goodbye to social media. While promoting her upcoming film, Star Wars: The Last Jedi, she revealed to Radio Times her reasons for never going back after deactivating her Instagram account last year. "I find the whole taking pictures thing weird. I'd prefer to have a conversation than someone asking for a picture, but I guess people feel the need to prove they've had the interaction through social media," she told Radio Times. "The more I read about teenage anxiety, the more I think it's highly unhealthy for people's mental health. It's such a weird thing for young people to look at distorted images of things they should be."
It's a bold statement to make, particularly at a time when social media promotions are all the rage among producers and distributors to tap into the upwardly mobile, young, movie-going audiences around the world. Something tells us that Disney, the distributors of The Last Jedi, will not be too thrilled with Ridley's declaration with the movie on the brink of release.
Regardless, it's a thought worth pausing and thinking about. We've all felt the gnawing sense of unease when confronted with evidence of how awful people on the Internet are capable of being. The fact that it is an information superhighway, with no barriers to entry or restrictions to reach, makes it all too easy for trouble-makers and haters to target famous people. Actors, with their large fan followings, are sitting ducks for abuse and unbridled online harassment simply for airing their social or political views. Last year, Ridley was so widely criticised for using her social media accounts to talk against gun violence, that she deactivated her Instagram account. Her official Facebook page, while still active, is strictly used to promote her work.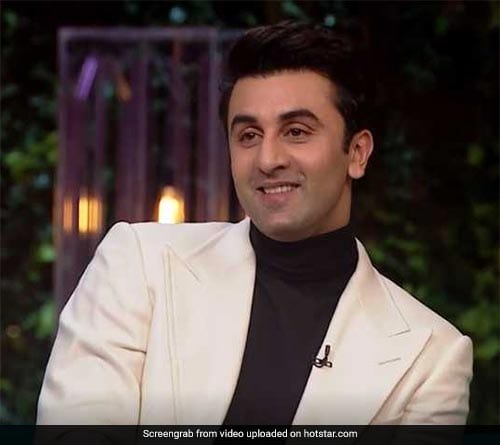 Closer home, there are several Bollywood bigwigs who have chosen to stay off social media for somewhat the same reasons. Ranbir Kapoor, Aishwarya Rai Bachchan, Saif Ali Khan, Imran Khan and a host of others have, so far, resisted the urge to get on to the social media bandwagon, which essentially translates into 24/7 access and self-promotion. When not preparing for a release, they prefer to conduct their lives away from the intrusion of millions of prying eyes of social media followers and their comments. "I'm not a people's person. I like to disappear when I don't have a release. I enjoy the invisibility," Ranbir has said in the past. In a previous interview with NDTV, when asked about her continued absence, Aishwarya said that all that she has to say is already widely shared through journalists.
With the doors wide open for anyone with an Internet connection to hurl insults, abuses and even threats at Bollywood celebrities, they are often just one Twitter retweet or Facebook share away from turning into a national controversy. Anushka Sharma is unfailingly abused every time beau Virat Kohli performs badly on the cricket pitch. Frank comments on social issues have led to vitriolic hate campaigns against Shah Rukh Khan, Aamir Khan and Karan Johar in the past.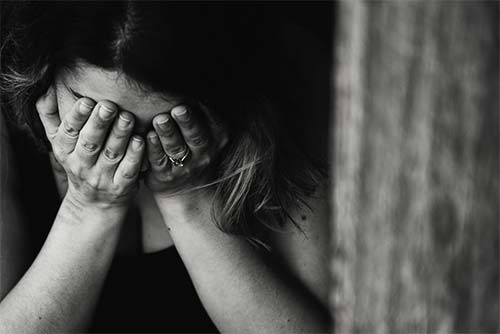 While the stars might be particularly vulnerable, none of us are immune to online harassment. According to a Norton by Symantec survey, 80% people in India have suffered some form of online harassment, while over 40% people have faced more serious forms of abuse: threats of physical violence (44%) and cyberstalking (45%). With harassment so rampant, it is bound to take a toll on people's mental health.
But even harassment is just one part of the problem.
According to a recent study in the UK, over 62% social media users admitted to feeling inadequate and 60% said they felt jealousy because they were constantly comparing their lives to others. According to a 2015 study by the University of Missouri, regular use of social media can trigger symptoms of depression if you're already feeling envious of others on it.
Even without the numbers, it's not exactly a leap of logic to understand this. Watching people's happiness and success on social media makes us feel pressured to be just as happy and successful (at least outwardly) in our own lives. We tend to compare our lowest moments with other people's highlights. Naturally, we will find ourselves wanting and feel miserable about it. Over time, it can seriously affect our self-confidence.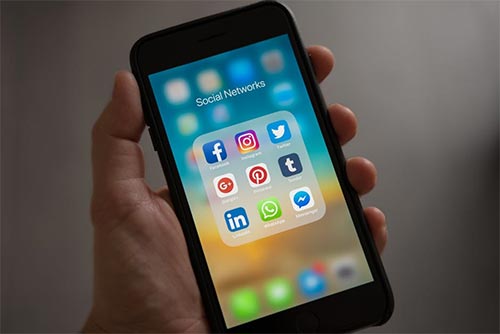 So yes, while social media can be an amazingly effective tool for spreading ideas, levelling the playing field and freeing up access to information for all, it also carries immense potential to terribly harm its users' mental health.
Like Daisy Ridley, maybe it's not a bad idea to deactivate and disconnect every once in a while, if not permanently. There really is something poignant and chilling about a world where people are so starved for attention, fame and validation that every vaguely significant interaction they have needs to be recorded and shared on social media for posterity.
Did it happen if no one liked, shared or commented on it? It did.
Comments