Any parent, anywhere in the world, can attest to this fact: kids say the darndest things, and as the adults responsible for them, you will have a starring role in their innocent-but-embarrassing pronouncements and epiphanies about life. And no, it doesn't matter who you are, no one is immune to the honest proclamations of their progeny, often at the most inconvenient of times. So it's good to develop a healthy sense of self-deprecating humour about it all. Like Blake Lively clearly has, for instance.
Just today, the Gossip Girl actress recounted a hilarious anecdote involving her daughter on Instagram. While posting a photograph of herself in a grey woolen Haider Ackerman jumper dress, Burberry coat and Valentino boots, Blake wrote about her daughter's unintentionally hilarious fashion commentary on her casual style - which she totally nailed, by the way.
"True story: As the elevator closed my daughter yelled after me, "Oh no mama, you forgot your pants!" is what Blake wrote alongside the photograph.
If you're a parent or a caregiver for a child, you're no doubt nodding vigorously at Blake's nonplussed situation. The only way to react to such a statement is with mirth, combined with the ability to make a joke about oneself, which Blake clearly seems to possess, given that she chose to share the moment on social media. She went on to describe her choice of outfit in her Instagram story, calling it, "Piled up pregnancy sweater for the win"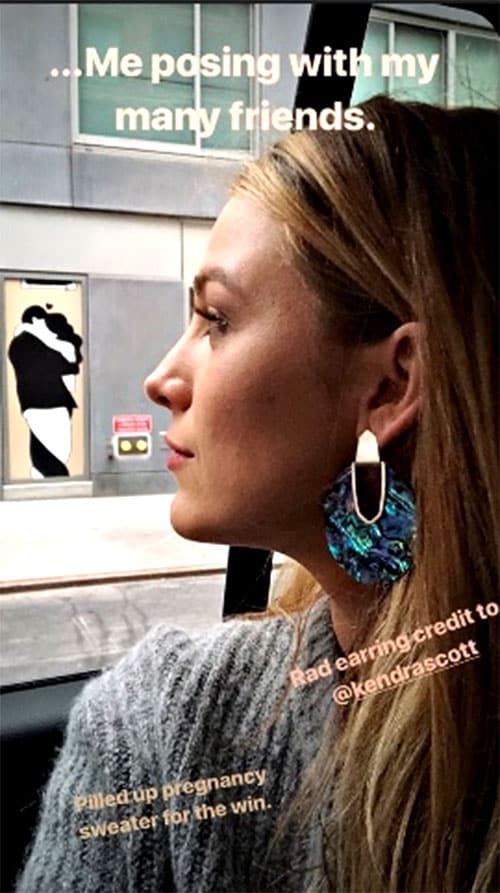 While Blake won't share photographs of her daughters James, 2, and Ines, 1 (their dad is Ryan Reynolds), on social media, she is refreshingly honest and candid about her parenting experiences.
Just a few days ago, she spoke about the 61 pounds she put on during her second pregnancy and the 14-month-long journey of losing it.
While Blake expressed pride in getting her pre-pregnancy body back, in an interview with E!, she spoke about the pressure moms put on themselves to lose the baby weight by comparing themselves to other moms. "I think that what's so hard is that like you compare yourself to other moms... It took me 14 months, but I fit in PVC now," she said, referencing the red trench coat she wore to the Michael Kors fashion show in New York. "But, it's also OK if you don't. If that's not a priority or a goal of yours, then that's fine, too."
In June last year, she wrote about the importance of taking a CPR class specifically geared towards toddlers and kids.
Not to mention the occasional photograph chronicling her pregnancy quirks.
As if all the gorgeous footwear and fashion goals weren't enough. Blake is now flooring us in her mommy role as well.