Every parent chooses the best for their babies - the most comfortable clothing, skin-friendly products and the list goes on. Your little one is still extremely delicate whether it is their skin, hair or body. Not just that, even for their growth, you need the right tools like a stroller or training seat that will help your kids and make parenthood easier for you. To help you in this new phase of life, our curated list of products will definitely make navigating the first few years of parenthood a whole lot easier. These thoughtful products are on every new parents' list and what's best than getting them at up to 70% off on Amazon? So, get shopping with the best products for your little angel and we are sure you will love our picks!
Get Baby Care Products On Amazon At Up To 70% Off
These thoughtful products are absolutely adorable and do all the work.
1. The Moms Co. Baby Suitcase Box
This kit includes seven natural baby care products containing no toxins and chemicals and are mild and gentle made exclusively for the baby's skin. All of the products come beautifully packed in a suitcase.
(
142 ratings & 1,045 reviews
)
2. LuvLap Galaxy Stroller
This extra spacious stroller with heavy duty wheels is the best choice for outdoor use. The entire stroller is ergonomically designed to ensure your baby is always comfortably supported.
(
1,387 ratings & 3,737 reviews
)
3. Infantino Go Forward Carrier
The go-forward carrier features the comfort of ergonomic carrying positions with an easy to use, intuitive design. It easily supports the baby's back and hips in all positions, including forward-facing, perfectly designed for both mom and baby's comfort.
(
164 ratings & 759 reviews
)
4. Okbaby Pasha Potty
It is stylishly designed for maximum form and function. Its rounded seat and high backrest provide maximum comfort. The removable bowl and splashguard allow for ease of use and hassle-free cleaning.
(
133 ratings & 319 reviews
)
5. Shiv Krupa Baby Towel
Made from soft, eco-friendly and antibacterial cotton, the towels have hypoallergenic qualities and are free from harmful dyes or chemicals, making them perfect for a new-born baby.
6. Himalaya Baby Laundry Liquid
Enriched with natural goodness, this is super safe for your baby's skin. It removes tough stain and its blend of citronella, eucalyptus and lemongrass oil is used for their strong insect repellent properties.
(
533 ratings & 9,787 reviews
)
7. Amardeep and Co Toddler Mattress with Mosquito Net
A brightly coloured toddler mattress that comes with a mosquito net, this is ideal for new-borns. The safety net allows fresh air to breeze in while blocks out insects and mosquitoes.
(
2,650 ratings & 8,819 reviews
)
8. Besties Toddlers Training Seat
With upright seating position, this one will help stabilize your infant's back, sides and legs while they learn to sit up. It is lightweight and easily portable.
(
16 ratings & 155 reviews
)
9. My Newborn Baby Blanket-Wrapper
This is a soft and pretty-looking baby blanket cum wrapper. This is ideal for new-borns and is also a sleeping bag for them. They are washable and remains soft even after.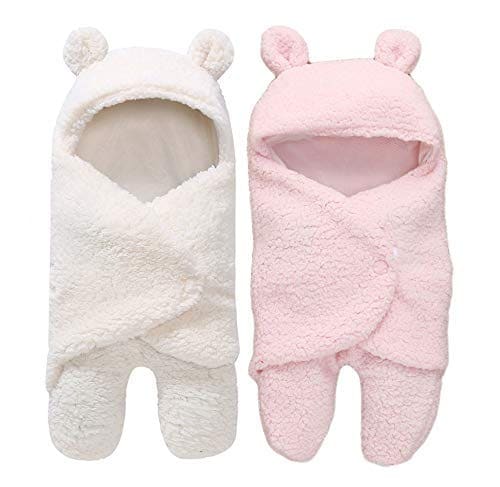 (
0 ratings & 603 reviews
)
To shop more range of baby products, head to NDTV Shopping.
Comments
Disclaimer: The Swirlster Picks team writes about stuff we think you'll like. Swirlster has affiliate partnerships, so we get a share of the revenue from your purchase.