The wedding season is here, and no matter where you stand on the love-the-big-fat-Indian-wedding or absolutely-detest-it spectrum, there is one inescapable aspect of weddings that no one likes: meeting extended family that has zero stake in your life, but are, for some unfathomable reason, inordinately interested in it. The proverbial chaar log that Indian family elders like to terrorise their adult progeny with. To date, I haven't met a soul who is actually, of their own volition, concerned about how the sister-in-law of a cousin (twice removed) views their life choices. Not one.
One of the things these all-seeing, all-knowing, permanent members of the 'we're only concerned about your future and happiness' committee are obsessed with discussing, ad nauseam, is the size of your proportions. They will give you the kind of once-over that could give Meryl Streep from Devil Wears Prada a run for her money. Every extra (as deemed by their personal standards of beauty) gram of fat is meticulously filed away in their magical cabinet of fat-shaming (it contains endless storage space). Fat-shaming is the low hanging fruit of family obnoxiousness. And the wedding season is harvest time for these "well-wishers".
I have to admit, I have a love-hate relationship with weddings. While I love the wealth of emotions on display, the laughter, the surreptitious flirting, the dancing, meeting loved friends from places far and near, the fashion, and the food (oh my god, the food!); every once in a while, they manage to severely erode my confidence and make me feel like my 13-year-old self-fat, pimply and miserable. Through my teenage years, and well into my 20s, I avoided family gatherings like the plague. If I had a brick (to throw) every time I had my cheek pulled or head condescendingly patted by thoughtless elders who felt it was their duty to tell me, "You'd be so pretty if only you lost some weight", I'd have built myself an Antilia by now.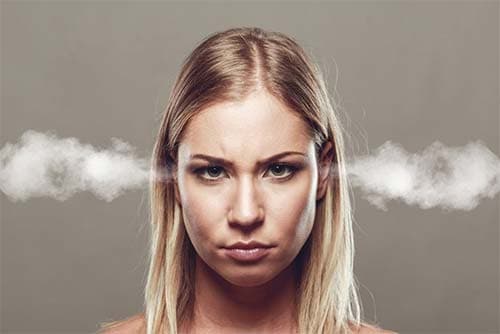 I spent years pretending I hadn't heard the hurtful comments, snide remarks and cruel taunts, all couched in the socially acceptable cushioning of 'well-meaning advice'. To be fair, some of the sharper reprimands, despite being unhelpful in the extreme, were well-meaning in their intent. I know that some of the people who hurt me with their words did it only because they didn't know any better and were working with the information they had internalised during their experience of the world, which is vastly different from the one I inhabit. But over time, I realised that most of the people so eagerly criticising me were my well-wishers in much the same way that Kangana Ranaut and Karan Johar were friends in that fascinatingly uncomfortable episode of Koffee With Karan.
When you've been fat-shamed for years, the insecurities can linger on no matter how much evidence you have to the contrary. Most of us who've been through the experience are works in progress. While on some days, our acceptance of our physical forms is unshakeable, on others, all it takes is a slanted, unapproving look from a stranger to make our confidence crumble. The wedding season can be a nightmare for those of us who don't fit into most people's narrow definitions of beauty. Over the years, I've developed a coping mechanism to deal with the size snobs I am forced to endure for familial reasons.
Do not laugh at mean jokes or agree with fat-shaming comments
Confrontation is difficult, particularly in Eastern cultures like ours, where 'respecting elders' is a lesson drummed into us from the time we are toddlers. Even if you are not ready for a showdown, respect yourself enough to not laugh at mean jokes, or agree with hurtful comments about your body. A quiet, fixed stare can speak volumes, without being combative. If you laugh at the 'joke', it only encourages them to keep coming with them. When you agree just to keep the peace, it validates their obnoxiousness. And you can bet your behind, they will get progressively meaner.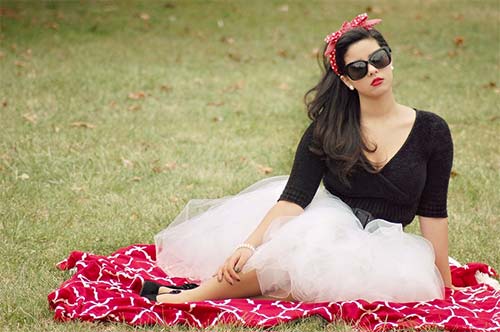 Do not dress up for them, do it for you
This is about giving yourself permission to feel beautiful even if you are fat. I spent years dressing in colours and wearing fabrics that were slimming. While I still do it even now, I no longer feel the need to close my closet to a whole world of cuts, colours and designs that I think I look good in, simply because the only thing far too many people care about is if it makes you look bigger/ smaller than you are. Dressing up to make yourself happy is one of the most liberating things you can do for your body.
Understand that you can never win them over
Haters will be haters is a cliché because it's true. Chronic criticisers indulge in their favourite pastime to alleviate their own sense of inferiority. If you lose weight, they'll advise you on taking care of your skin, if you glow like the sun, they will find something wrong with the left cuticle on your right hand's index finger. Your time is better spent at the desserts counter at weddings, than on trying to win their approval. Leave them to marinate in their misery by themselves.
Disengage!
Ponder about what the ability to observe gravitational waves (the 2017 Nobel Prize in Physics was awarded to the three scientists behind this path-breaking discovery) can tell scientists about dark matter in the future. Or play mental chess. Pull up drool-worthy images of Jason Momoa as Aquaman in your mind or start a mental tutorial to master Deepika Padukone's unibrow in Padmavati. When you find yourself cornered by a fat-shamer you can't evade or be dismissive of, let their words bounce off you without hearing a word, with your brain a million miles away from their toxicity.
Throw some unsolicited gyaan at them for a change
Every well-wisher and their cousin will have a 'guaranteed' solution to your 'problem', if only you would do as they said. I've heard all kinds of ridiculous theories about the magical effects of everything - from Baba Ramdev's yoga to Chinese herbal tea - that will make the fat burn off me magically, if I followed the routine dedicatedly. Those dispensing this advice are usually people who have no clue about my lifestyle or body. As a person who often yo-yos between sizes, I have researched and subjected my body to more diet and exercise experiments than they can possibly know. In the process, I've learned a fair amount about biology of fat loss. When encountered with nonsensical advice, I often assault them with irrefutable scientific facts to shut them up. It is a very satisfying experience.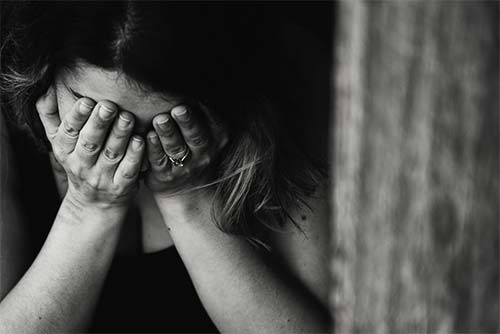 Be nice to other women
It's easy to be empathetic of women who are facing the same form of discrimination as we are. Far more difficult is being nice to those with problems we consider 'first-world' or 'silly'. Being body-shamed for being too skinny, too tall, too short, too anything can be as hurtful as being fat-shamed. A friend was once so frustrated with her mother's incessant sighing over her too-large forehead, she cut her hair in a haphazard fringe to cover it up, in a fit of anger. I had never really taken her seriously because I didn't even know forehead shaming could be a thing. Women have it hard enough anyway, be an ally.
And, finally...
Don't punish your body in frustration
Fat-shamers can get to you no matter how hard you try to shield yourself. There will be times when you will find yourself hating your body no matter how much you try to remind yourself to treat it, and yourself, kindly. When that happens, just wait it out. Don't start a drastic diet or a workout regimen your body can't endure. Even if the anger motivates you to lose weight, don't punish your body with an unreasonable and unsustainable plan.
Comments