We go over and beyond for our little babies to keep them comfortable. Nobody wants to see their child crying in discomfort, which is where we come in. Nothing like a little tender love and care for your little bundle of joy with specially made products to keep them snug. Your little one is still extremely delicate whether it is their skin, hair or body for which these products will make parenthood easier for you. We have picked essentials ranging from teethers to soft snug blankets that will give your child and you a sound sleep every night.
Give Your Baby The Care They Deserve
Never worry about your child's upkeep every again with these baby care essentials.
1. My 3 in 1 Baby Blanket-Wrapper-Sleeping Bag
Your little bundle of joys will be nice and bundled up in these blanket sleeping bags that covers your child's head, arms and legs to keep them nice and snug.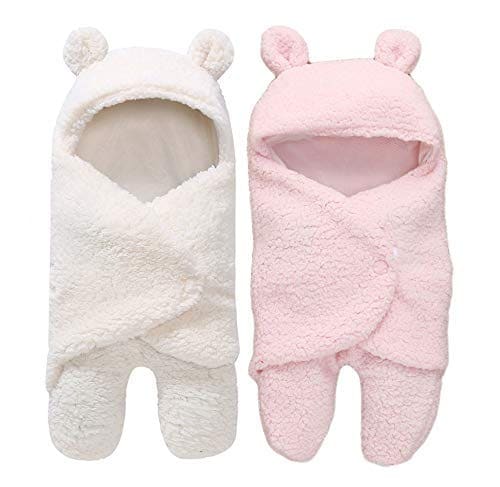 (
0 ratings & 603 reviews
)
2. Rabitat Breezy Nursing Pillow/Feeding Pillow
Your child's neck is the most delicate part of the body when they're born and that is why a nursing pillow like this one will keep their stature intact always.
(
11 ratings & 63 reviews
)
3. Himalaya Baby Lotion
A child's skin is the most sensitive in the initial years and the Himalaya baby lotion enriched with the goodness of almond oil will forever keep your child's skin as soft as a feather.
(
4,433 ratings & 8,916 reviews
)
4. Fisher-Price Ultra Care Training Spoon Set
Your child's oral care is just as important for their complete wellbeing. These silicone rubber spoons in turn work gently on the gums and are super travel-friendly also.
(
76 ratings & 725 reviews
)
5. Baybee Comb And Brush Set Baby Care Set
Newborn babies and toddlers have superfine hair and ordinary brushes just don't suffice. Your child needs a soft comb and brush set with soft bristles that do its job without causing discomfort to the baby.
(
89 ratings & 949 reviews
)
6. Vulli The Sophie La Girafe Teether Made
While teething your child reaches for literally anything to go inside the mouth; you can now be rest assured that with this cute giraffe teether nothing but natural rubber goes in that enhances the gums and nothing else.
(
2,369 ratings & 12K+ reviews
)
7. Infantbond Elastic Free Baby Mitten (Pack of 6)
The hands and feet of a baby are supposed to always be covered as they are the breeding ground for germs and also when warm keeps illness at bay. So why not these adorable mittens to help you do so?
(
13 ratings & 107 reviews
)
To shop for you newborn babies, head to NDTV Shopping.
Comments
Disclaimer: The Swirlster Picks team writes about stuff we think you'll like. Swirlster has affiliate partnerships, so we get a share of the revenue from your purchase.