If you are super excited to attend a baby shower of someone close to you, your first gift for the baby should be something special. We know you probably do not know where to start on this whole 'baby shower gift' episode. Well, if you're shopping for a mom-to-be, try these gifts from our guide. These gift ideas will definitely make navigating the first few years of parenthood a whole lot easier. These thoughtful gifts are, anyway, on every new parents' list.
Shop These Ideal Baby Shower Gifts
These thoughtful baby shower gifts are absolutely sweet and adorable
1. The Moms Co. Baby's Must Have
This kit includes seven natural baby care products containing no toxins and chemicals and are mild and gentle made exclusively for the baby's skin. All of the products come beautifully packed in a suitcase.
(
105 ratings & 469 reviews
)
2. Himalaya Baby Gift Pack
This Himalaya babycare gift basket is a perfect present for baby showers containing all the essentials for baby care. The set of products also come in a little basket.
(
0 ratings & 3,984 reviews
)
3. Amardeep and Co Toddler Mattress with Mosquito Net
A brightly coloured toddler mattress that comes with a mosquito net, this is ideal for new-borns. The safety net allows fresh air to breeze in while blocks out insects and mosquitoes.
(
2,418 ratings & 4,957 reviews
)
4. MY NEWBORN 3 in 1 Baby Blanket-Wrapper-Sleeping Bag
A pack of two, this is a soft and pretty-looking baby blanket cum wrapper. This is ideal for new-borns and is also a sleeping bag for them. They are washable and remains soft even after. The set comes in adorable designs with soft delicate colours.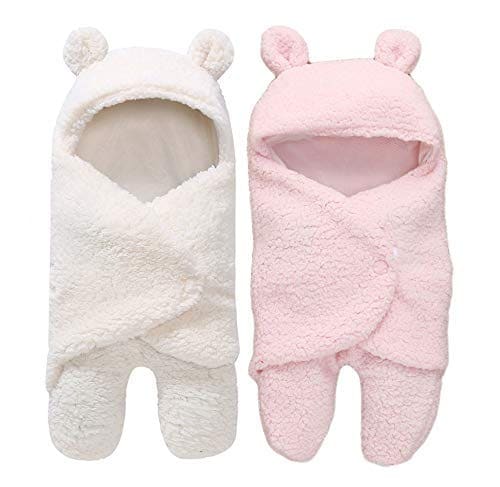 (
0 ratings & 603 reviews
)
5. Fisher-Price Baby Safety Gate
This is a baby safety gate that requires no hardware or tools to install and sets up easily in doorways and openings. It comes with auto lock as one passes through the gate; it locks automatically.
(
42 ratings & 117 reviews
)
6. Sehaz Artworks Baby Love Photo Albums
This is a beautiful DIY photobook bound together by two adjustable metal buckles. All your adorable memories with your baby are placed safely in this photo album.
7. MY NEWBORN Soft Baby Blanket Wrappers Cum Bath Robe
Wrap your little one in a bundle of cuteness with this set of two baby wrapper blankets which can also be used as bath robes. It features soft fabrics that do not irritate its sensitive skin. Woven from soft flannel and fleece, the towel wraps ensures your little one's comfort.
(
614 ratings & 1,366 reviews
)
To shop more range of baby products, head to NDTV Shopping
Comments
Disclaimer: The Swirlster Picks team writes about stuff we think you'll like. Swirlster has affiliate partnerships, so we get a share of the revenue from your purchase.