Words. They wield endless power and mesmerising influence, capable of both shaping opinions and altering it permanently, when used in the right place, at the right time, within the right context. To quote the great Albus Percival Wulfric Brian Dumbledore, who uttered what are, arguably, his finest words, from beyond the grave, "Words are, in my not-so-humble opinion, our most inexhaustible source of magic. Capable of both inflicting injury, and remedying it." Hey, if Dumbledore says it, it has to be true. Right? Right. But what happens when every time you try to use a certain set of words, panic and patriarchy come together in an unholy concoction to shut you up? Quickly and with great vigour. Actress Swara Bhasker and author-producer Twinkle Khanna recently had a few acerbic words for those who won't let them use theirs.
Yesterday, during an interaction with news agency ANI, Swara said, "Everybody has right to express opinion. I kept my views in a very polite manner and had no wrong intentions. I put forward a few legitimate questions. I didn't expect so much chaos just because I used a word which starts with 'V'".
Everybody has right to express opinion. I kept my views in a very polite manner & had no wrong intentions. I put forward a few legitimate questions. I didn't expect so much chaos just because I used a word which starts with 'V': Swara Bhaskar on her open letter on #Padmaavatpic.twitter.com/huwC1yD8hR

— ANI (@ANI) January 30, 2018
For the uninitiated, the 'V' that Swara refers to stands for 'vagina'. And the chaos she is talking about is the veritable social media shitstorm she unwittingly became the target of due to her long, articulate open letter to Sanjay Leela Bhansali. Published in The Wire, the letter is titled, 'At The End of Your Magnum Opus... I Felt Reduced to a Vagina - Only', and talks about the loving lens through which he portrays the practices of sati and jauhar in "Padmaavat", practised by Hindus in centuries past.
In the letter, Swara talks about the bloody history of Pakistan's partition from India, the unspeakable horrors that women in our country have - and continue to - suffer at the hands of rapists; men who believe, without a flicker on their consciences, that women's bodies are theirs for the taking, to plunder, ravage and punish, as they see fit.
Swara laboriously and in careful detail, multiple times, and in multiple ways, made the point about contextualising art. She wrote about how art cannot exist or be judged devoid of the zeitgeist of the time it is created and consumed in, not just the time frame it is adapted from. But somehow, depressingly, the only thing an overwhelming number of people on the Internet took away from the over 2,400-word epistle was... vagina.
How else do you explain men like Vivek Agnihotri (a "filmmaker" who fancies himself a columnist) taking it upon themselves to explain to Swara what a 'Real Vagina', capital R, capital V, feels like? In a bizarre arrangement of words, he tweeted:
We have interviewed many 'ex-naxal' women in Bastar. Each has gut-wrenching stories to tell, full of abuse, rape and misogyny If they marry, they aren't allowed to have children. I think fake feminist @ReallySwara must make a trip to understand how the Real Vagina feels like.

— Vivek Agnihotri (@vivekagnihotri) January 30, 2018
Because forget education, healthcare, equal pay, and the right to live; what women really need is (yet another) man telling us what a 'Real Vagina' feels like. Because the one that "fake feminists" like Swara are carrying around are made of rubber. Or BPA-free plastic, if they are women of means.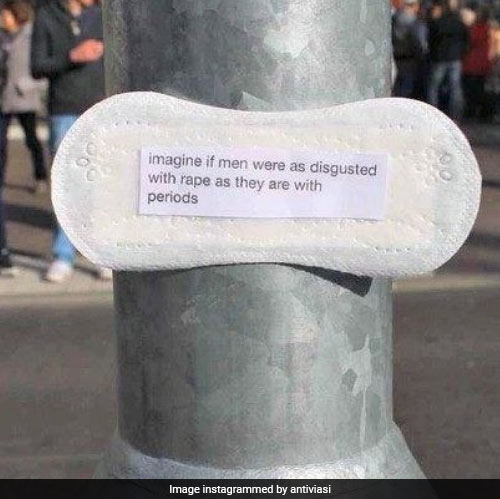 Speaking of healthcare, Twinkle Khanna's trademark wit and love for satire were on ample display within her Oxford Union speech on January 18. The video of the speech, which is now available online, has Twinkle talking about the taboo and shame we still associate with all things period-related. Twinkle's address hinged on her new menstruation-themed film PadMan. "My primary motivation in making PadMan was to bring light to a subject that, like Voldemort, is not mentioned," Twinkle Khanna said in her speech. Menstruation? Shhh! What are we, gynaecologists, that we must use such technical words?
If you're inclined to disagree, or think that the taboo is restricted to uneducated and underprivileged stratas of society, just take a moment to think about all the sanitary napkins you saw being advertised while growing up. Whether they were selling you two wings or ten (or enough to send you rocketing off to Mars); whether they had complicated leak lock channels with designer butterflies emblazoned, or so many extra dry coverings that you could bleed your weight into the little mattress and still frolic on the top of trucks in white pants without anyone being the wiser - the one thing all brands seemed to uniformly agree upon was this: let's call it unn dinon ke liye, lest the man controlling the TV remote change the channel in a tearing hurry to avoid confronting a biological fact of life. If we can't even get ourselves to say the word, is it any wonder that, according to a 2016 survey of nearly 1 lakh girls by Tata Institute of Social Sciences, 50% of the adolescent girls part of the study didn't even know what menstruation was when they got their first period.
And why does it not surprise anyone that even in 2018, young girls (and boys) of our country grow up thinking of menstruation as dirty and something to be ashamed of?
We live in a country where a 12-year-old girl from Tamil Nadu committed suicide after, allegedly, being shamed by her class teacher for staining her clothes with menstrual blood. In another incident, an Uttar Pradesh school's warden allegedly ordered a strip search of her 70 students, while threatening to beat them, over a few drops of blood on the girls' bathroom. In yet another incident, a senior Congress politician from Kerala said, on record, that "menstruation makes women impure".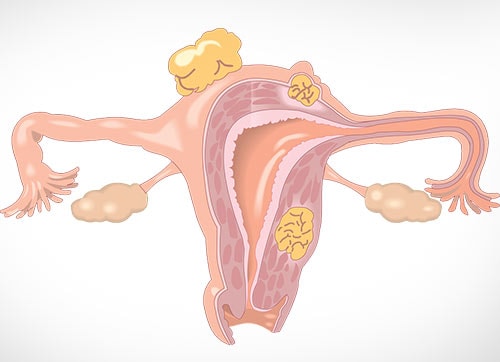 Growing up, in upscale, urban, Mumbai, I barely ever heard the word 'menstruation'. 'Vagina' wouldn't enter my lexicon until my teenage years. As an impressionable pre-pubescent student of an all-girl's school, I was every sanitary napkin brands' wet dream. And by wet I mean a bright blue liquid that is obviously not blood. At about 11 or 12 years of age, we were made to sit through a sponsored session in which a doctor (presumably) attempted to explain to us why, some day soon, our uteri were going to wage war on us. The doctor would be under strict instructions to only very sparingly use the words vagina and menstruation. At the end of that unendurable lecture, the sum total of what I had learned was this: I'm going to suddenly bleed one day from between the legs and when that happens, I must encourage my mother to buy XYZ brand's pads. Menstrual education? Check. Apparently.
As a teenager, I mostly heard vagina being referred to as 'lady parts' and period as 'that time of the month'. I also heard a lot of muffled sniggering every time those words came up. It was somewhat funny at that time. What was decidedly less funny was when, as an adult, every time my mood seemed like anything other than Pollyanna farting rainbows, some man or the other - colleagues, friends, romantic interests - would take it upon themselves to ask me if it was 'that time of the month'.
I used to be embarrassed about admitting it, but am not anymore, that I was well into adulthood when a take-charge friend decided I needed to grab a mirror and take a look "down there". I'll never forget the day I looked, like really looked, at a body part that had been right there, all along, for so many years.
Comments
But hey, it doesn't matter what I, or women like me, saw, or felt, or feel, or think about our vaginas. If Vivek Agnihotri says Swara and women like her don't know what a "Real Vagina" feels like, it must be true. Please, by all means, educate us into the existence of our body part that was all but denied its place in our vocabulary so that men like you wouldn't feel uncomfortable. After all, that's the only way to claim the title of a "Real Man", poster-boy of the walking woke.