Even though diabetes is one of the most common lifestyle diseases, patients suffering from the disease often believe that the condition affects just their blood sugar. In fact, diabetes affects the entire organ system, including the heart. People who suffer from the condition of diabetes are twice as likely to die from a stroke or a heart attack compared to the ones who don't. High blood sugar damages vessels and nerves, and over time they stop performing their functions at optimal capacity.
Since heart health and diabetes are closely linked, you can make changes to your daily life to improve both conditions. Apart from monitoring your blood sugar, taking all the prescribed medication, and getting enough physical exercise, changing your diet can also help you manage your heart health and diabetes. When it comes to choosing foods that benefit your heart health and diabetes, foods that are high in healthy fats and fibers are big winners. Let us take a look at some of them:
7 Heart-friendly Foods For Diabetics
Here's the list of heart-friendly foods for diabetes patients:
1. Legumes
Beans, lentils and split peas are rich in soluble fiber, which is good for both heart health and diabetes. They lower the level of bad cholesterol in your bloodstream and take more time to breakdown into glucose, promoting feelings of satiety and slowing down the spike in blood sugar levels. Incorporate them in your diet at least once a week.
(Also read: 12 Immunity Boosting Superfoods And Spices That Are Backed By Science)
2. Oatmeal
Just like legumes, they are also rich in soluble fiber. If you want to really boost the fiber content, add chopped fruits and vegetables to the oatmeal. Apricots, citrus, bananas, and even apples are some fruits good for your HbA1C and your overall health, as they help fight inflammation and normalize your blood pressure. Eat at least five fruits and vegetables daily.
3. Flaxseed
The health benefits of flaxseed comes from the fact that it is rich in fiber, omega-3 fatty acids and lignans. It is the best way to get your dose of omega-3 fats for vegetarians. You can have them as a snack between meals. However, it is recommended that you consult with your doctor before you incorporate flaxseed to your diet, as having it in conjunction with diabetes drugs might lower your blood sugar too much.
4. Nuts
Nuts are chock full of protein, and all these three are especially rich in unsaturated fats and omega-3 fats. They help raise good cholesterol and lower bad cholesterol. Since they are also high in calories, make sure you exercise portion control. It will be sufficient if you add a handful to your salad.
5. Avocados
Although adding avocado to your toast has become a trend only recently, its health benefits were known for quite some time. Avocados are rich in healthy fats, fiber, vitamins and minerals. Its heart-health benefits are similar to nuts but with lesser than half the amount of calories.
6. Berries
Berries are ideal for the diabetic diet as they are sweet, delicious and have a low glycemic index. They are also beneficial to your heart health. According to a 2013 study published in the Journal Circulation, women who ate more than two servings of berries every week lowered their heart attack risk by over 30 percent.
(Also read: Omega-3 Fatty Acids: Incredible Benefits And How To Use)
7. Olive / Avocado Oil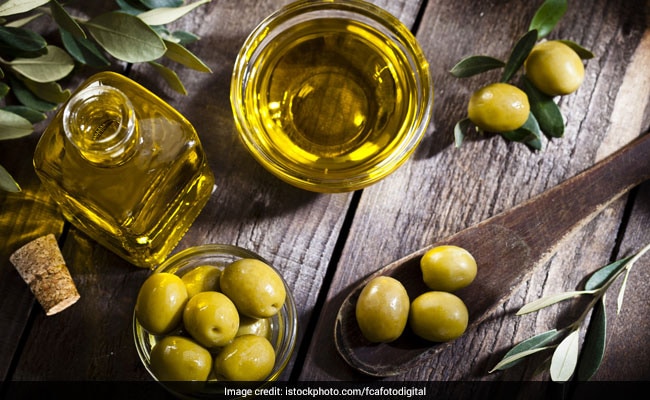 Cooking with these oils can help boost the dietary intake of healthy fatty acids. They are rich in monosaturated and polyunsaturated fatty acids, which can help reduce, bring down the level of bad cholesterol.
Avoid processed foods and items with artificial sweeteners, such as sodas and baked goods. Limit your dairy intake and stick to low fat or fat-free substitutes. By filling up on healthy foods and following the above guidelines, you get to feel more satisfied and start to see improvement in your weight, blood pressure, cholesterol, insulin sensitivity, and inflammatory markers. If you suffer from comorbid conditions, make sure you consult with your doctor before making any modifications to your diet.
About the author: Dr. Srikanth H.S is the Senior Naturopath at Jindal Naturecure Institute.
Disclaimer: The opinions expressed within this article are the personal opinions of the author. NDTV is not responsible for the accuracy, completeness, suitability, or validity of any information on this article. All information is provided on an as-is basis. The information, facts or opinions appearing in the article do not reflect the views of NDTV and NDTV does not assume any responsibility or liability for the same.