Fitness is something that usually tops our list. And fitness bands have become quick health monitoring devices. From blood oxygen monitoring or SpO2 monitoring, from monitoring your heart rate and sleep levels - fitness trackers are amazing devices to invest in. Available at an amazing discount now from October 03rd onwards, thanks to Amazon Great Indian Festival 2021, you've got no more excuses to avoid getting in shape. Stay active through the day, keep a check on the minutes you spend working out and more with fabulous fitness trackers from top brands like Fitbit, Mi, Fastrack in just a snap of your fingertips. Get shopping now!
(Also Read: With Fitness Trackers At Up To 70% Off, You Need No More Reason To Get In Shape)
Best Fitness Trackers To Get Your Hands On From Amazon Great Indian Festival
This is a chic and sleek looking fitness tracker that can track all fitness-related activities. It tracks 11 professional sports modes and is also water-resistant. This also comes with stress monitoring with guided breathing exercises.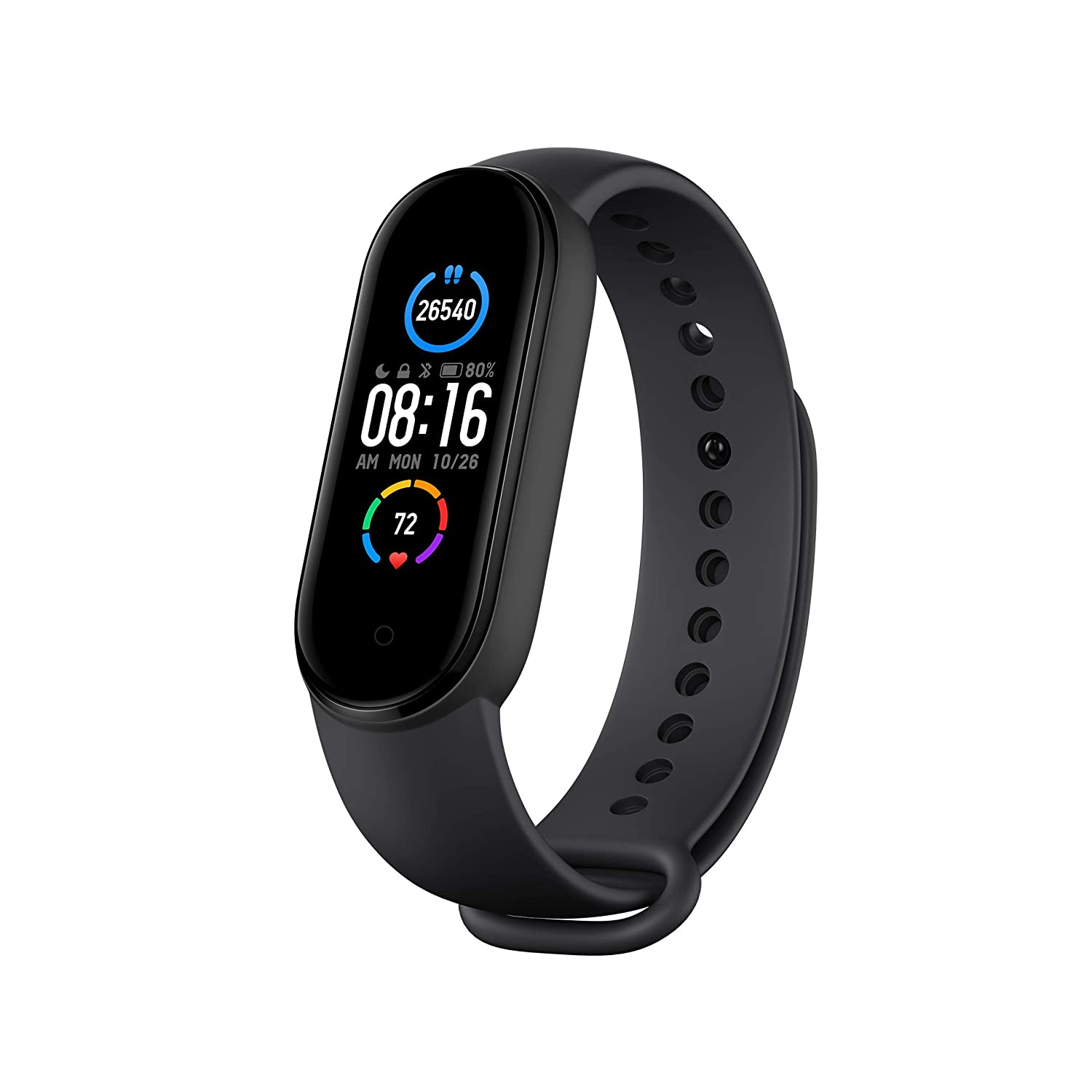 (
7,548 ratings & 52K+ reviews
)
This is a sleek fitness tracker with up to 14 days of battery life, sleep monitor and also comes with a stress monitor. It gives 10 professional workout directions with 6 auto detection modes.
This stylish fitness tracker helps to keep a tab of your day to day activities with built-in GPS, sleep monitor and calorie burn monitor.
The Oppo Smart Band features a 1.1-inch AMOLED screen with scratch-resistant glass on top. It comes with continuous blood oxygen monitoring, heart rate monitoring and sleep tracking.
(
961 ratings & 4,360 reviews
)
With a range of 4 dual-tone designs, it gives real-time monitoring and up to 10-days battery life. It is water resistant and comes with magnetic charging cable.
(
631 ratings & 3,232 reviews
)
It comes with a 1.1-inch AMOLED screen and allows you to easily change the watch faces. It also comes with Spo2 tracking. You can even connect with 13 different exercise modes and analyse your performance with live status.
(
2,016 ratings & 12K+ reviews
)
The Garmin Vivosmart 4 is a minimalistic device and comes with a 0.75-inch display. It features blood oxygen monitoring, heart rate monitoring and advanced sleep tracking. This tracker can gauge blood oxygen saturation levels during the night.
(
346 ratings & 1,263 reviews
)
This fitness tracker two-week battery life and also can be easily charged. It comes with a SpO2 sensor and 24Hr heart rate monitoring system.It is water resistant and also keeps track of your stress levels.
(
386 ratings & 968 reviews
)
It has 4 different operation interfaces for you to change. You can check daily activity and time on an OLED display or the app. With long sitting hours, the fitness tracker reminds you to do bodily movement as well.
This fitness band has four different operation interfaces for you to change around and gets fully charged in 2 days itself. However, this tracker can also receive notifications from your phone.
To buy more products, click here
Comments
Disclaimer: The Swirlster Picks team writes about stuff we think you'll like. Swirlster has affiliate partnerships, so we get a share of the revenue from your purchase.