Music is magic, and sound quality can either make or ruin the experience. If you have an ear for music, you know that investing in a good music system means - the chance to bring alive every note, every word. So if you have been looking for cool music systems that are budget friendly, then you have come to the right place. We bring you music systems that are available in a varied range of tech and price specifications, and you can pick them from Flipkart for great deals right now.
So get started, and take a look at these popular budget-friendly music systems from Flipkart:
1. boAt Aavante Bar 1200 80 W Bluetooth Soundbar
With an output power of 80W RMS, this soundbar by boAt delivers crisp and powerful vocals. It comes with multiple connectivity options and is easy to use.
(
13K+ ratings & 78K+ reviews
)
(Also read: 8 Truly Wireless Earphones To Buy Under Rs 5,000)
2. F&D A140X 37 W Bluetooth Home Theatre
This wireless music system, with its high-performance drivers, delivers outstanding sound quality. It has multiple ports and is small and lightweight, making it convenient for enjoying music on the go.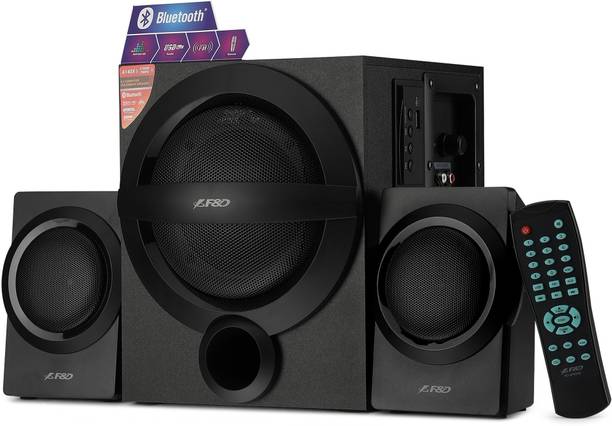 (
789 ratings & 5,535 reviews
)
3. Zebronics 4.1 Multimedia SW3490 RUCF 60 Watt Home Theatre
Equipped with a front-firing subwoofer, Bluetooth connectivity, and inbuilt FM, this home theatre system creates an immersive audio experience at home.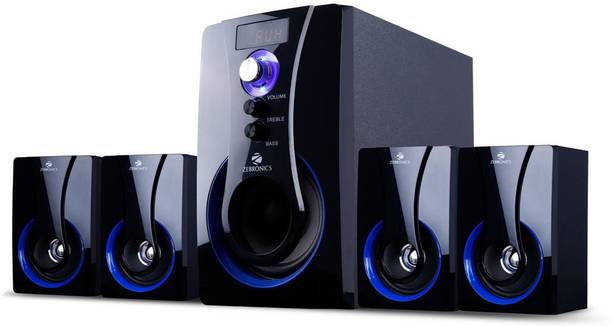 (
673 ratings & 4,165 reviews
)
4. iBall Tarang Classic 40 W Bluetooth Home Theatre
It has a range of connectivity options that include Bluetooth, a USB port, an SD card reader, an auxiliary port and an FM radio. The system comes in a premium wood casing with real fabric cover. The speakers have bass and treble controls for fine-tuning the audio output.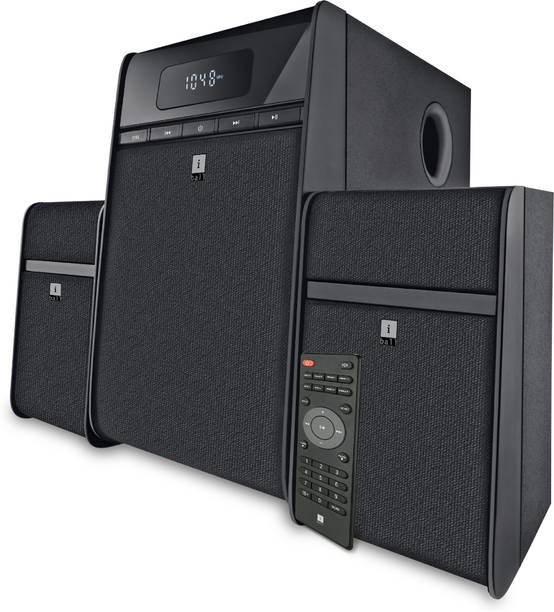 (
424 ratings & 2,918 reviews
)
5. Panasonic SC-HT21GW-K Stylish 65 W Bluetooth Home Theatre
These stylish speakers by Panasonic are compatible with all devices and lets you enjoy wireless music streaming via Bluetooth.
(
1,218 ratings & 6,640 reviews
)
6. MarQ by Flipkart FS23S 120 W Bluetooth Soundbar
This beautifully designed, sleek, wireless soundbar by MarQ is equipped with a subwoofer to deliver heavy bass and powerful sound for a cinema-like experience. It's the ideal companion for your television set.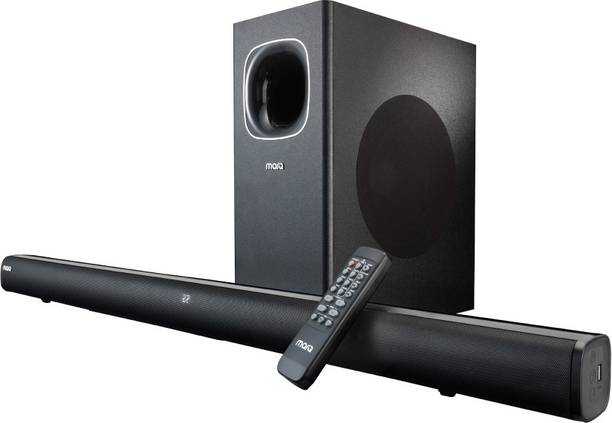 (
3,715 ratings & 18K+ reviews
)
7. Zebronics Feel 60 W Bluetooth Home Theatre
This system by Zebronics comes with multiple connectivity options, Bluetooth connectivity, and auxiliary input for convenience of use.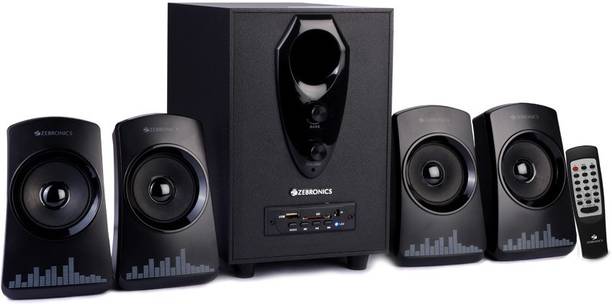 (
3,142 ratings & 22K+ reviews
)
8. Intex IT 212 40 W Bluetooth Home Theatre
With excellent bass and treble sound quality and multiple connectivity options, these speakers by Intex are a great combination of quality and convenience.
(
1,312 ratings & 6,953 reviews
)
9. Philips MMS2550B/94 Dhoom Bluetooth Home Theatre
This sleek, stylish speaker system has a personality of its own. It is Bluetooth-compatible and delivers deep, powerful bass audio.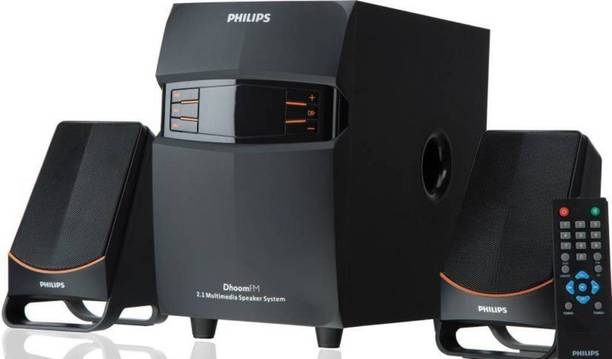 (
530 ratings & 3,832 reviews
)
10. F&D A180X 42 W Portable Bluetooth Home Theatre
The speaker has a bass driver that yields superior sound quality, and FM connectivity that lets you tune in to the radio channel of your choice. It is also Bluetooth-compatible.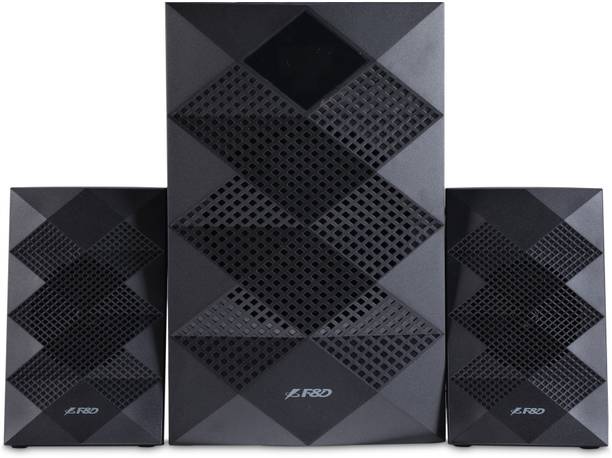 (
3,716 ratings & 20K+ reviews
)
To browse more music systems on Flipkart, click here.
Comments
(Also read: 5 Smart And Easy Ways To Save Money In 2020)