We are sure you will agree with us when we say that online shopping is tricky. With so many online shopping portals available, and each with fantastic pictures of the products, it becomes tough to figure out what's genuinely good. If you are a veteran online shopper then you will know that sometimes you can hit the jackpot and sometimes it can be a disaster. So when it comes to online furniture shopping, it becomes even more important to be twice as more careful and do good research before buying any product. This is because it relatively involves large amounts of money and the return process is never easy.
The next best thing is of course to rent furniture online. This way you can cut down on your budget and use the furniture as long as you need it. But her too, you need to keep a few points in mind to not land up being disappointed.
Do your research first
When renting furniture online, you will come across numerous options. Don't get overwhelmed and focus on what you really need. Check all the options carefully and read the descriptions as well as people's reviews on the website before renting the furniture. It will help you get more insights about the quality, size, etc. There are all sorts of information for the user about flexibility and convenience in the form of tenure to product range, custom add-on items, relocation, upgrade and even swap of items.
Security and reliability
Ensure that the shopping site you are renting furniture from is secure and reliable. Check the previous users feedback and rent quality furniture to avoid mishaps.
(Also read: 5 Ways To Make Your Tiny Rented Room Look Bigger)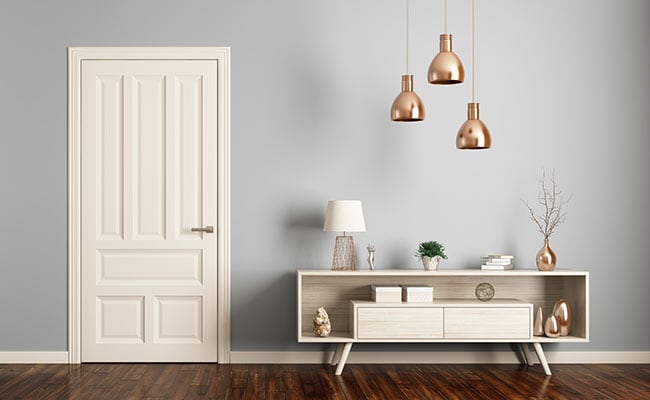 Check delivery details
Since the concept of renting furniture is focussed to provide you a hassle free experience, ensure that the online furniture rental brands are delivering it on time. No one wants to find furniture pieces broken or damaged while you try to place it in a proper location in your living space. Do check the condition of furniture before installing them in your house.
Ideate before you choose
Check your room and ideate accordingly on what type of furniture you need to rent and if you would be able to maintain it. Choose the furniture according to your lifestyle. For example, if you have children then try to avoid furniture with sharp edges, or if you have pets then avoid leather or glass-based furniture.
(Also read: 8 Kind Of Lighting To Set The Perfect Mood In Your Home)
Terms and conditions
Read about the shipping and return/exchange policies carefully. Online shopping helps provide all the information in front of you but you need to know what you are getting into. Check the after service your site provides and read all the terms and conditions carefully.
So pick carefully and have a hassle free experience while sprucing up your home.
Comments
With inputs from IANS