As each day reports increasing cases of coronavirus, we all need to make extra efforts to ensure that we stay safe from the infection. Inspite of staying at home, we do need to go to the grocery store at one point or another to stock up on home essentials. But with thousands of germs on the produce and meat, how do you ensure that you stay safe? You might be at risk of bringing home more than just groceries when you shop. The fact is that you can stay very much protected if you are mindful. Other than using hand sanitisers and wearing mask, here are the top things you can do to minimise your risk of coming into contact with unsafe germs at the grocery store.
Tips To Minimise Your Risk Of Contracting Germs At The Grocery Store
Here's how to stay protected while at the grocery store:
1. Wipe Shopping Cart Handles
Your hands transmit most germs, and the first thing they come in contact with are the shopping cart or basket handles. Use antibacterial wet wipes to clean the handles of the cart before using them. This will help you stay safe as you don't know how many people would have touched the handles before you.
(Also read: Covid-19 Lockdown: 7 Healthy Eating Tips To Easily Follow At Home)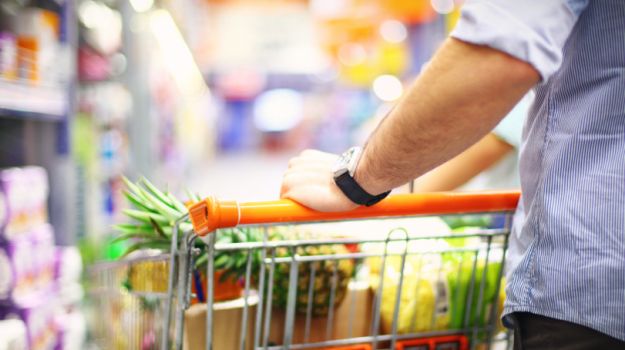 2. Wash Your Grocery Bags
After you come home, make it a point to wash your groceries before storing them. Wash your bags too in between grocery trips if you have reusable bags, and especially if you have bought raw meat, dairy and produce as they can cause an accumulation of bacteria in your bags.
3. Examine Fresh Produce
While picking fresh produce, examine them carefully instead of blindly placing them in your cart. Make sure that all fresh fruits and vegetables you pick are free of cracks, holes or any opening. This is vital to keep a check on any infection.
(Also read: How To Boost Your Immunity Naturally Without Leaving The House)
4. Examine Packaged Foods
Avoid packaged products that are open or ripped. All cans, packaged and boxed foods can be introduced to germs if they are damaged.
5. Skip Free Samples
While it is tempting to try free samples, there's the greatest possibility for them being covered in germs as they sit in the open. You can easily catch an infection or fall sick after consuming it.
Be mindful of the above points and stay safe while heading to the grocery store.
Comments
(Also read: In The Time Of Coronavirus, Here Are 6 Points To Keep In Mind)