Planning to host a house party but don't want to spend hours slogging it out in the kitchen to prepare the snacks? Well, the only solution is not to order in food but to turn to unbelievably easy recipes that can help save the day. Really! Within a couple of minutes, you can actually whip up many delectable party snacks by using a handful of ingredients. Remember, it's not always about over the top dishes but simple, flavour-packed creations that will be enjoyed by all.
To help you get started, here's a list of easy party snacks that can be done within 15 minutes:
1. Fruit skewers
Fruit skewers are always a big hit, and a healthy and refreshing way to get the party started. While you can pick from various fruits - kiwi, melon, strawberries, grapes - a mix of pineapples, olive and cheese works really well. All you need to do is arrange the ingredients neatly into skewers and serve chilled.
(Also read: 4 Healthy Gluten-Free Snacks To Make At Home)
2. Devilled eggs
Loaded eggs, what's not to like? The only bit which requires time is when boiling the eggs because the rest of the process is incredibly easy. Cut the boiled eggs into two, and scoop out the yolks into a bowl. Mix mayo, fresh herbs, dijon mustard and seasonings with the yolk, and using a piping bag, fill up the egg whites and serve.
3. Cucumber canapes
This is a versatile snack that can either be made sinful or kept healthy. Peel and cut cucumbers into neat discs and top it with your favourite ingredients. A popular pick is smoked salmon and sour cream. You can also opt for corn and cheese, egg and mayo, minced meat, etc.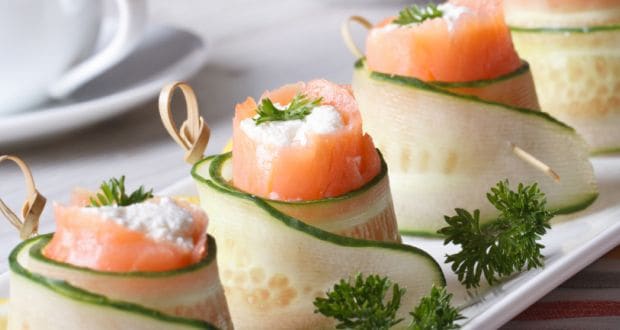 4. Vietnamese spring rolls
Stock your kitchen cabinet with rice paper rolls because they are truly a saviour. If you have guests over, all you need to do is soak the rice paper in water for a few minutes and roll them up with chopped cucumber, carrots and lettuce (non vegetarians can add sauteed seafood or chicken) and serve with fish sauce or some spicy dips.
5. Crostini
While it's best to get hold of a baguette or crackers, you can also make use of regular bread slices to make this treat. Cut the baguette or bread into neat pieces and butter them. Let it bake in the oven while you make a mix of chopped tomatoes, basil, olives and bacon (optional). Top it up and finish with a drizzling of olive oil and a sprinkling of seasonings. Alternatively, you can also mix the ingredients with some cheese spread, top up the bread slices and bake in the oven for 5 minutes. Or you can make chilli cheese toasts, prawn sesame toasts, etc.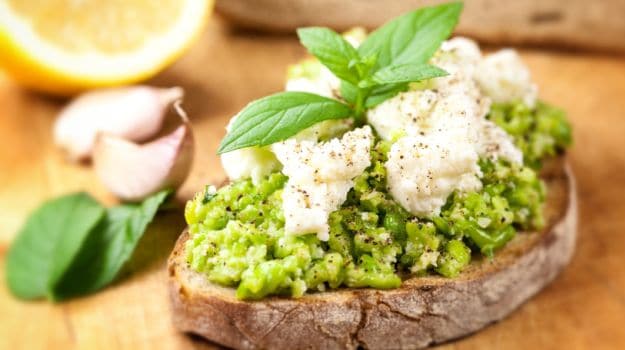 6. Bacon wrapped prawns
This has got to be one of the most popular party snacks. Marinate the prawns with lemon, garlic and seasonings, and then wrap a bacon rasher across each prawn and secure with a toothpick. Deep fry in hot oil till golden and serve with a mayo dip.
7. Golgappas
Okay, you don't really need to make the golgappas from scratch. You can buy golgappa packs from the store, which needs you to deep-fry them in oil. You can then make a lip-smacking snack at home by filling them with sprouts, hung curd and spicy tamarind sauce.
Comments
Making party snacks at home is really no big deal. You only need to keep a stock of smart recipes that require the least time and effort.