Smartphones have changed the way we live and every now and then, upgrading to a better version has become a necessity. And, why won't it be when Amazon is giving all the right reasons for you to upgrade to a newer, better phone? The ongoing Amazon Fab Phone Fest until 25th March 2021 where all best-selling mobile phones are available for top discounts and deals, it's a sale that you cannot ignore. So, if you're looking to upgrade to a newer phone or maybe, buy another, here's your chance to purchase the best-selling phones at unbelievable deals. Top brands like Apple, Samsung, OnePlus and more are on a 40% discount so if you're looking for a snazzy phone that's packed with features, your search ends here. Don't let this opportunity pass by and bring home a new phone.
Pick These Top-Selling Phones At 40% Off
You cannot make a wrong choice with these amazing phones.
1. Samsung Galaxy S21 Ultra 5G
The Samsung Galaxy series has been making quite some waves but this one with 108-megapixel just allows you to capture everything around you with much detail and a long-lasting battery. Perfect for gamers, this one has a priority mode that allows you to stay focused on your game by blocking calls and notifications.
(
304 ratings & 621 reviews
)
2. New Apple iPhone 12 Mini
Whether you're an Apple loyalist or wish to jump on the Apple bandwagon, the new Apple iPhone 12 Mini is the right choice for you if you are looking for smart performance with a sleek design.
(
10 ratings & 53 reviews
)
3. Vivo X50 Pro
Built with a powerful camera with a superb in-hand feel, this phone boasts an aesthetic that's clean and contemporary. With a powerful 48-megapixel quad camera, it also allows 60X hyper zoom.
(
194 ratings & 524 reviews
)
4. OPPO F19 Pro
Oppo is known for its great camera quality and this one is packed with 48MP-portrait ready option. This also comes with a system performance optimizer option that allows longer phone usage without any lag and immersive gaming.
(
241 ratings & 1,243 reviews
)
5. Mi 10T Pro 5G
Elevate your experience with this Mi phone with an excellent 108MP primary sensor that allows you to take some stunning images in daylight. With its sleek design, the phone looks like an absolute stunner with a shiny mirror finish at the back.
(
220 ratings & 722 reviews
)
6. OnePlus Nord 5G
With four rear cameras and two front cameras, it is definitely one of the best phones to look out for under a budget. The cameras are powerful enough to eliminate blur and shakiness from every image.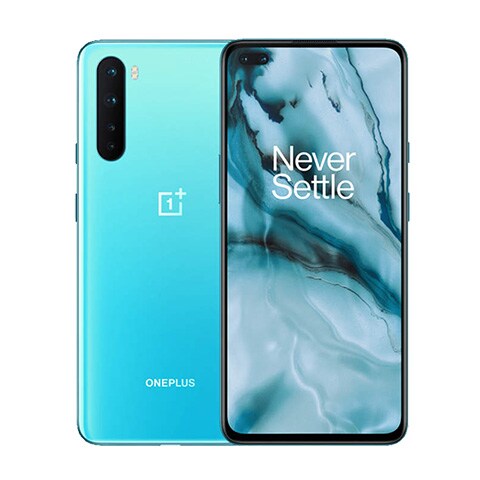 (
22K+ ratings & 100K+ reviews
)
7. LG Wing Aurora Gray
This LG smartphone has triple rear lenses that include a 64MP plus a 13MP ultra-wide lens. Powered by the highly efficient Qualcomm Snapdragon chipset, it also comes equipped with a large 4000 mAh battery so that you can continue doing your favourite things all time.
(
28 ratings & 70 reviews
)
8. Redmi 9 Power
Another sleek budget-friendly phone is the Redmi 9 Power which definitely looks as good as it performs. This one facilitates the user to capture high-resolution photographs with greater detail in almost all lighting conditions. Yes, it is surely worth every buck spent on it.
(
10K+ ratings & 83K+ reviews
)
To browse more smartphones, head to NDTV Shopping.
Comments
Disclaimer: The Swirlster Picks team writes about stuff we think you'll like. Swirlster has affiliate partnerships, so we get a share of the revenue from your purchase.