New year, new you. The slogan is possibly ringing in your ears on this, the very first day of the decade. After much ado, 2020 is here and with it, the promise to change our bad habits and old ways. To give the New Year and decade a fighting chance, we suggest a spring cleaning, yes in the middle of winter. Cluttered desks, messy beds, overflowing closets and packed shelves only end up badly and lead to chaotic minds, unclear chains of thought and not knowing where a single thing is. If this sounds remotely like you, it's time to change.
8 Organisers And Planners From Myntra To Start 2020 Bright And Clear
Start the New Year on a decluttered and organised note with these 8 products from Myntra.
1. Nasher Miles Travel Closet
It is a black polyester organiser cube that can be hung from a rod. It has shelves and pockets to store clothes and shoes especially when travelling.
2. JVS Spice Tower
It is a solid white plastic container that can hold up to 16 spice jars. Use it to declutter your kitchen shelf and keep your herbs, mixes and spices in one place.
3. Home Sparkle Organiser
It is a black steel multipurpose organiser on a stand with 2 levels and 6 baskets. Use it to store everything from your keys to your lipstick.
4. Interdesign Organiser
It is a grey toned large cube organiser with handles on either side, that makes storing away large items quick and easy, especially if you have surprise guests at your door.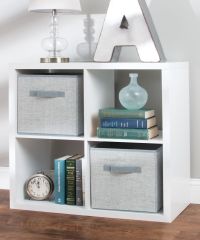 (Also Read: If Fitness Is Your New Year's Resolution, Grab These Trackers At Up To 60% Off)
5. Interdesign Clip Hanger
It is a footwear hanger set with 16 separate transparent pockets. With it, your shoes can be effectively organised without any wastage of floor space.
6. Cortina Seperators
It is an off-white and black striped hanger made of water-resistant fabric that can be placed near a door to store items to pick before you leave.
7. Interdesign Organizer
It is a transparent plastic 3 tiered drawer which houses 3 compartments each. It is ideal to store makeup on a dresser because of its visibility and easy personalisation.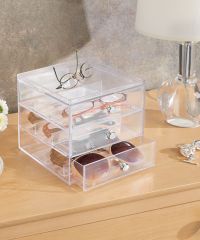 8. Chumbak Weekly Planner
It is a beige wood framed planner that can be hung on the wall and comes with a marker. With markings for every day, use it to plan lists and schedules for the entire week.
To browse more decor on Myntra, click here.
(Also Read: Your Hair And Skin Want You To Make These Beauty Resolutions For The New Year 2020)