Let the 'festival of colours' inspire you to give a colourful spin to your home decor this season. After all, a splash of bright colours never fails to lift the mood and add a refreshing edge to the decor. Different colours emanate different energies, so this spring, surround yourself with some rich hues and brighten up your humble abode with elegant furniture options. From stunning sofas to statement chairs, there are many amazing options for you to choose from.
(Also read: Give Your Home A Fresh New Look With Jacquard Weave)
Chic Furniture Trends To Look Out For
We have listed down six cool ways you can add colours to your home with trendy furniture from Flipkart. Take a look:
1. Red
Rock your rooms with red! The colour red is associated with energy, passion and love. It's the perfect colour for the living room. Indulge in a red coloured sofa for your living room.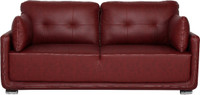 (
75 ratings & 394 reviews
)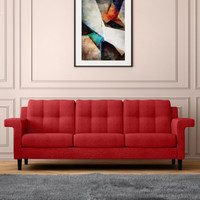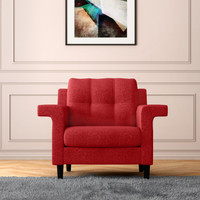 2. Yellow
Yellow stands for happiness, positivity and optimism. It's the perfect colour for your conversational corners. Your guest would certainly call you "Mellow Yellow". Choose from a wide variety of yellow coloured seating options, either in the form of chairs, benches or stools to create that chatty space in your home.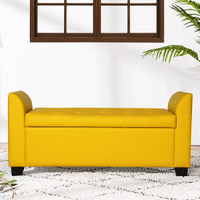 (
14 ratings & 82 reviews
)
3. Green
Green is associated with productivity, freshness and balance. It's a great colour for a study space to bring in fresh ideas and mental balance. So go green and set up your home office by choosing from a variety of Laptop Tables, Office Chairs and Bookshelves in green.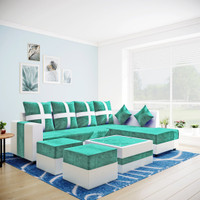 (
23 ratings & 121 reviews
)
4. Orange
Orange combines the energy of red and the happiness of yellow. It's associated with creativity, success and individuality. It's perfect for your cozy corners, where you would spend some me-time. Opt for orange coloured accent chairs, swings or single seaters for your living room.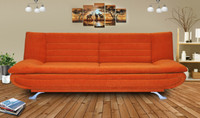 5. Blue
Blue is the colour of the sky and sea. It is often associated with depth, calmness and stability. It is considered beneficial to the mind and body and as such is the perfect colour for the living room. After a long day of work, the blue room will give you the much needed relaxation.
(
19 ratings & 71 reviews
)
(
25 ratings & 128 reviews
)
6. White
White is associated with goodness and purity. It is considered to be the colour of perfection. White means hygienic and clean. Hence it works well in dining spaces, where cleanliness and purity has great significance.
To browse more furniture on Flipkart, click here.
Comments
Disclaimer: The Swirlster Picks team writes about stuff we think you'll like. Swirlster has affiliate partnerships, so we get a share of the revenue from your purchase.