A girl may have every shade of lipstick and the fanciest highlighter in town but without eye makeup, every look will be incomplete. The folks at Maybelline seemed to know that well enough and, along with six shades of lipsticks, went ahead and launched a slew of various eye makeup products in the highly anticipated limited edition Gigi Hadid range.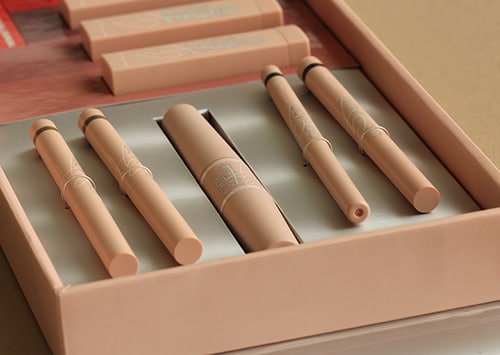 As part of the eye makeup range currently available in India, there's a gel pencil eyeliner, a liquid felt-tip eyeliner, dual ended fiber mascara and two shades of brow pencil. We swatched each of these products and wore them through the day to find out exactly how they fared.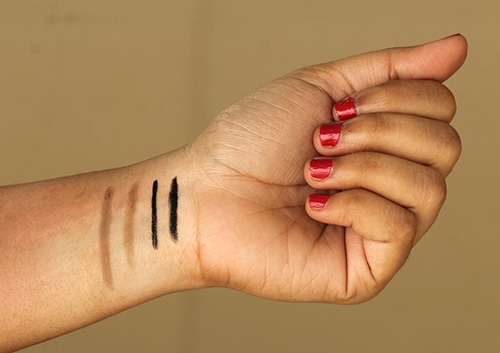 (From top to bottom: gel eyeliner, liquid eyeliner, brow pencil in light brown, brow pencil in medium brown)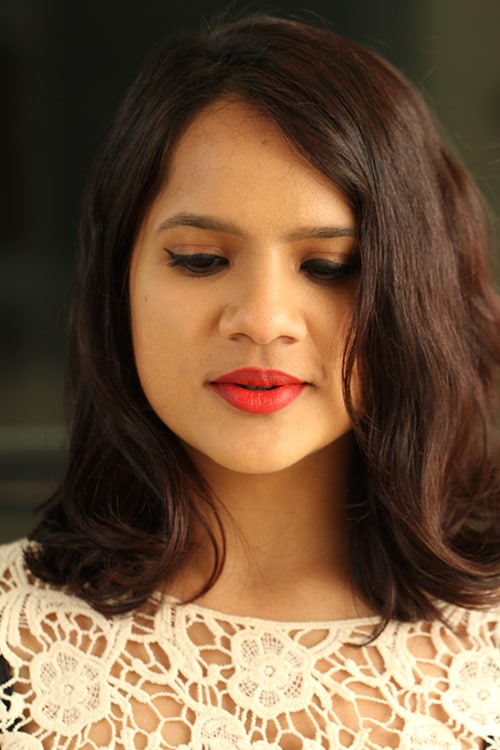 Wearing the liquid liner on my upper lash line to create the winged eyeliner, the fiber mascara on my eyelashes, the gel eyeliner on my lower lash line and the fashion brow pencil in medium brown to fill my eyebrows.
1. Gigi Hadid x Maybelline Liquid Liner
Since I can barely contain my excitement about it, I've saved my favourite pick for the first. This felt-tip liner makes a cat eye simple enough to pull off in two minutes flat. It's comfortable to hold between one's fingers and allows for fine, precise lines, especially at the end of the eye. The formula is runny and applies easily but could use a second coat to deliver a jet-black finish. Priced at Rs 499 for this wonder product, it's no wonder it's barely staying in stock on Nykaa.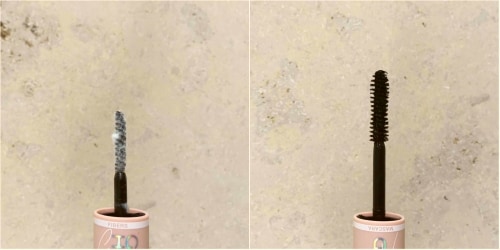 2. Gigi Hadid x Maybelline Fiber Mascara
Sure this fiber mascara looks sensational; but it also delivers. The mascara comes with two wands - one dipped in soft cotton-like fibers and the other into a thick-ish, black formula. Being a fairly new innovation in the Indian market, applying it can be confusing and a set of instructions could have be helpful. To use it, first apply the black mascara as you would usually, then apply the fibers and finally, finish off with another coat of the black mascara to create a well-adhered, completely black lash look. When applied well, it gives wonderfully voluminous lashes that could rival falsies and, at Rs 699, is a great deal.
3. Gigi Hadid x Maybelline Gel Eyeliner
After spending years applying kajal and pencil eyeliners, my hopes were set quite high for this gel eyeliner but unfortunately, it failed to deliver. Right from swatching it on my hand to my lash and water liner, it was rough to apply and not very pigmented. After multiple tries, it did finally lend some colour but through the day, it turned powdery and spread lower from the eye area. It's priced at Rs 350 but going by this experience, I'd skip it.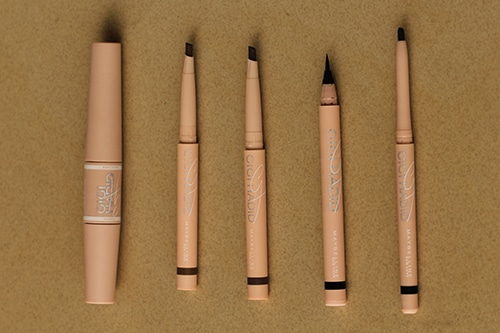 4. Gigi Hadid x Maybelline Fashion Brow in Light Brown and Medium Brown
Filling one's eyebrows can be tedious with pomade and powder but this single product makes it a breeze. Available in two colours for different brunette shades, this roll-up pencil has an angular shape with a triangular tip. This allows for easy filling, especially around the curves of the eyebrows. The formula of this product is slightly waxy which doesn't allow it to become too dark when drawing, just what one needs from a brow pencil, which is available at Rs 550.
Comments
Recommendation: The liquid liner and fiber mascara shine through and are complete winners from the collection while the brow pencil also fares well but it's a no-go from us on the gel liner.