Before you dread February 14 drawing near, don't forget that it's 'Galentine's Day' today, the day to celebrate your beloved gal pals. If you need to draw a little more inspiration before your girl's night blowout, look no further than Bollywood. These six Bollywood besties, some old and some new, celebrate female friendship in all their glory while setting some pretty high goals this Galentine's Day.
1. Alia Bhatt And Katrina Kaif
This friendship bloomed where else, but at the gym. The two fitness conscious stars share the same trainer, Yasmin Karachiwala, which led them to motivate each other on the workout mats. Since then, the duo have been spotted all over tinsel town and recently, even made a joint appearance on the show BFFs With Vogue where they spoke about how they have a supportive friendship with its share of annoyances too.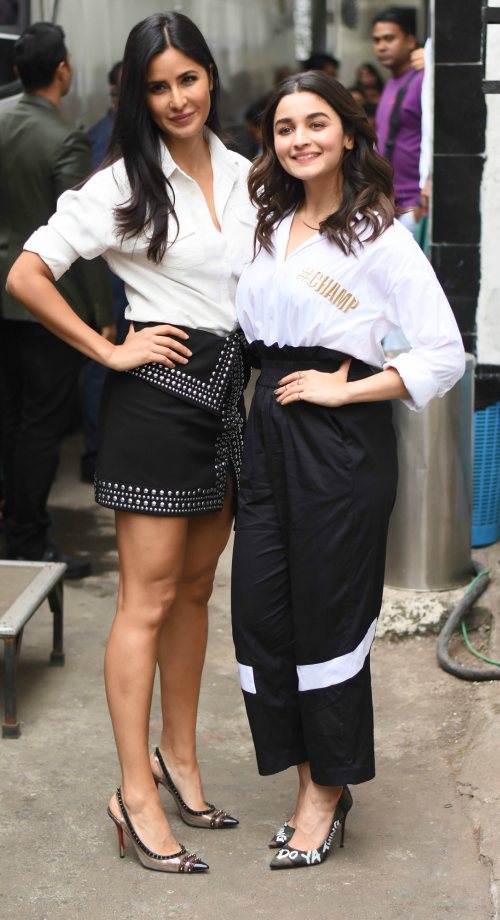 2. Sonam Kapoor And Jacqueline Fernandez
Now here's a friendship that has been going strong for years now. The two stars met in 2013 when Jacky was shooting with Anil Kapoor for Race 2 and it their love of fashion that really brought them together. Not only have the two shared fashion designers and tips, Jacqueline is also part of many Kapoor family celebrations.
3. Kareena And Karisma Kapoor, Amrita And Malaika Arora
These aren't just a pair of girlfriends, they're a whole gang of them. Known to be Bollywood's most glam girl squad, these four really know how to have their fun. The double set of sisters often hit brunch together, have play dates for their children, party it up on the weekends and most recently, even did a trip to Goa together for Amrita's 40th.
4. Sonakshi Sinha And Athiya Shetty
With both these ladies coming from film families and hitting the same industry parties, it was only a matter of time until they clicked. Giving us a glimpse into this low-key friendship was Sonakshi propping up Athiya at the latter's birthday. Nothing like girls who lift up other girls, (physically and metaphorically) right?
5. Sonam Kapoor And Swara Bhasker
While this may seem like an unlikely friendship, it's one that goes down in Bollywood history. Post introductions, Sonam and Swara really got to know each other after their second movie together Prem Ratan Dhan Payo in 2015. Sonam has even thoughfully gifted Swara a beautiful birthday saree and the two will be seen on-screen together in this year's Veere Di Wedding.
6. Kalki Koechlin And Richa Chadha
While shooting a female buddy flick together which turns an actress pair into friends sounds like something out of a movie, that's what happened to Kalki and Richa. The ladies hit it off on the sets of Jia Aur Jia and much like the plot of the movie, turned them into pals with lunches together and shopping trips during the schedule, which is just the kind of bonding we like.
These are reason enough to pick up the phone and wish your gal pals happy 'Galentine's Day' right away.