You'd imagine that celebrities would wear a brand new outfit at each of their appearances. But that isn't always the case. Sometimes, they decide to skip the flashy new duds for something they've worn before and loved. The fashion police may give them grief for the apparent crime of outfit repeating but we're all in favour of it. What's the point of a pretty dress or cool t-shirt if you can't enjoy more than once? It is also a less wasteful, sustainable choice for the environment too. So while we're guilty of wearing the same pair of jeans almost all week, we're heralding these six celebrities who wore the same outfit again and pulled it off fantastically.
1. Tiffany Haddish
Top most on our list is current girl crush, Tiffany Haddish. The comedienne wore a white Alexander McQueen dress at the recent 90th Academy Awards for the third time. She previously wore it while hosting the show and at the premiere of her movie, Girls Trip. The appearance got people talking as the Oscars are the most prestigious night for cinema and fashion alike. According to Fortune, Tiffany has said that the dress cost a neat $4000 and she should be able to wear it whenever she wants, as long as she cleans it.
2. Deepika Padukone
We adore Deepika for many, many reasons and this is just one of them. She's been spotted in the same look much more than once and we're grateful for the realistic clothing goals. One instance was during the movie premiere of Padmavaat when Deepika chose a white Anamika Khanna anarkali which she had worn five years prior to the Chennai Express trailer launch.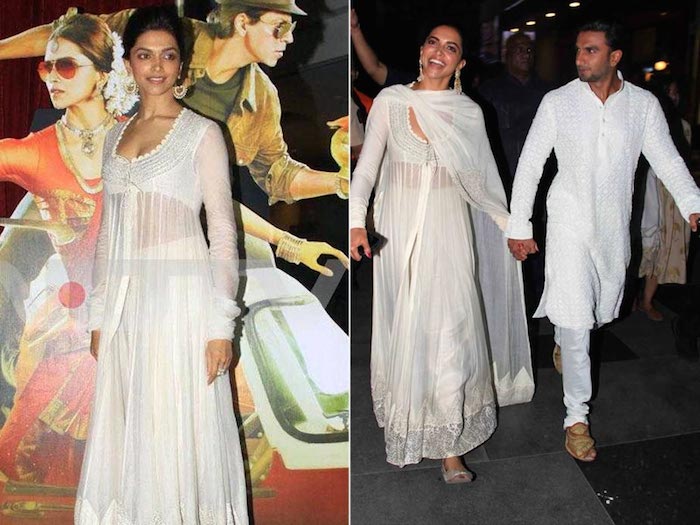 Deepika is quite the style maven when it comes to restyling her outfits. Last year, she wore a pink and gold saree with a thick gold choker and heavy earrings to her friend's wedding. Few months later, she repeated the saree and jewellery, but this time with smokey eyes at the HT Style Awards.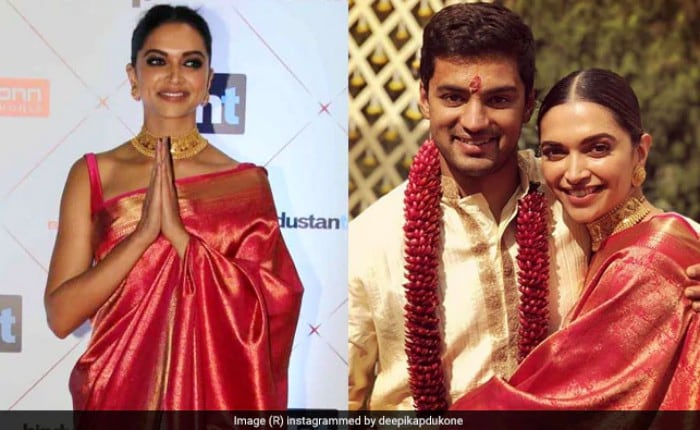 3. Hailey Baldwin
You'd think that Hailey Baldwin, daughter of Alec Baldwin and Kim Basinger, would have closets full of clothes to pick from but sometimes, she just can't look past the comfiest ones. She dressed up her brown Yeezy tracksuit with strappy heels and hoop earrings while in Paris. When re-wearing the look, she went for an off-duty model vibe with fur flats, a beanie and Givenchy bag.
4. Kate Middleton
Yet another celebrity who is known for her conscious roll of outfit choices is none other than royalty, the Duchess of Cambridge Kate Middleton. She has re-worn multiple dresses, skirt suits and gowns over the years and shown us that you don't need to be excessive to have good style. Kate's 2017 Alexander McQueen black floral gown was repeated two years later with alteration to the sleeves.
5. Rita Moreno
Yet another fashion statement at the Oscars was when Rita Moreno, 86, gave us deja vu on the red carpet. That's because she recycled the same Pitoy Moreno gown she wore for the Academy awards in 1962, when she won Best Supporting Actress. She simply couldn't decide what to wear so she decided to dip into her closet and re-purpose the gown with a strapless new bodice and black gloves.
6. Alia Bhatt
Our very own Alia Bhatt too has shown us that you really can repeat those much-loved t-shirts with flair. For a movie promotion, she wore a captioned French Connection muscle tee with a leather skater skirt and ankle length boots. The second time she wore the t-shirt was at a movie premiere where she gave it a casual touch with high top sneakers and shorts.
Ever thought celebs coud repeat their clothes?
Take a look: http://t.co/8Q7yzmXPDa#WhatWhenWear#AliaBhattpic.twitter.com/5ATnkb5DTT

— What When Wear (@AanamC) August 13, 2015
Comments
Celebs, they're just like us, right? Do you agree these outfits deserve multiple outings?