Menswear is just not what it used to mean, and let's just say it - thank heavens for that. Anyone who has been paying close attention to style blogs, trend reports and what is showcased on the ramps of fashion weeks will know that we have come a far way from being basic when it comes to menswear.

Long gone are the days when people complained of the focus on women when it comes to fashion. Because from colors, to fabrics, to silhouettes, to embroideries...menswear is now replete with choices, and some rad ones too.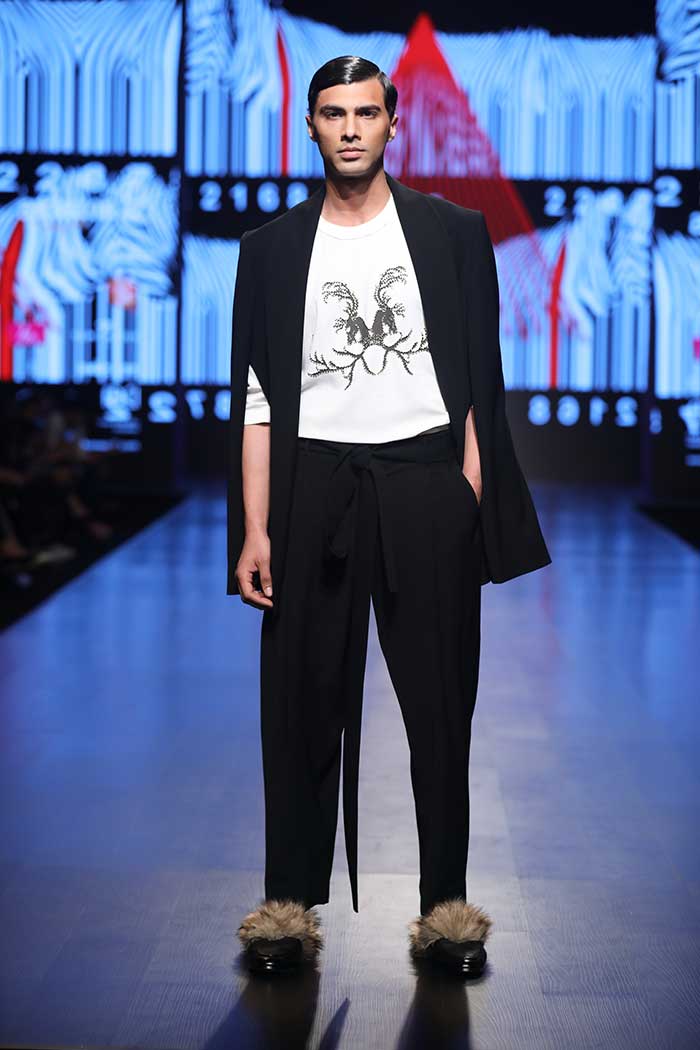 Day II at Amazon Fashion Week brought with the first menswear show - designer Pawan Sachdeva, Kommal and Ratul Sood, and Rohit Kamra showcased their menswear collection and we were sold. No, not just because all the ensembles were so good but also the sheer variety that was brought along.

Kommal and Ratul Sood's collection was a breath of fresh air with all the hues and heritage fabrics. The Thinker - as the collection was called - was a return to the roots but not losing sight of the modern contemporary man. Handloom silks from Bengal and Bihar were used with graphic designs, block/screen prints, and Japanese dyeing technique Arashi. The result was quite suave.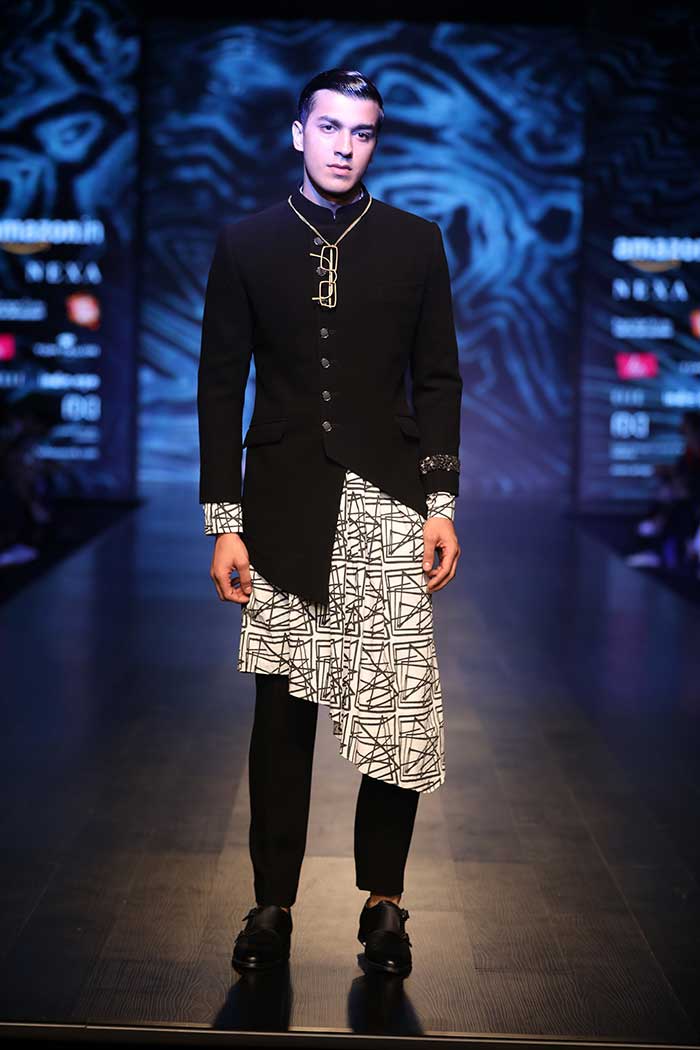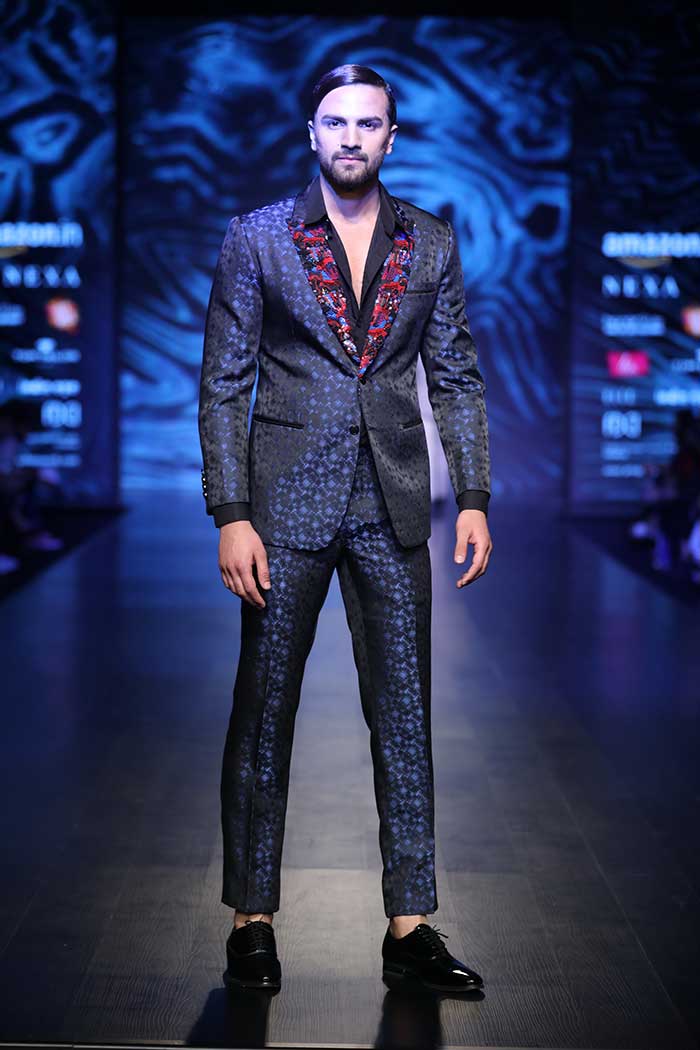 Pawan Sachdeva's collection brought with it belted trousers, layered with coats and cowled neck kurtas. Men in shrugs, capes, zipped jackets, and clean cut coats were an image of a modern man. And with showstopper Kartik Aaryan in black and white layered outfit, the collection was a win-win. The silhouettes are what won us over most of all.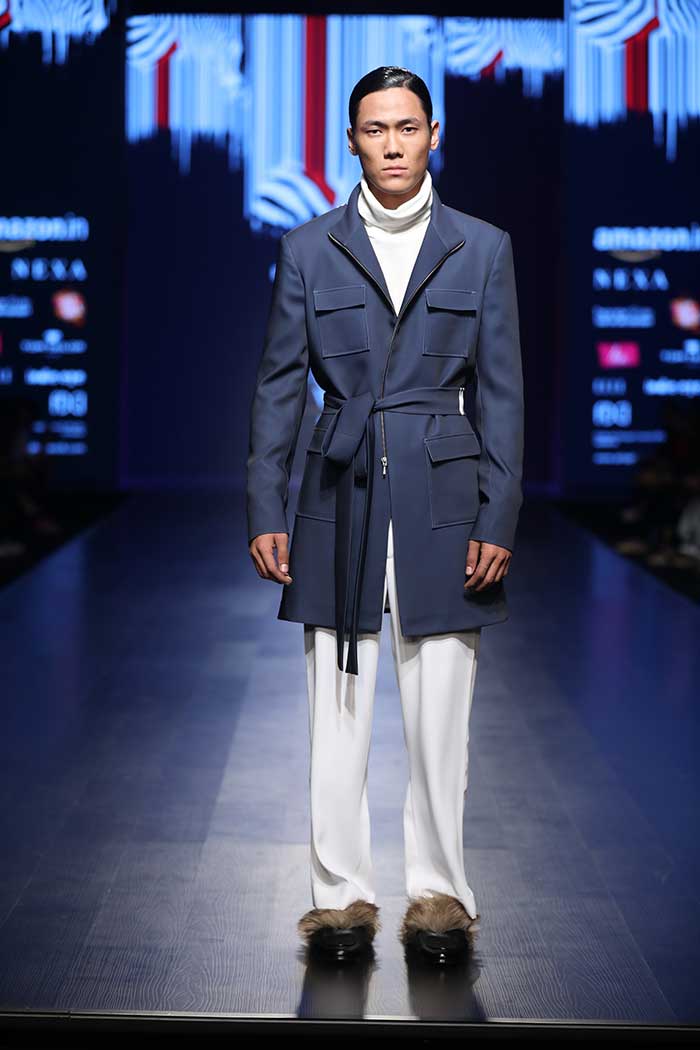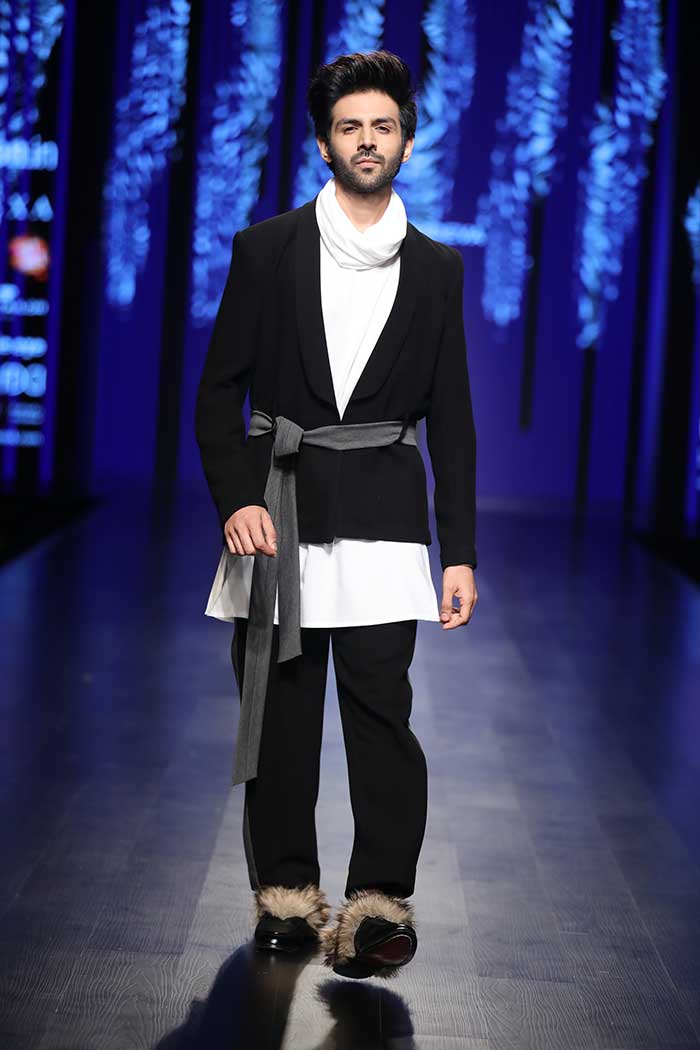 Rohit Kamra went back to Indian royalty with his collection, only made less dated and more for the everyday men of now. Traditional classic clothing items such as jodhpuris, achkans & sherwanis paired with breeches, polo & rider pants were all given a new look with asymmetric patterns, brooches, rivets et al. It was "The Modern Maharaja" story indeed - rich, luxurious, and elegant.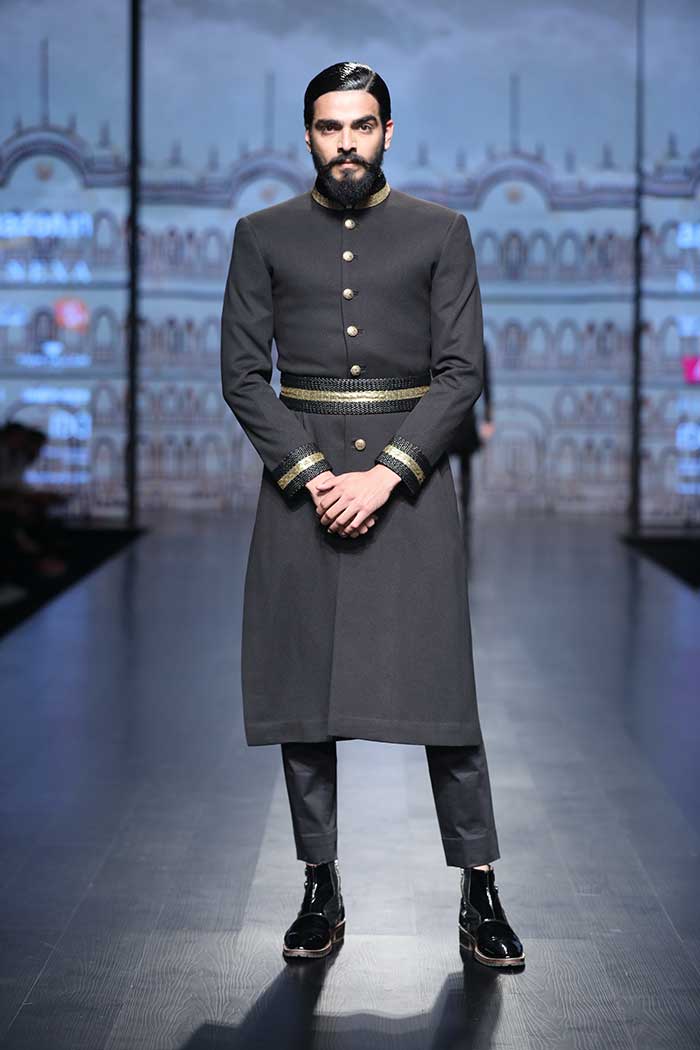 It is heartwarming to see the kind of work that is being done to revolutionise menswear. God knows it was needed. Here's hoping the trickle down effect works to reach the masses soon.