Monsoon is one of the most awaited seasons, especially after the sweltering hot summer months. But monsoon also brings along with it a host of viral and bacterial infections, and with the country already dealing with the surge in COVID cases, it becomes all the more important to keep our immunity strong. Therefore, it is advisable to incorporate foods, many of which are mostly available in plenty during this season:
1. Corn or Bhutta
Come monsoon and we find plenty of corn sold on carts. Corn is very rich in vitamins, minerals and antioxidants like Vitamin B6, Folic acid, Zinc, and carotenoids that are very essential for immune health. It can be consumed in many forms like roasted bhutta, steamed or popcorn. Prefer to make all these at home rather than buying from street vendors to avoid chances of infection.
Also read: Everything You Need To Get Ready For The Monsoon Season
2. Jamun
Jamun has anti-bacterial and anti-infective properties, hence helps in preventing infections. It is rich in vitamin C and improves haemoglobin. Having low haemoglobin levels can reduce the functioning of the immune system. Monsoon is the time when we see mounds of this fruit sold, but make sure to wash them thoroughly before consumption.
Also read: These 10 Stylish Printed Umbrellas Are Now Up To 60% Off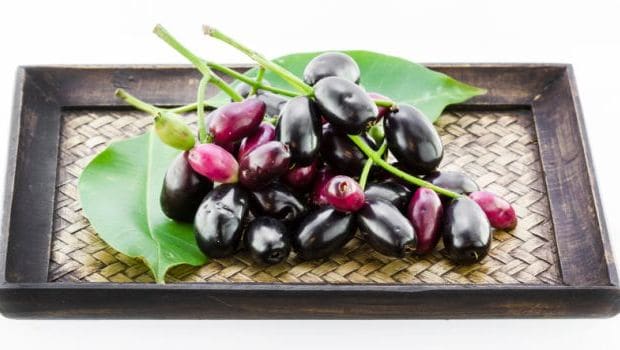 3. Bitter Gourd
It has many active plant chemicals. The extract of bitter gourd is used in the treatment of dysentery, parasites (worms), and other infections. It also has a hypoglycemic effect that helps lower blood sugar levels. People with uncontrolled sugars are more susceptible to infections, and therefore consumption of bitter gourd, especially during monsoon can help them fight infections.
Also read: 12 Immunity Boosting Superfoods And Spices That Are Backed By Science
4. Ginger
Ginger is known for its immune boosting properties, due to the presence of antioxidants in them. It can also eliminate bacteria like salmonella, which is a common cause of stomach infection during the monsoons. It also helps in decongestion of the lungs during a respiratory illness. The best way to have it is in the form of tea or by boiling it in water with other spices to make a Kashaya.
5. Garlic
Also, a good source of antioxidants, can reduce the duration of a cold. The best way to have it is raw. A pod of raw garlic can be cut into smaller pieces and swallowed with a glass of water daily.
6. Amla or Gooseberries
Vitamin C is an essential nutrient when it comes to immune health. Amla or gooseberries are rich in Vitamin C and have nearly six times more Vitamin C than an orange. Therefore, consuming amla regularly during the monsoons is advisable.
7. Turmeric
Is a spice commonly used in the Indian kitchen. It has a compound called curcumin, which has anti-inflammatory and antioxidant properties, thus helping the body in preventing infections. As curcumin is fat soluble the best way to consume it is by boiling with milk. The fat in the milk helps absorb this wonder compound better.
8. Black Pepper
Is referred to as "The King of Spices" and in ancient Ayurvedic medicine has been used for its numerous medicinal values. It is rich in a compound called piperine, which helps get rid of unwanted free radicals in our body that cause a lot of damage. The rains can aggravate asthma and allergies, and black pepper helps reduce inflammation during these conditions. A cup of hot pepper rasam can reduce congestion and also relieve a sore throat.
About the author: Anushka Baindur is the senior dietician at Fortis Hospital, Bannerghatta Road, Bengaluru.
Comments
Disclaimer: The opinions expressed within this article are the personal opinions of the author. NDTV is not responsible for the accuracy, completeness, suitability, or validity of any information on this article. All information is provided on an as-is basis. The information, facts or opinions appearing in the article do not reflect the views of NDTV and NDTV does not assume any responsibility or liability for the same.