The young working generation of today faces a completely different set of challenges than the working classes before them did. While their parents and grandparents put all their effort into earning enough, buying property and expanding their families, it's a very different scenario today. The cost of living is much higher and so is inflation, rent and basically everything else. That's possibly why millennial and Gen Z workers today are almost blindly focused on their career, with everything else like relationships, leisure and family on the backburner. It can lead to a boat load of internal struggles to cope with the pressure, jobs and studies; even more so if one isn't earning comfortably. If you've ever felt similarly, know that you're not alone.
(Also Read: How To Beat Anxiety: What To Do When You Feel Anxious?)
On an anonymous submission page on Twitter, an entry came in that hit home for many readers. The forum is dedicated to blind submissions based in corporate India and one such entry came from Bangalore. Here's what it says.
The other India.

Via @anonCorpChatIndpic.twitter.com/8G8t2kxBuU

— Sukhada (@appadappajappa) April 19, 2023
The software engineer's life seems to be fairly relaxed with a very comfortable income of Rs 58 lakhs per annum, though he is in his early 20s and has only a few years of work experience. Despite all that's in his favour, he claims to be lonely, overwhelmed and stagnant. The comments range from envy at the high salary he is earning to disbelief that is taking home that much with his body of experience.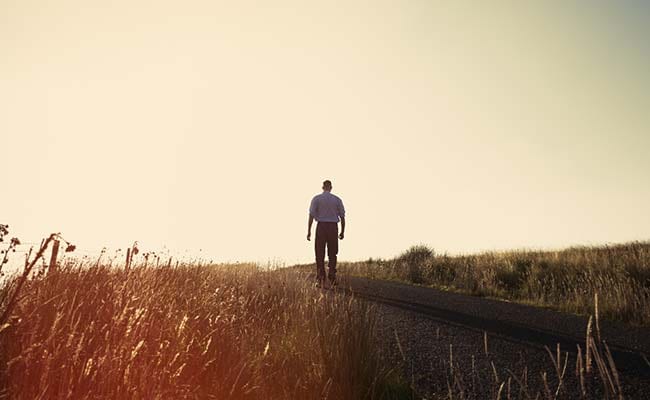 However there were few commenters who reached out and said that despite having the comforts of life, they too struggle with anxiety and isolation. Many of us will feel the same way. Especially in the rat race that life is today, it's tough to make connections and find satisfaction when every day simply seems like a trip back and forth to office. As many commenters have suggested, finding purpose in life can help a great deal. Be it in taking a holiday, joining a group with similar interests or trying your hand at more hobbies. That, and help of a mental health professional if necessary, can help steadily and successfully move forward.
(Also Read: An Expert's Advice On How To Tackle Anxious And Stressful Thoughts)
Comments
This content including advice provides generic information only. Always consult a specialist or your own doctor for more information. NDTV does not claim responsibility for this information.