Fitness is something that usually tops our list. We all have our ways to keep checking in our health. And what is better than a fitness tracker to keep a track of your fitness routine? Stay active through the day, keep a check on the minutes you spend working out and more with fabulous fitness trackers. Available at an amazing discount, you've got no more excuses to avoid getting in shape because Amazon's Great Freedom Festival until 9 August gives you just another reason to shop and even keep a check on your fitness now. Choose from the best brands in the business like Fitbit, Mi, OnePlus and more and hurry, hurry, hurry!
These Are The Best Fitness Trackers That You Can Get From Amazon Great Freedom Festival
1. Mi Smart Band Fitness Tracker, Rs 2499
This chic and sleek black band has a single matrix to track all fitness-related activities. It tracks 11 professional sports modes and is water-resistant.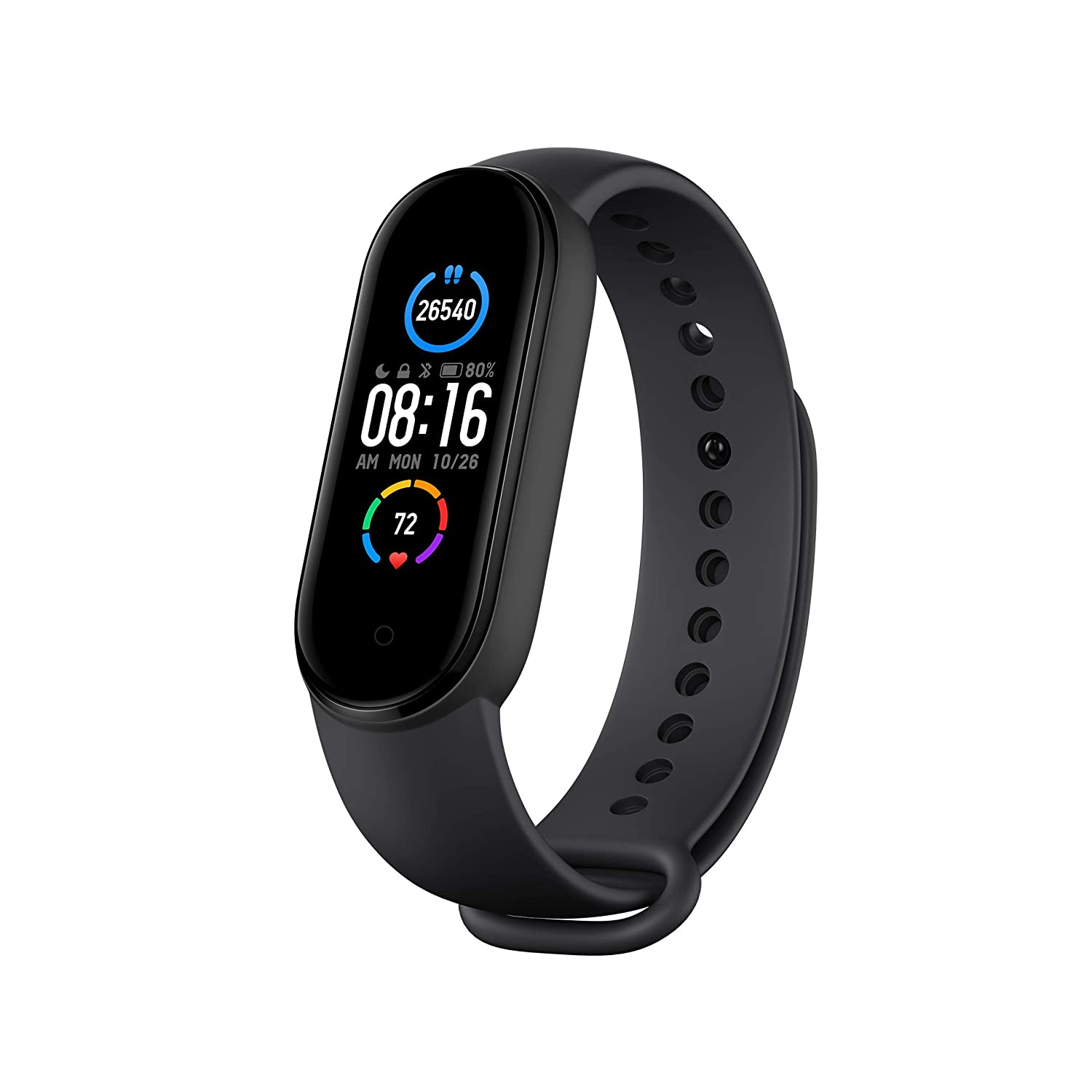 (
7,548 ratings & 52K+ reviews
)
2. Oppo Smart Band Fitness Tracker, Rs 1999
This fitness tracker from Oppo allows you to check the blood oxygen saturation level at any time and know the current physical condition. It tracks 12 professional workout modes.
(
961 ratings & 4,360 reviews
)
3. Fitbit Inspire Fitness Tracker, Rs 5990
This stylish fitness tracker helps to keep a tab of your day to day activities. It enjoys up to 5 days of battery life and comes in elegant sangria colours.
(
3,392 ratings & 25K+ reviews
)
4. OnePlus Smart Band Fitness Tracker, Rs 2199
This fitness tracker helps for continuous sleep monitoring of blood oxygen saturation and is both dust and water-resistant.
(
2,016 ratings & 12K+ reviews
)
5. Shoptoshop Smart Band Fitness Tracker, Rs 525
It has 4 different operation interfaces for you to change. You can check daily activity and time on an OLED display or the app.
6. Teconica Smart Band Fitness Tracker, Rs 499
It is a fitness band with Bluetooth and heart rate sensor, activity recorder, sleep monitor, calorie counter, call notifications and many other features.
7. GOQii Smart Vital Fitness Tracker, Rs 4299
This fitness tracker has a 24x7 heart monitoring and auto sleep tracking feature. With up to 7 days of battery life, it is both dust and water-resistant.
(
5,870 ratings & 9,720 reviews
)
8. Fastrack Reflex Fitness Tracker, Rs 1195
This fitness tracker comes with a touch button display. It keeps a track of your sleep, counts calories and has up to 10 days of battery life.
9. Mevofit Care Fitness Tracker, Rs 2490
This smart fitness tracker comes with an advanced daily activity tracker and 4 sports mode features.
10. Banlok Smart Fitness Tracker, Rs 999
This is waterproof and easy to use fitness tracker. It helps you to smartly and intelligently monitor sleep quality, heartbeat. The design is sleek to go with many outfits.
To buy more products, click here
Comments
Disclaimer: The Swirlster Picks team writes about stuff we think you'll like. Swirlster has affiliate partnerships, so we get a share of the revenue from your purchase.