As we move forward to a faster-paced life every day, our requirement to slow down and break away from our stressful routine has increased. The popularity of meditation to use it to increase awareness of yourself, reduce stress and develop concentration is known by many. Spending even a few minutes in meditation is said to restore your calm and inner peace. It's an easy and inexpensive way to manage fast lives. Great artists, athletes have incorporated this practice to stay fit. Even famous celebrities are all fans of meditation and consider it one of their favourite ways to restore balance in their lives. Meditation lives up to its reputation for stress reduction, positive mood and outlook and most importantly, self-discipline. In that spirit, we understand what makes meditation so important.
Understanding Meditation:
Meditation has been heralded as an easy, inexpensive way to restore your calm and inner peace. It's simple and doesn't require any special equipment. A science that has been practiced for thousands of years; the act of meditation can help you focus your attention and eliminate the stream of jumbled thoughts that may be crowding your mind. It's a beautiful practice to start your day with, clear away the junk thoughts and sail through your day with ease.
Benefits Of Meditation:
Letting you have a sense of calm and balance that can benefit both your emotional well-being and your overall health, meditation helps to build an awareness of ourselves and our environment. When you meditate, it may clear away the information overload that builds up every day and contributes to your stress. It might also be useful if you have a medical condition, especially one that may be worsened by adding more stress to it.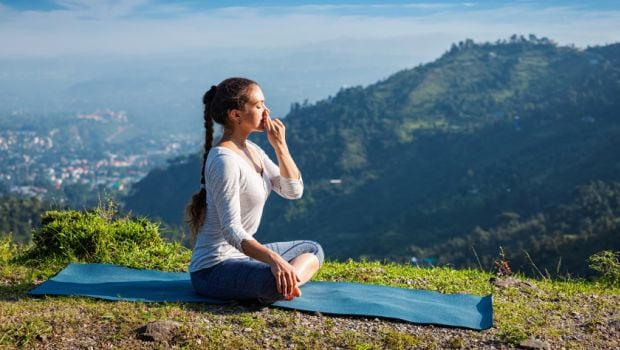 Ways To Meditate:
If you're a beginner, you can start with the easy deep and slow breathing exercise for twenty minutes every day. You can even create your own mantra for increased attention. With different types of meditation comes different methods. The thought of how to meditate the 'right way' can be cumbersome. Hence, you can always choose to attend special meditation centers or group classes led by trained instructors. Like all good things take time, effective meditation takes practice and requires patience.
Swirlster Picks Meditation Essentials For You
To shop more range of fitness products, head to NDTV Shopping
Comments
Disclaimer: The Swirlster Picks team writes about stuff we think you'll like. Swirlster has affiliate partnerships, so we get a share of the revenue from your purchase.