Even though Lakme Fashion Week's Summer Resort 2018 showcase is in our rearview mirror, there are some highlights from it that we can't stop talking about. Besides just the fabulous fashion collections and bold beauty moments, that is. Along with the celebrity-heavy attendees, the event also served as a playground for artistic expression with a number of musicians, dancers and spoken word artists taking the stage. Here are six of those most memorable moments from Lakme Fashion Week 2018 that we can't get enough of.
1. Traditional Dance For #NorthEastMojo
Rounding off a show of North Eastern treasures was a traditional Nagaland dance. A trio of lovely ladies took the stage wearing festive green attires with dangling silver jewellery and feather headgear. Post belting out a few folk tunes, they broke into a delighful dance while the models ended their walk.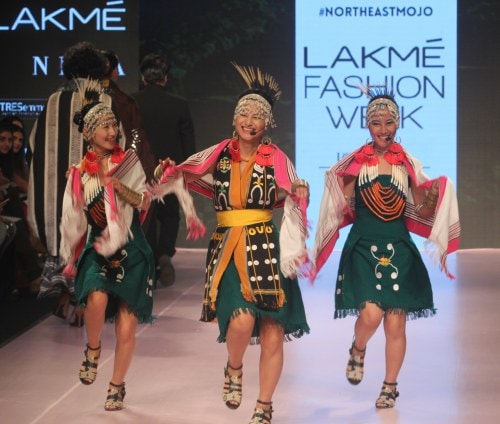 2. Bollywood's Most Glam Squad
While it's fairly common to see many Bollywood faces in the audience at Lakme Fashion Week, this time was next level. Three quarters of the Bollywood's most glam girl gang - Kareena Kapoor, Karisma Kapoor and Malaika Arora Khan - were show stoppers on day 5. While Kareena Kapoor lit up the grand finale, sister Karisma walked for designer Aarbee while gal pal Malaika stole the show at Julie Shah's show. Only Amrita Arora was missing at this showstopper reunion.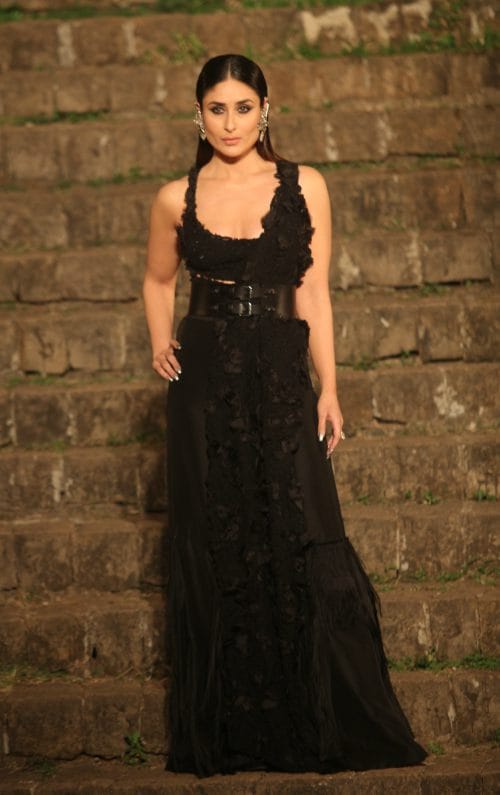 Kareena Kapoor Khan at the grand finale
Malaika Arora Khan at Julie Shah's show
Karisma Kapoor at Aarbee's showcase
3. Enigmatic Performance At Gaurang
Gaurang is known to weave a story through his collection and this time was no different. It all began with a spectacular Kathak performance accompanied by the melodious singing of Hamsika Iyer, who sung a few ditties like 'Chandan Sa Bandan' and 'Abhi Na Jao Chhod Kar.' All eyes were riveted to the ramp right from the get-go, which set the tone for a breath-taking collection ahead.
4. Faking It By Narendra Kumar
Starting off the show was Narendra Kumar's film, starring him in many roles and depicting his journey as a designer. The underlying theme through the show was faking it, reminiscent of Gucci's 'Guccy' nod, with the line-up of tailored athleisure inspired by the hip-hopping 70s. The show ended up with a full-fledged dance party on the runway with Rahul Khanna as the showstopper.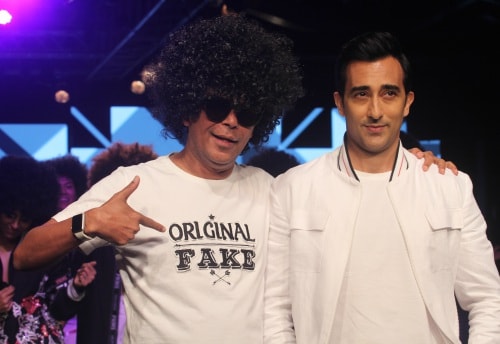 5. Maku's Monologue
Beginning the Maku show on sustainable day was actor Tillotama Shome with a spell-binding monologue. Touching upon the finer details of our childhood that we leave behind for the fast-paced urban lives we choose, the auditorium was so quiet listening to her, you could hear a pin-drop. Unsurprisingly enough, she got a roaring applause for her incredible piece.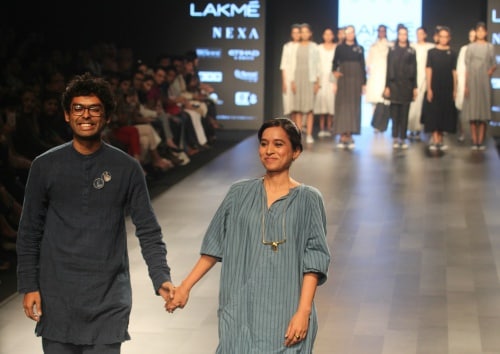 6. Crazy Beats For Falguni And Shane Peacock
Even though Bollywood biggies Sonakshi Sinha and Karan Johar opened and closed the Falguni and Shane Peacock show, it was a group of hip-hop dancers and beat boxers who had everyone's attention. Including lyrics like 'Wassup Lakme' and 'Give it up for Lakme Fashion Week', their catchy on-theme rap breakdown while models continued to walk the ramp certainly got our feet tapping.
Comments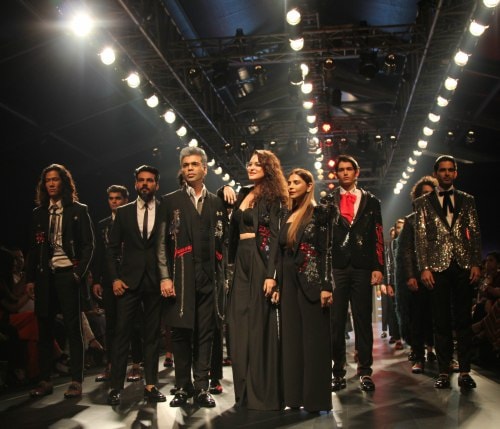 Safe to say it was a pretty eventful fashion week.