The weekend is finally here with a wonderfully sunny Saturday. While it's always a welcomed day of the week, what most of us are really looking forward to is for evening hours to set in and Saturday night to arrive. Most of the working week is spent in anticipation for the exciting Saturday night that is to be. Whether your definition of exciting is an all-night rager at a club, a house party till the wee hours or a movie date with your loved one, no one needs a reason to look forward to it. Along with excitement for the fun to come, Saturday night is also a great excuse to bring out the party wear that has been gathering dust in your closet. Remember the sequin dress or stilettos you picked up months ago but haven't been able to wear? Now's your chance.
We're being led rather stylishly into this Saturday by the best of Bollywood inspiration. The always fashionable Shilpa Shetty was spotted in the city looking chic as per usual. The B-town celebrity opted for a black lace mini dress with a broad black belt. Complementing it is was a leopard print purse, black high heels and her shiny locks tumbling down her shoulders. With Shilpa giving the little black dress a little more punch in this snazzy look, we think it's the perfect glamourous choice that is far from basic for a night out.
(Also Read: In Back-To-Back Looks, Shilpa Shetty Shows Us How To Work Solids)
10 Glamourous Pieces Like Shilpa Shetty For A Styish Saturday Night
With black lace, a mini length, high heels and a hint of animal prints, Shilpa Shetty gave the classic choice an upgrade with her chic look and fun pairings. For you to try the same, we've picked out 10 glam pieces for your Saturday night.
(Also Read: Fitness Queen Shilpa Shetty Is Giving Us Some Serious Workout Goals)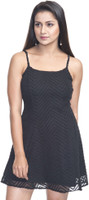 (
27 ratings & 225 reviews
)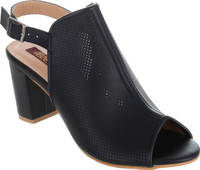 (
10 ratings & 18 reviews
)
(
25 ratings & 28 reviews
)
To browse more dresses on Amazon, click here.
Make this Saturday night your most stylish one yet.
Disclaimer: The Swirlster Picks team writes about stuff we think you'll like. Swirlster has affiliate partnerships, so we get a share of the revenue from your purchase.