Want to feel healthy, look young, and have a good night's sleep? There is one common solution to all your woes: the miraculous herb, Ashwagandha. It is one of the most important herbs in Ayurveda, a traditional form of medicine based on the Indian principles of natural healing. For over a thousand years, people have used this magical herb to relieve stress and improve concentration. Also referred to as Withania Somnifera (Latin name), Indian Ginseng or Winter Cherry, the Sanskrit term Ashwagandha means "smell of the horse," which refers to both its scent as well as its ability to boost strength. With an abundance of antioxidants, amino acids, and iron, Ashwagandha is one of the most powerful herbs in Ayurvedic healing. It is expected to promote physical and mental health, along with restoring the body and increasing its longevity. The herb has also been glorified for its dual capacity to energise and calm at the same time.
Also Read: 6 Remarkable Herbal Teas And Their Health Benefits
5 Wellness Benefits Of Ashwagandha
1. Stress
Ashwagandha inhibits high levels of cortisol - the stress hormone - making it ideal for those who are battling stress.
2. Wound Healing
Ashwagandha has a rich history for its wound healing abilities. Traditionally, fresh leaves of this herb were used to heal joint pains and reduce swelling and joint pains.
3. Mental Degenerative Diseases
Not many know that this exotic herb is a promising alternative treatment for a variety of mental degenerative diseases, as it has demonstrated an ability to promote the growth of nerve and brain cells from the harmful effects of the environment.
Also Read: 5 Surprising Health Benefits Of Coconut Vinegar You Need To Know
4. Energy Boost
It has also been used as a general body tonic because Ashwagandha makes you feel stronger and healthier from within. It is also used in Chyawanprash, the delicious herbal concoction stocked in every Indian household. Along with an extra dose of energy, it also boosts your overall immunity, preventing you from falling into the clutches of diseases.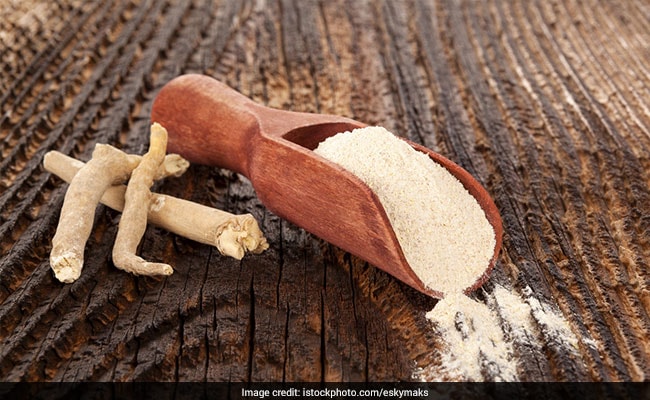 5. Anxiety
Ashwagandha promotes relaxation as it is a natural adaptogen, calms the system and relieves anxiety, which in turn brings positivity to your soul.
Comments
Also Read: 7 Best Herbs To Boost Immunity With Changing Season